A cross-sector collaboration assessing and identifying the impact of remote monitoring technology on patient, care and clinical outcomes has been nominated in the 'Digitising Patient Care Award' category at the HSJ Awards and 'Virtual or Remote Care Initiative of the Year' category at the HSJ Patient Safety Awards.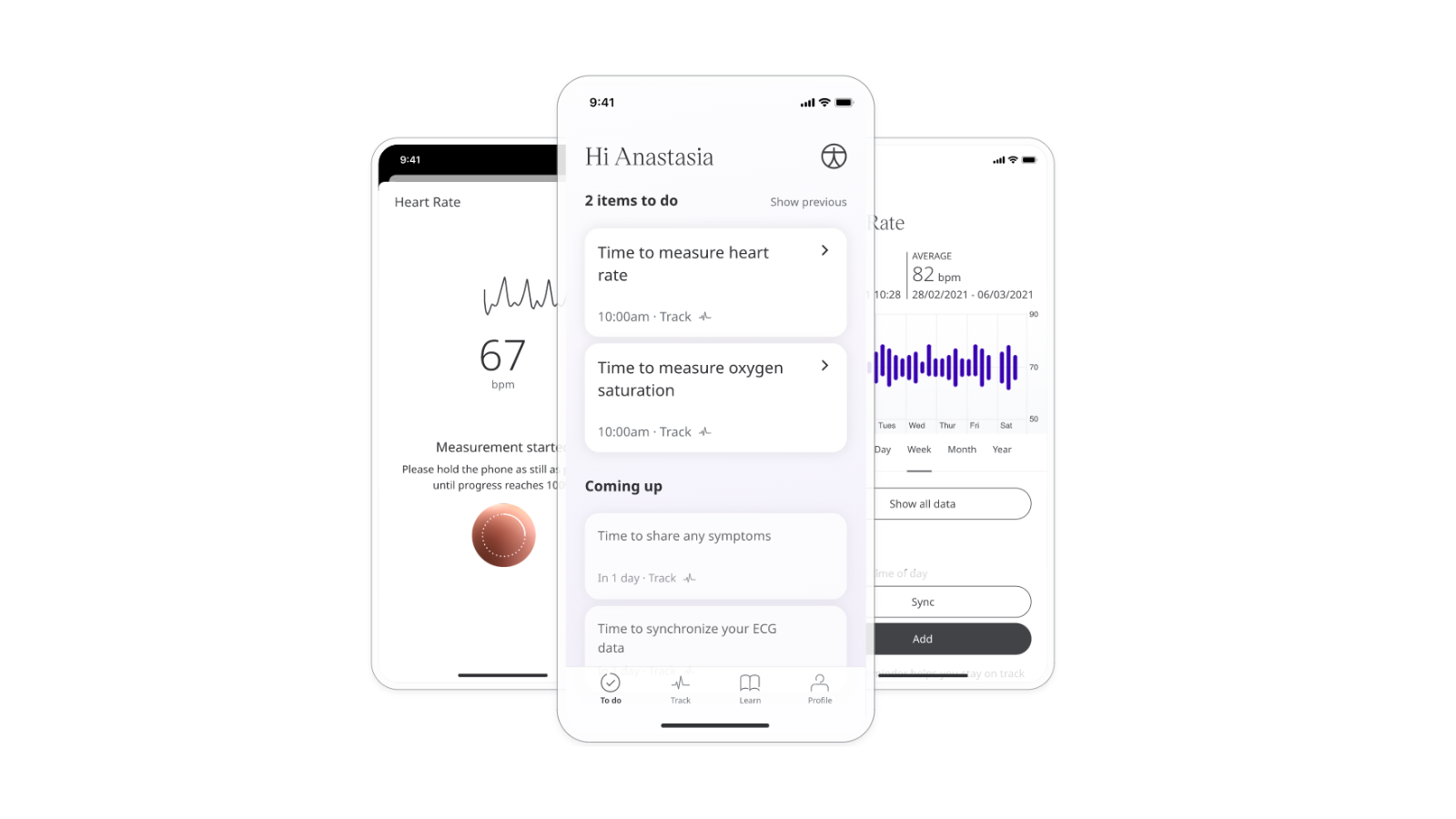 This ongoing pilot has seen digital health technology company Huma, Cwm Taf Morgannwg University Health Board (CTMUHB), Betsi Cadwaladr University Health Board (BCUHB) and Life Sciences Hub Wales working in partnership to evaluate technology where clinicians can remotely monitor the vital signs of patients with heart failure when they are not in hospital. 
Huma's remote monitoring technology allows patients to share important clinical information with clinicians using their smartphones. Through the app, patients can then quickly register a range of data to clinicians including blood pressure, heart rate, and developing symptoms. This allows clinical teams to immediately review data through a secure dashboard that, based on clinician-chosen thresholds, flags if any data received from the patient requires a clinicians' review to assess the requirement for a medical intervention. 
The ongoing pilot is one of several remote monitoring technologies to be funded as part of Welsh Government's Covid-19 Digital Solutions Fund and is supported by teams from the Life Sciences Hub Wales. 
Conducted in CTMUHB and BCUHB, CTMUHB is now evaluating the pilot using a Value-Based Health Care focus to look at the impact of remote monitoring on patient experience, clinical outcomes, waiting times and cost efficiency. Data collected from the three-month pilot period identified that the use of remote monitoring could streamline care processes for cardiac patients.   
Now in its 43rd year, the HSJ Awards are a highly esteemed accolade that celebrate achievements across the healthcare sector in the UK. The winners will be announced on 18 November at Evolution London. The HSJ Patient Safety Award winners will be revealed on 15 September at Manchester Central. 
To learn more about Huma's remote monitoring technology then please visit their website. 
Dee Lowry, Head of Value-Based Health Care, Cwm Taf Morgannwg University Health Board said: 
"Our Health Board is excited to be participating in this ongoing pilot so we can test and identify the impact of remote monitoring on patient experience and clinical outcomes, waiting times and cost efficiency.  This work is linked to our commitment to improving patient care and outcomes for our CTM population through a Value-Based Health Care approach to digital innovation in healthcare.  

"We are currently undertaking a Value-Based Health Care approach to evaluating this pilot, and expect that to be completed in the early Autumn.  

"This pilot is one of several Value-Based Health Care and innovation projects which we are undertaking within Cwm Taf Morgannwg.  The learning will help inform our strategic direction and sustainable delivery models of care going forward, ensuring we can provide the very best health and wellbeing care and support possible to our patients." 
Cari-Anne Quinn, Chief Executive Officer, Life Sciences Hub Wales, said: 
"Life Sciences Hub Wales has been delighted to support this pilot from conception through to this exciting recognition by the HSJ Awards. Remote monitoring technology like this has the potential to bring care closer to home and make services more efficient for both patients and staff. Our organisation is always looking to support innovators with new digital solutions. To see how we can support you then fill out the Innovation Enquiry Form on our website." 
Mandie Welch, Lead Heart Failure Advanced Nurse Practitioner at CTMUHB, said: 
"As a clinician, I have been part of this innovation from its inception, the remote monitoring app has significantly changed the way we deliver heart failure care; it has facilitated optimisation of guideline directed medical therapy in a timely manner, reduced unnecessary face to face appointments and has provided early indications of heart failure decompensation – all of these can lead to a reduction in hospital admissions and improved quality of life." 
Vicki Jenkins, Cardiac and Echocardiography Advanced Nurse Practitioner at BCUHB, said: 
"I have been on a huge learning curve as part of the wider multi agency team to develop the Huma remote digital heart failure monitoring app. It has been a fantastic addition to my services care provision and supported me to spot deteriorating patients, adjust their care and medication in order to avoid hospital admissions. It has proved a useful tool in ensuring I can deliver the best care at the most appropriate time." 
Dr Jonathan Gledhill, Head of Healthcare at Huma, said: 
"The response from NHS clinicians and patients to Huma's technology has been incredible. We're just so pleased that we've been able to help, to change patients' lives and to know that with our help, these virtual wards are making a real difference.