Inspiring Innovation is a collection of the latest news stories across Wales' innovation landscape. Collated by our Sector Intelligence Team, they demonstrate Wales' thriving ecosystem and how innovation is supporting the transformation of health and social care services.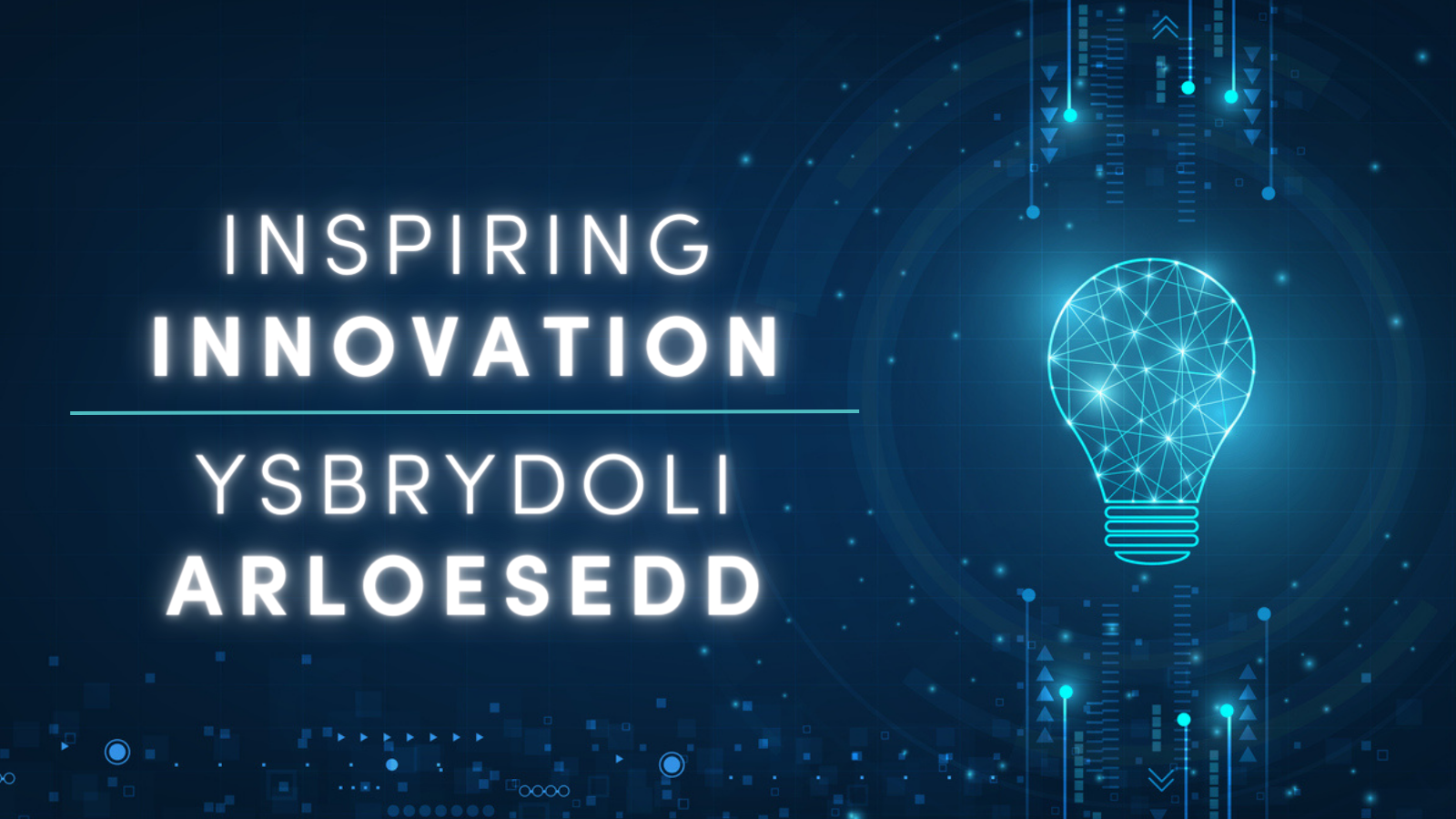 March has been a busy month for innovation in Wales with several funding opportunities for health and social care, having the potential to improve long-term health outcomes for people across the nation.
---
Welsh Government announce £5 million funding for more Allied Health Professionals
Welsh Government is investing £5 million to increase Allied Health Professionals (AHPs) in Wales to improve access to community-based care. AHPs provide care to assess, treat, diagnose, and discharge patients, and professions include radiographers, paramedics, physiotherapists, dieticians, and occupational therapists.
Funding is available from April 2023. By investing in AHPs, this initiative aims to help people stay active and independent, reducing hospital admissions as a result, and enabling quicker hospital discharge. This allows patients to recover at home and reduces service pressures.
Eluned Morgan, Minister for Health and Social Services, said:

"The focus of health and social care in Wales is on strengthening community-based services. We want people to live at home, as independently as possible. Currently, not enough people can access the expertise of AHPs to maximise their health and improve their recovery. This is why I am announcing £5m to improve access to these skilled professionals and services to provide alternatives to hospital admission and reduce reliance on long-term social care."
---
Reacta Healthcare revolutionising food allergy diagnosis in £1m project
Wales-based pharmaceutical manufacturer Reacta Healthcare is combating childhood food allergies and addressing the need for greater research and clinical practice to prevent rising hospitalisations. In a 24-month project, funded by Innovate UK, Reacta Healthcare has completed the first stage of developing meals for paediatric trial participants allergic to milk. It also plans to extend this testing to peanut and egg allergies.
Food allergies affect 3-6% of children, resulting in hospitalisation, social exclusion, reduced quality of life, and financial repercussions on families. Food allergy-related clinical studies are usually conducted  on adults, but recent studies are now focussing on children as early years introduction to food allergens can increase long-lasting tolerance.
Dr Paul Abrahams, CEO of Reacta Healthcare, said: 

"When it comes to food allergies, we should look at how we can diagnose them early on in life to establish treatment and make it more manageable. Current non-pharmaceutical grade food challenges aren't accurate nor safe enough for very young children.

"We're delighted to be leading the way in developing a more advanced approach to food allergy diagnosis amongst children. The end goal is a future where people's quality of life isn't impacted by food allergies, and that should begin from childhood."
---
Industry-Academia collaboration develops VR haptic training tool for medics
Medical and technology experts in Wales have partnered to develop a virtual reality training system allowing trainees to 'touch' a virtual patient using haptic gloves that imitates the sensation of touch.
Researchers from the Centre of Excellence in Mobile and Emerging Technologies, based at the University of South Wales, have worked with Cardiff-based medical training company Advanced Medical Simulation Online (AMSO) to develop a proof of concept for haptic VR training. Learners can assess injured patients and undertake physical examinations, whilst getting feedback on their performance.
AMSO has now set up Metaverse Education and Training Applications Ltd, a company dedicated to developing the system and seeking investment to bring it to market. In Wales, virtual reality in healthcare is growing, with companies such as AMSO, Rescape, Goggleminds and Imersifi developing products in this space. Fortune Business Insights predicts a Compound Annual Growth Rate of 38.7% between 2022 to 2029, helping to bring health and economic benefit to Wales.
---
Drug discovered by Cardiff University research group to undergo a Phase 1 clinical trial in Wales
Researchers from Cardiff University's Medicines Discovery Institute are leading the design of a treatment for Cognitive Impairment Associated with Schizophrenia. With funding from the Wellcome Trust, healthy volunteers will test drug safety and tolerability in a trial, taking advantage of South Wales' neuroscience strengths.
The clinical study is running at Simbec-Orion, based in Merthyr Tydfil, with neuroimaging studies occurring at Cardiff University's Brain Research Imaging Centre. Further neurophysiological screening and monitoring is provided by The Science Behind, a Cardiff-based Clinical Trial Research Service company.
Prof Simon Ward, Director of the MDI, said:

"Schizophrenia is a poorly treated condition and about 1 in 100 people will suffer an episode of schizophrenia. We hope that once trials are complete, our drug will help patients manage these episodes and offer a completely novel treatment for this poorly served community. This project demonstrates that, by combining academic excellence with commercial organisations within the South Wales region, it is possible to translate scientific discoveries within university laboratories into the clinic, where they have the potential to transform the lives of patients."
---
People with long-COVID and other long-term conditions benefit from Welsh Government funding for community-based services
In October 2022, Welsh Government released a Science Evidence Advice report estimating that 96,000 (3%) of people are experiencing long-COVID in Wales.
Welsh Government will now provide Adferiad with annual funding of £8.3million to continue supporting people with long-Covid, and other long-term post-viral health conditions like myalgic encephalomyelitis/chronic fatigue syndrome (ME/CFS) and fibromyalgia.
The Adferiad programme was launched in 2021 with more than £10million investment to develop community services in providing diagnosis, treatment, and rehabilitation for people experiencing long-term effects of COVID-19. Patients are supported by multi-professional teams including psychologists, physiotherapists, occupational therapists, and nurses, and can be referred for further specialist help.
Eluned Morgan, Minister for Health and Social Services, said:

"Investing in Adferiad services to support people suffering from the long-term effects of Covid-19 infection has been and remains a priority. I hope by widening access to Adferiad (Recovery) services we can better support people with conditions such as ME/CFS and fibromyalgia to get a diagnosis, manage their symptoms and access rehabilitation services, which are vital in helping improve physical and mental health and wellbeing."
Claire Madsen, Executive Director of Therapies and Health Science at Powys Teaching Health Board, added:

"Many people with these (long-term) conditions feel that their health needs have been unmet over the years, and this will allow us to reassure them that there will be services developed, in the communities, closer to their homes that will be able to support them to manage their individual conditions."
---
Inspired? If you are interested in working in Wales' health and social care innovation landscape, we can help. Please get in touch by completing our Innovation Enquiry Form. Together, we can transform healthcare in Wales.