Inspiring Innovation is our monthly roundup of news from Wales' thriving innovation landscape collated by our Sector Intelligence Team, demonstrating the strength of Wales' Life Sciences sector and the latest innovations transforming health and social care services.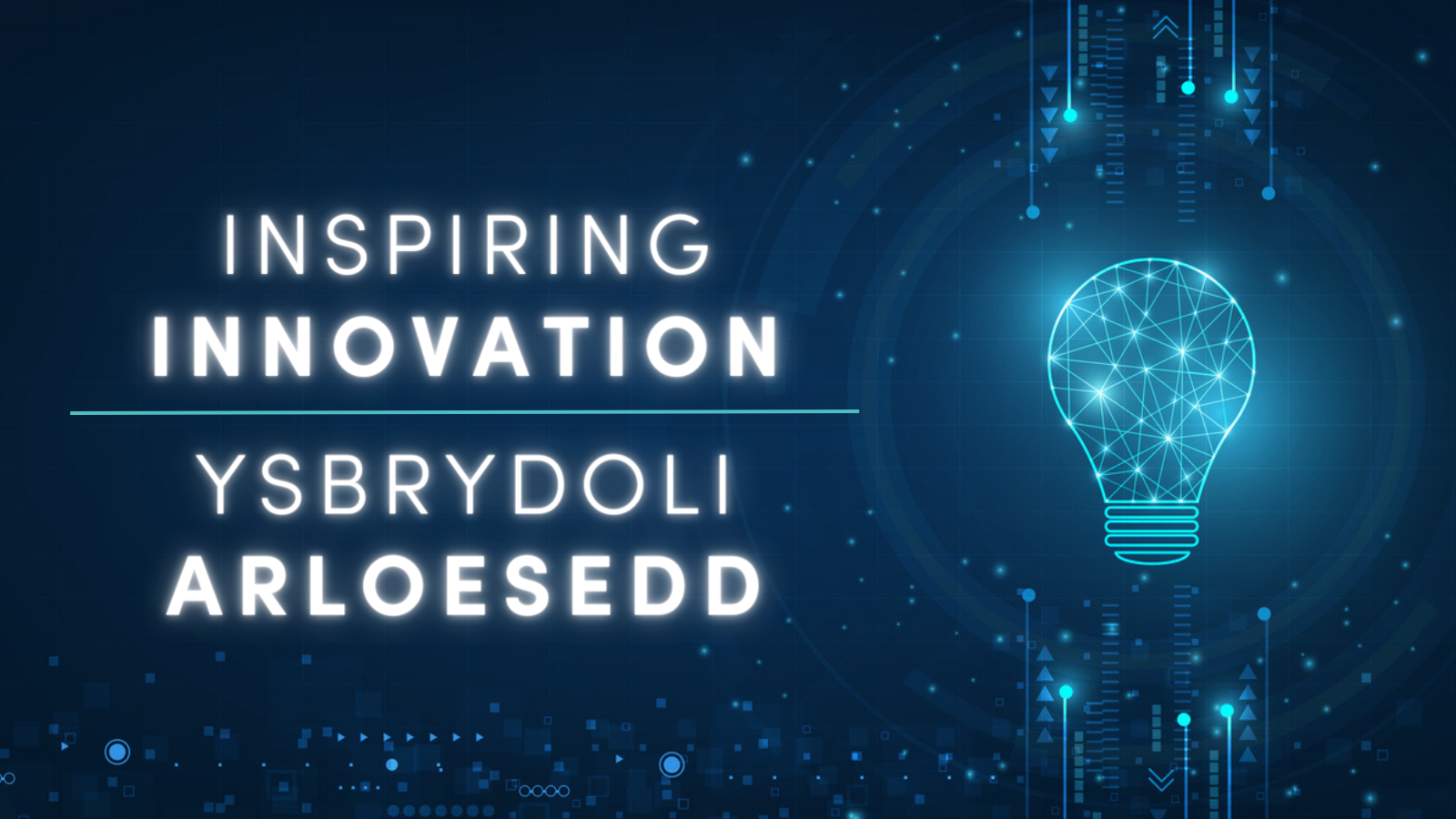 May has been a fantastic month for Wales with innovative projects moving forward, ambitious funding launched to fuel future transformation, and collaborations becoming catalysts for innovation acceleration to improve health outcomes for people across the nation.
---
Launched in April 2021, the Welsh Nursing Care Record (WNCR) is a digital system designed to replace paper notetaking by nurses in Wales, allowing them to record, store and access clinical information more efficiently. It's currently used in all seven health boards across Wales, as well as Velindre NHS Trust. Over 3.9 million patient notes have been captured to date and over 86,000 inpatients have been digitally assessed.
£1.8m of funding from the Welsh Government's Digital Priorities Investment Fund moves the project onto the next phase. This will introduce the functionality to allow paediatric inpatient documentation to be uploaded and stored on the system.
Chief Nursing Officer for Wales, Sue Tranka added:

"It is fantastic the digital system is now being rolled out to paediatric patients, establishing consistency where appropriate is really important from a quality and safety perspective. Moving to a digital system is already proving to have real benefits for nurses by avoiding work being duplicated and allowing them to spend more time caring for patients."
---
Swansea University lead new collaborative research partnership aiming to improve maternal and infant health
The Mother & Infant Research Electronic Data Analysis (MIREDA) partnership is led by Swansea's National Centre for Population Health and Wellbeing Research, and brings together researchers from Swansea, the University of Edinburgh, King's College London, the University of Nottingham, the University of Birmingham, and the Bradford Institute for Health Research.
MIREDA has been awarded over £1.4million of funding from the Medical Research Council to:
Create a UK resource that harmonises maternal and infant birth-cohort health data, linking to local datasets in health, primary care, and hospitals.

Create a multidisciplinary collaboration to undertake analysis without needing to move the data.

Develop data standardisation methods and data management across datasets.

Leverage additional funds for research to improve maternal care and infant outcomes.
Professor Kieran Walshe, Director of Health and Care Research Wales, added:

"We are delighted to see this innovative and exciting partnership putting maternal and infant health at the forefront of Welsh research capability, and look forward to seeing the MIREDA partnership develop with colleagues from across the UK and with welcome support from the MRC, to help improve real-life outcomes in maternal and infant health."
---
The Health Foundation opens applications for Tech for Better Care funding programme
Tech for Better Care focusses on the potential for using innovation technology to enable care at home and in the community. As of May 2023, applications are now open and the programme will support up to six teams with innovations related to the caring and enabling relationships needed between those who deliver and receive care, and that is proactive in supporting people to live better and more independent lives where possible.
The programme will support teams through a three-phase innovation process which covers exploring opportunities and developing, testing, and piloting ideas. Successful applicants will be given practical support and expertise for delivering new relationship and proactive approaches to care that embrace dynamic technologies.
Jenna Collins, Programme Manager for The Health Foundation, stated:

"We're hoping that the programme will lead to some promising ideas and learning about how technology can benefit the lives of people who receive and deliver care, with practical insights into how these ideas can be spread and scaled within the care system."
---
£1.5m investment into Wales-based HALO Therapeutics to bring first antiviral spray into clinic
Clinical trials of an easy-to-use home therapeutic treatment for SARS-CoV-2 (coronaviruses) are underway following a £1.5 million investment led by the Development Bank of Wales alongside Science Angel Syndicate (SAS) members and the KBA Group. Halo Therapeutics has been attracted to Wales, with Life Sciences Hub Wales supporting through co-ordinating meetings to discuss possible location options, leading Halo to their current premises in Welsh ICE, Caerphilly.
This first-in-human study of Halo Therapeutic's respiratory antiviral spray for coronaviruses will investigate the safety and tolerability of the treatment prior to subsequent studies being conducted in patients that are SARS-CoV-2 positive or are at risk of becoming SARS-CoV-2 positive.
Professor Berger added:

"Vaccination and treatments have reduced the impact of the virus, but it is still a significant health risk. Our self-administered and cost-effective antiviral treatment stops the virus from entering and multiplying in the nasal epithelial cells, where it can then spread to the throat and then into the lungs. It is a potential game-changer in the treatment and prevention of coronaviruses, particularly with the emergence of new viruses."
Dr Mark Bowman, Venture Fund Manager for the Development Bank, commented:

"It is encouraging to see a growing number of life sciences and medical technology companies investing in Wales. As a nation, we offer a vibrant and prosperous environment that is an attractive proposition for early-stage businesses like Halo Therapeutics as they move towards global commercialisation from a base here in Wales."
---
Inspired? If you are interested in working in Wales' health and social care innovation landscape, we can help. Please get in touch by completing our Innovation Enquiry Form. Together, we can transform healthcare in Wales.