SBRI Centre of Excellence has launched an exciting opportunity for industry to work with the Welsh Ambulance Services NHS Trust (WAST) and Health Boards within Wales. This programme aims to identify and implement innovative solutions that can reduce the unprecedented demand on both ambulances and Urgent & Emergency Care services across Wales.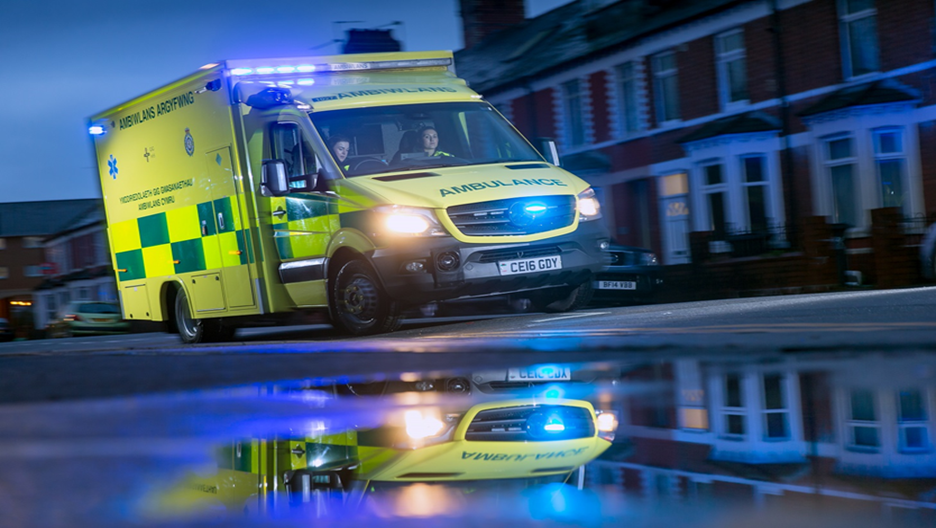 Patients in Wales are waiting longer than they should for an ambulance response and once at hospital (Emergency Department (ED), can spend a considerable amount of time in the ambulance before handover to the ED clinical teams.  
The SBRI team would like to transform the way urgent and emergency care is given. This will support WAST's strategic ambition to care for more patients in their own home or in a community setting, thus safely reducing the number of patients requiring conveyance to hospital. 
There is an opportunity to enhance the WAST infrastructure to allow us to provide care closer to home. WAST is a major collaborator across health and care settings with ambitious plans to transform their service delivery model to improve clinical outcomes, patient experience and alleviate system pressure on Urgent & Emergency Care services. To do this, equipping our people with the right tools and technology is important to enable the right care in the right place. 
What is the opportunity? 
SBRI is inviting industry to help our health and care service to provide care closer to home.  Innovative solutions are sought to enhance at least one of the two themes: 
Improving capabilities in the pre-hospital setting to allow patients to be cared for closer to home. This could include Point of Care Testing (e.g. blood tests with rapid results), wearable technology solutions and mobile scanning equipment. 

Using technology to support patient care, enhance communication and improve patient safety during initial diagnosis or in cases of prolonged community waits for an ambulance or 111 response, or awaiting an urgent appointment at a place definitive care. 
Want to find out more? 
The team are hosting a virtual briefing event on Thursday 23 February at 1000: www.eventbrite.co.uk/e/sbri-briefing-event-changing-the-way-we-deliver-emergency-care-tickets-526329203817  
Alternatively, you can view full challenge details here: https://sbri.simplydo.co.uk/challenges/63cfa27a49c54055fa0c7ccb?utm-link=63dcd4a965bcec9a62a3b6e2