Genomics Partnership Wales' largest event will profile the potential of genomics to improve healthcare in Wales.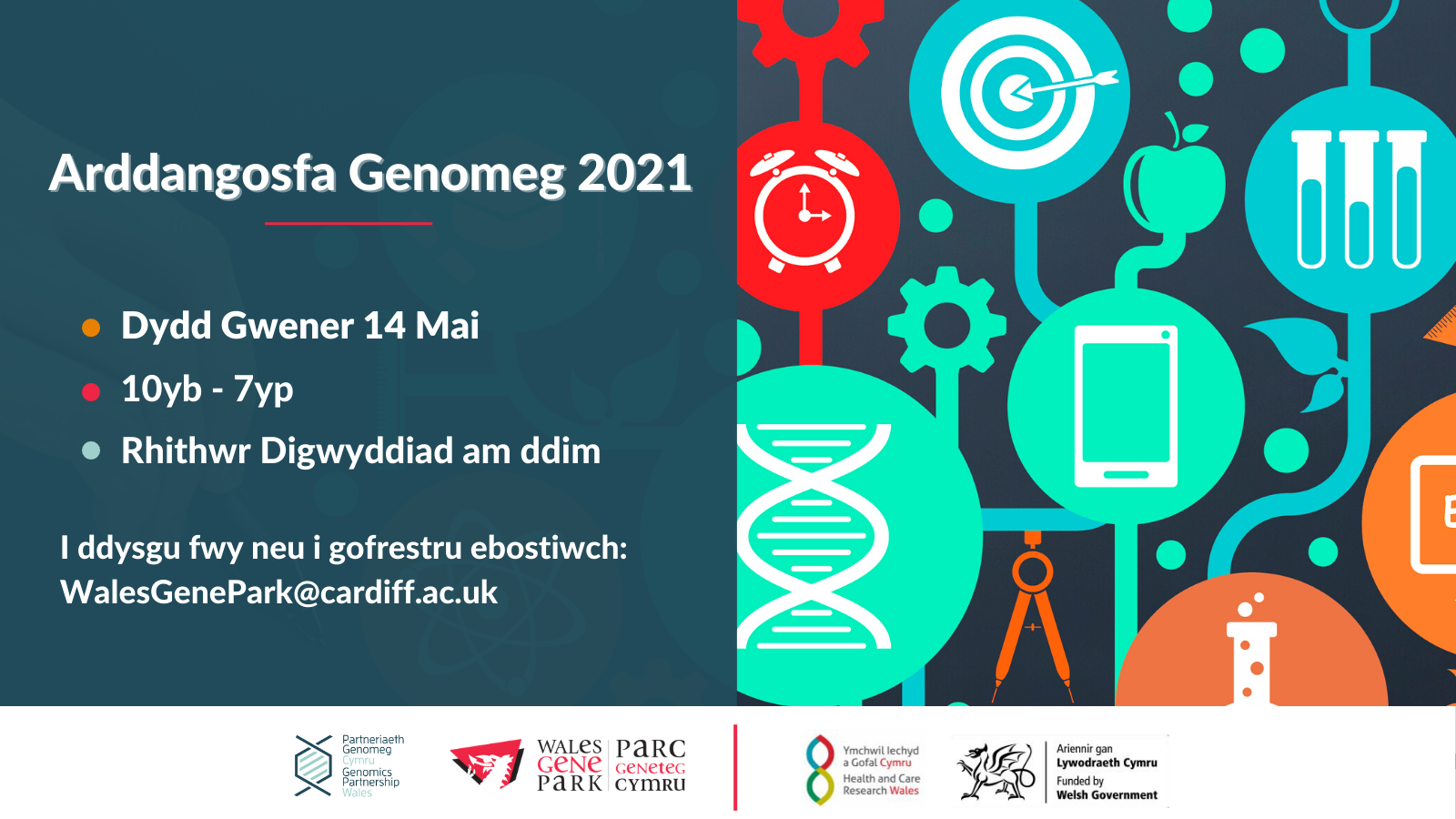 On Friday 14 May, we will be exhibiting at the Genomics Showcase event hosted by Wales Gene Park on behalf of Genomics Partnership Wales (GPW). The event and work of GPW is contributing to the delivery of Welsh Government's Genomics for Precision Medicine Strategy.
The event programme is set to cover all key areas related to genomics, and will include expert talks, interactive workshops, and the facilitation of meaningful discussions. This cross-sector event caters a wide audience that includes the public, patients, schools, colleges, health professionals, industry, and researchers.
The conference offers an opportunity to meet organisations involved in genomics and its development in Wales through a virtual exhibition hall.
Life Sciences Hub Wales is delighted to be attending the event. Our Project Lead for Precision Medicine, Andrew Hall, will be engaging with delegates and sharing the work that we are involved with in the areas of precision medicine and advanced therapies.
Andrew Hall, Project Lead, Life Sciences Hub Wales said: 
"These are rapidly evolving fields that require collaboration and co-production between health and care organisations, academia, and industry to meet new challenges and improve patient outcomes. 

"We want to help meet the demands of these challenges and make these areas of patient care the new norm; help us to help you".
If you are interested in genomics, you can find out more about the Genomics Showcase event and register to attend here. For those attending, be sure to drop by our virtual stand and share with us your projects and ideas and discuss if we can play a part in collaborating to realise healthcare innovation for Wales.
Get in touch
You can also reach out to Andrew and the rest of our engagement team at any time, by emailing hello@lshubwales.com.