Dr Rhodri Griffiths has been appointed as Innovation Adoption Director at Life Sciences Hub Wales.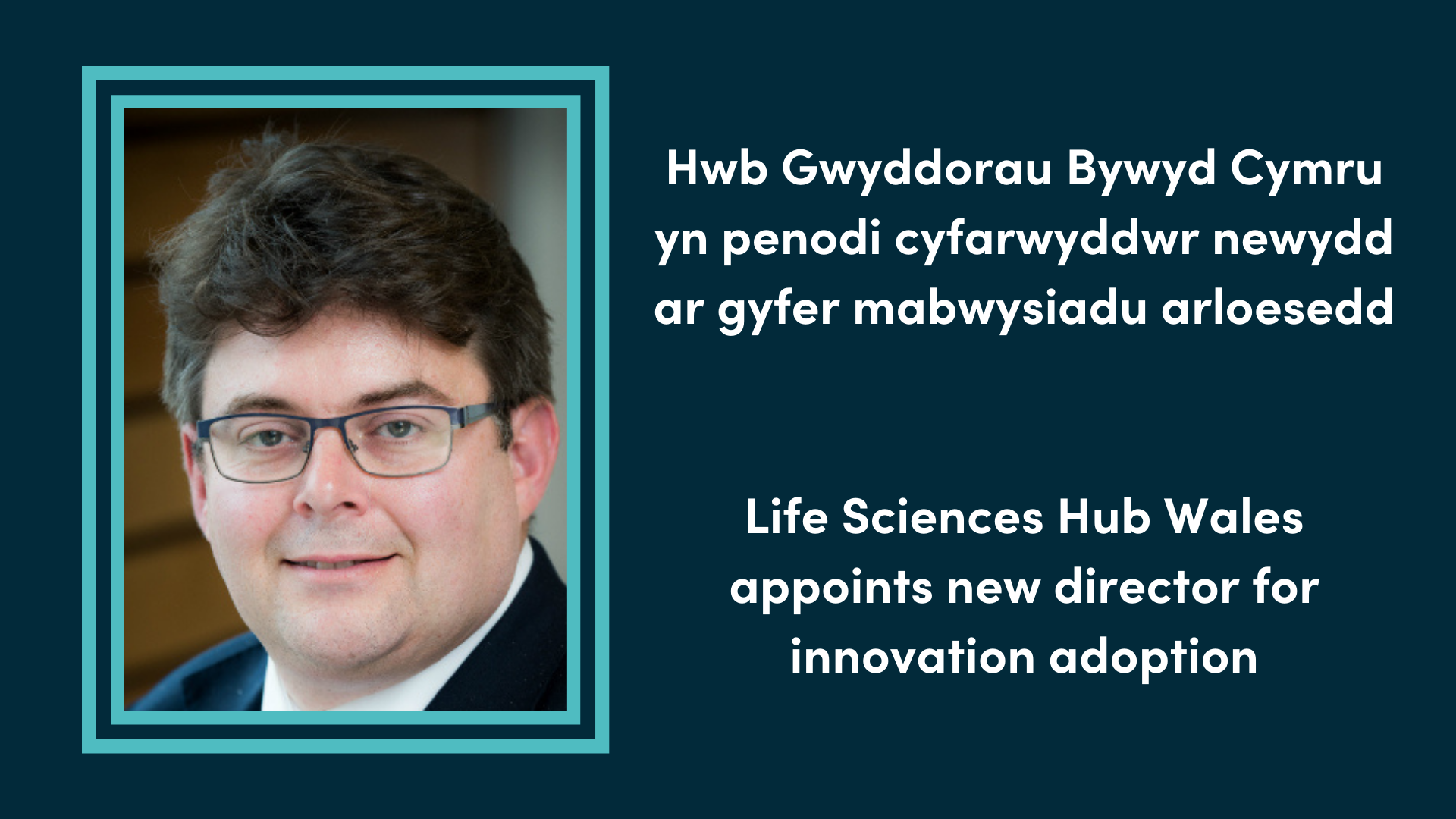 Rhodri joins the organisation after serving as a member of its' board for the last three years. He has held senior management roles in the commercial and voluntary sectors and worked extensively with the public sector over a number of years. He was previously general manager of Current Biodata and at one time, director of the National Botanic Garden of Wales in Carmarthen.
He has a BSc and PhD in Biochemistry from the University of Wales and holds an MBA from Cardiff University. Awarded with distinction, his MBA specialised in Advanced Strategic and Change Management and he also gained the Sir Julian Hodge Award.
Dr Rhodri Griffiths said:
"As a member of the board, I have had direct insight of the organisation's work and the difference it is making. I am looking forward to working with colleagues, stakeholders and partners to realise its' vision to make Wales the place of choice for health, care and well-being innovation."
Rhodri joins the organisation as it launches five business priorities, which have been informed by extensive engagement with health and social care partners in Wales. It has identified their needs, market opportunities and an existing pipeline of interest from industry. 
Cari-Anne Quinn, CEO of Life Sciences Hub Wales said:
"I am delighted that Rhodri has joined us in this key role for the organisation. He has extensive experience of the life sciences sector and brings a wealth of expertise which will be key to taking our work forward as we continue to support the health and social care sectors in Wales."