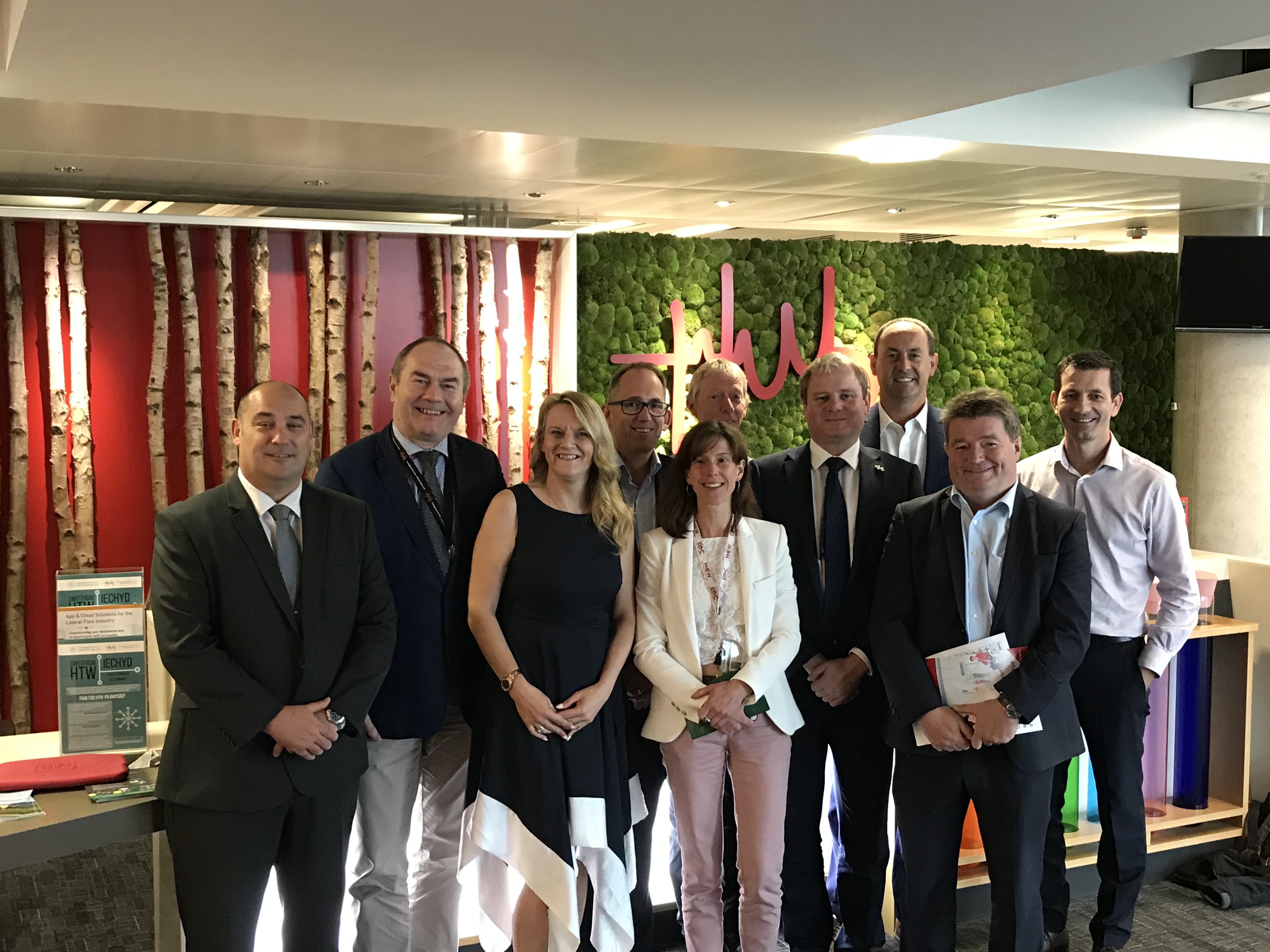 ABHI support the UK HealthTech community in the provision of products and services that help people live healthier lives.  Acting as the voice of the industry, the membership body works with stakeholders to demonstrate the value of health technology, helping to overcome barriers of people benefiting from it now and in the future.
Richard Phillips, Director of Healthcare Policy at ABHI and board members met with the team at Life Science Hub Wales along with guests from Welsh Government, Cardiff University, MediWales and NHS Wales.
The purpose of the meeting was to explore opportunities for collaboration, partnership and networking in a bid to drive forward innovation and sustainability. There is a unique opportunity for businesses who can work with the NHS in Wales to trial and adopt new technologies and processes that will contribute to improving health and social care.
Cari-Anne Quinn, CEO of the Life Science Hub Wales said "This is already an exciting time for the HealthTech industry in Wales. We're fully committed to our collaborative work with ABHI, bringing industry, health and social care together in a way that will transform the future of healthcare delivery in Wales."
This initial meeting will be followed up with detailed planning at the LSHW to deliver on key priority areas, including; precision medicine, value-based healthcare and the adoption of new technologies in healthcare. The advancements in Value Based Care presented by Paul Buss, Executive Medical Director Aneurin Bevan University Health Board, was of particular interest to the ABHI members.
Richard Phillips, Director of Healthcare Policy at ABHI added "We are delighted to be exploring ways in which we can connect ABHI's 300 members to Wales' vibrant Life Sciences ecosystem. Accelerating the development and adoption of HealthTech for patients here in Wales, and across the UK, will be hugely important if we are to meet the needs of our ever-changing population."