The Covid-19 pandemic has had a devastating effect on respiratory services with NHS Wales. Diagnostic services were limited due to the Aerosol Generating Procedure classification status (AGP) and were further compounded from the increased demand for post Covid diagnostics.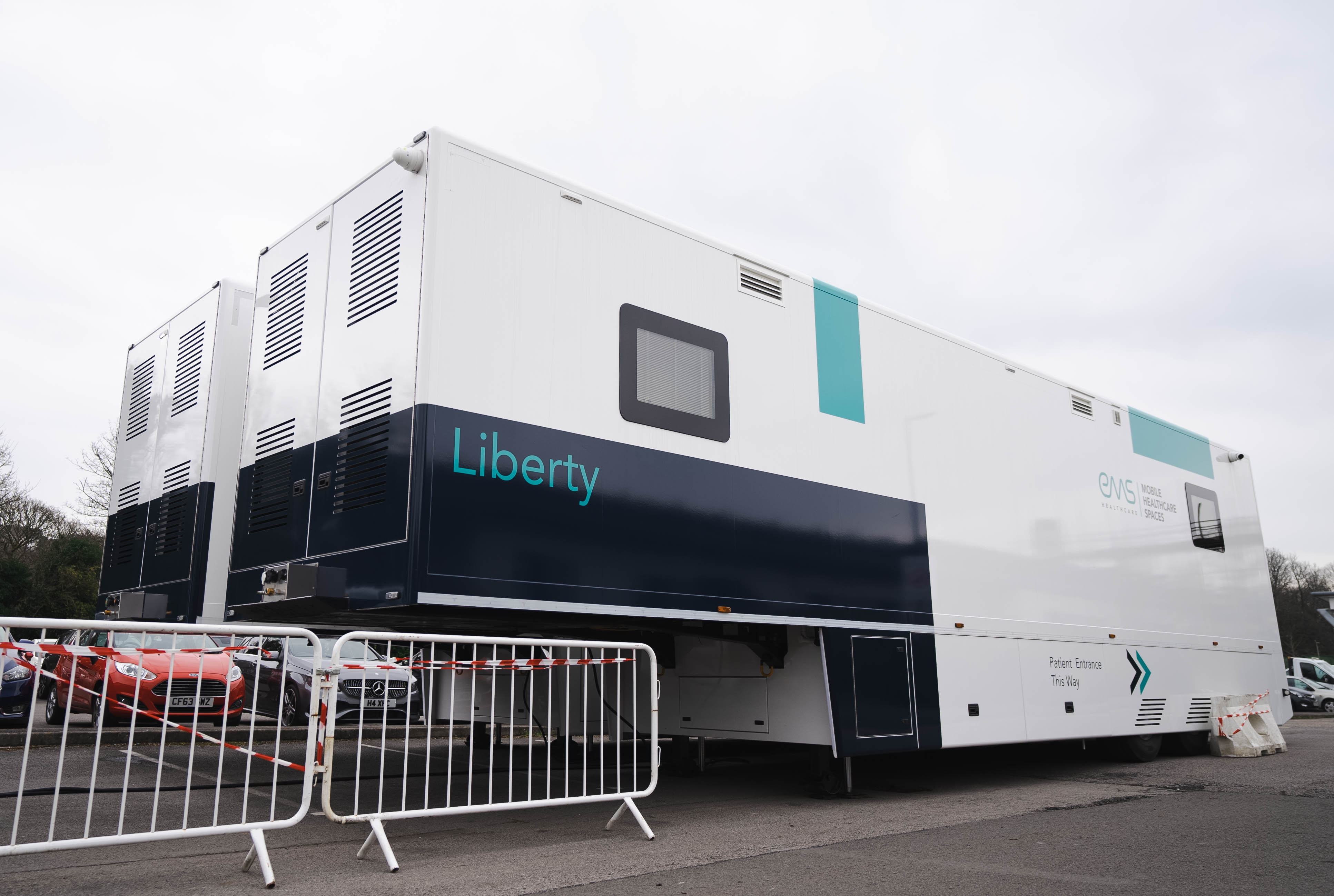 Respiratory health remains a real burden to the NHS in Wales, with one in twelve people having a respiratory illness. Wales also has the highest prevalence of asthma in Europe. Respiratory Innovation Wales (RIW) in collaboration with Cwm Taf Morgannwg University Health Board, Hywel Da University Health Board, Life Sciences Hub Wales, Masimo and Fujitsu, have brought together a mobile unit to address the shortfall within community services and provide increased access to respiratory diagnostics.
This collaborative, initial 6-month project, will provide a self-contained clinical unit in non- acute locations throughout the two health boards. The unit provides 2 clinic rooms and an open space clinical area, and the relevant clinical equipment. It will cover different geographical areas at 1-week intervals.
RIW's main objectives in bringing this project together are to decentralise care and bring care closer to the patient; provide more efficient services; shorter patient pathways to pre-Covid rates; develop an immediately deliverable mobile service set in a primary and community context; prove and model a mobile services unit that can be rolled out on an All-Wales basis; and provide a major cost efficiency for the NHS.
The scope of the project will cover (in a phased approach); Spirometry, FeNo diagnostic testing, Condition management plan reviews, Clinician intervention clinics and non-invasive ventilation clinics.
Due to launch at the start of May, Philip Webb, CEO of RIW said:

"In line with the principles of A Healthier Wales and by using the close and effective relationships we have in Wales, the MRC offers an innovative, timely, equitable and accessible service for patients closer to home, representing a major initiative for planned care recovery in Wales."
Life Sciences Hub Wales have been offering project management support to help RIW, CTMUHB and HDdUHB deliver these services to the community.
Cari-Anne Quinn, CEO of Life Sciences Hub Wales, said:

"Alleviating pressures on our secondary care systems by bringing services into a community setting can help us move towards a more preventative approach for healthcare, which can improve patient outcomes and efficiencies. We are delighted to be collaborating on this health innovation project to help achieve these goals in Wales."