In the first 'Healthy Thinking' podcast from Life Sciences Hub Wales, Sir Sam Everington - a leading innovator of general practice - explains how social prescribing is making a real difference to patients and their communities.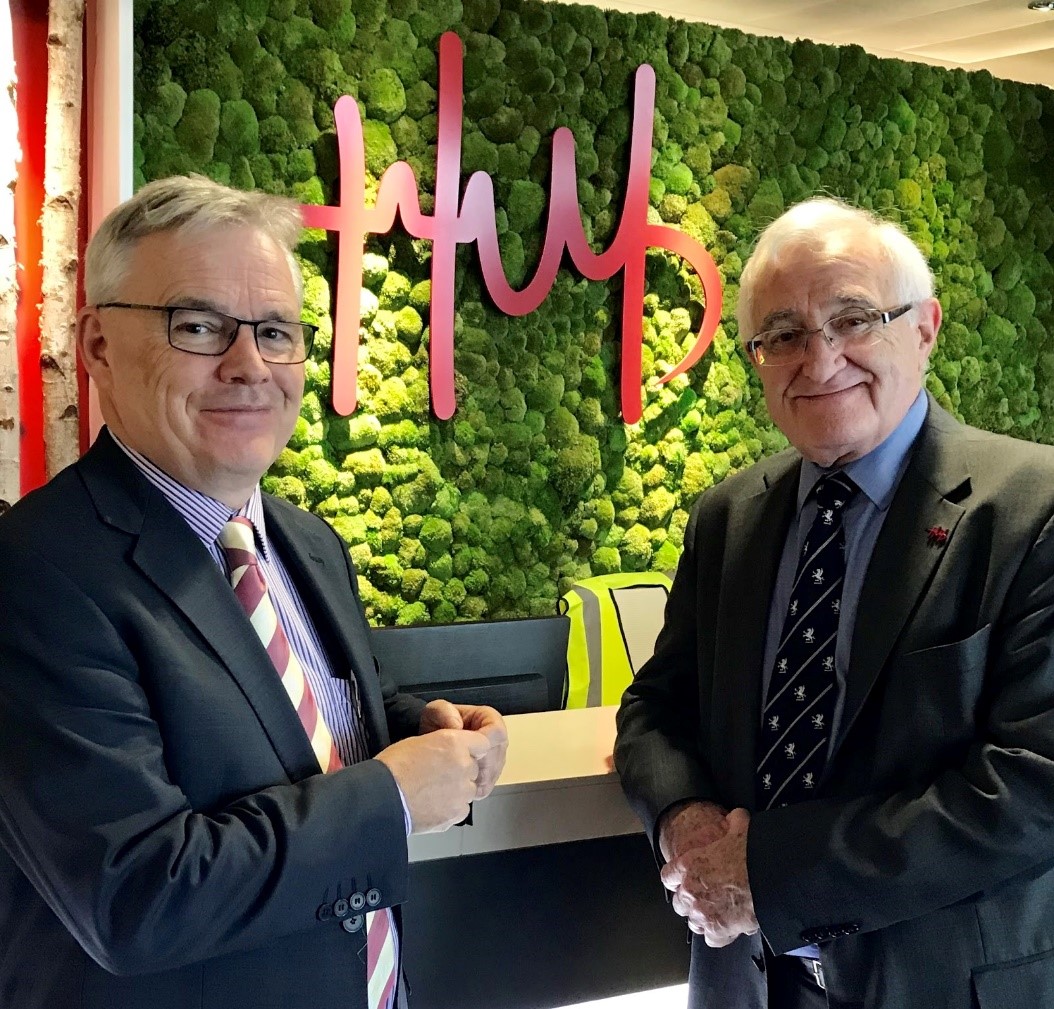 Social prescribing links patients in primary care with sources of support within their local community to help them improve their own health and wellbeing – as well as encouraging them to take greater control of their own health. 
"We've got one of our programmes - a mental health trust (which) reduced acute admissions by a third," says Sir Sam. "That is stunning. How? They opened a cafe seven days a week, staffed by mental health workers. That's social prescribing."
In the episode, Sir Sam tells Life Science Hub Wales' chair Sir Mansel Aylward, how social prescribing can transform healthcare and shares some of its success stories and how practitioners have embraced it.
And, if you're a Welsh speaker, the conversation continues in our Welsh language sister podcast, 'Syniadau Iach'. 
Sara Thomas, consultant in Public Health Medicine at Public Health Wales, discusses social prescribing and Sir Sam's work with presenter and Life Sciences Hub Wales board member, Rhodri Griffiths. 
"It's common sense that we go to the root of the problem", says Sara. "It gives individuals confidence to do something for themselves. This could include a number of activities, such as voluntary, arts activities, gardening and a range of sports." 
The 'Healthy Thinking' podcast hears from key innovators, leaders and influencers who demonstrate commitment to transforming health and social care services through the implementation of innovative solutions.
Professor Sir Mansel Aylward, Chair of Life Sciences Hub Wales, said: "This new podcast will enable us to share the discussions we are having with senior leaders and innovators, not only in Wales but across the UK and internationally. It is a great opportunity to spark thinking and address innovation adoption in health and social care across Wales."
You can hear the Sir Sam interview on 'Healthy Thinking' and Sara Thomas discussing social prescribing on 'Syniadau Iach.