In January, Concentric, a new Welsh life sciences business set to transform patient-centered decision making, set up new headquarters in Cardiff. The start-up has big ideas – and it hopes to work with our Accelerate programme to help realize them. We sat down with Dafydd Loughran, CEO, to find out more about Concentric's ambitions for the future.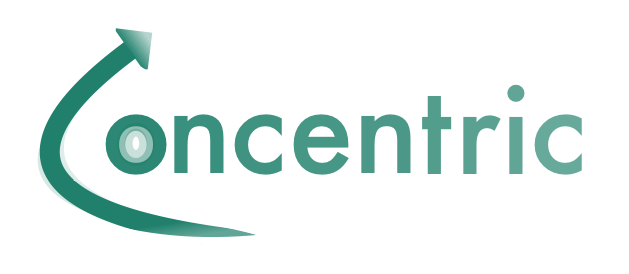 What is Concentric?
Concentric is a health-tech start-up, based at TramshedTech, that tackles decision-making in health. We're aiming to empower patients to own decisions about their care, and lead a shift towards data-driven, shared decision-making.
Originally, we started looking at the consent process leading up to surgery – exploring the benefits from moving away from paper forms to supporting patients and clinicians with a digital system. I was previously a surgical trainee, here in Wales, and knew, first-hand, that there were opportunities to radically improve the process.
We began by building a basic digital consent prototype, and partnered with Imperial College Healthcare NHS Trust to pilot it. Even at this early stage, the platform demonstrated value – reducing errors, and improving the information clinicians were sharing with patients - results which we've published.
We knew from this early work, and other work into shared decision making, that an improved iteration could empower patients, support clinicians with data, and reassure health boards with an audit trail of the conversations held and decisions made – ultimately leading to better decisions, with a focus on what's important to the individual.
On a desktop in clinic or tablet on a ward, as well as within a patient portal from home, we're looking to support decision-making along each patient's journey.
Why is shared decision making important?
Shared decision making makes sense. It's key to acknowledge that there are two experts in the room: a clinician as an expert in the medical field, but the patient as the expert in what their own preferences and priorities are.
Currently, in Wales and elsewhere, around half of patients state that they'd have preferred to have been more involved in decisions about their care. The evidence is there: as we improve patients' involvement in decisions, the decision's quality improves, and outcomes for patients are better aligned with what matters to them.
Surgical negligence costs are around £600m per year in the UK – with around £46m of this directly related to issues with consent. As patients are involved in decisions, their sense of ownership of that decision also increases – leading to fewer patients regretting their decision if complications arise, and, subsequently, apportioning less blame.
From a clinician's perspective, as well as reducing legal risk and getting rid of carbon copy sheets of paper, Concentric's evidence base and predictive analytics will support informed discussions with patients about what their options and outcomes are likely to be, rather than relying on their experience alone.
Most importantly, shared decision making helps patients understand their options – presented visually, in an attractive, understandable way – empowering them to discuss options and decide what's best for them, supported by clinicians and loved ones alike.
Concentric, and shared decision making more broadly, ultimately drives the Prudent Healthcare agenda: making sure we're only operating on patients who understand their options and have made an informed choice, as an equal partner, to have surgery – as well as using evidence to reduce variation, avoiding using health resources unnecessarily.
How could Concentric work with Accelerate to tackle decision making in healthcare?
It's early stages, but the Accelerate programme offers a wealth of deep expertise, invaluable to startups such as ourselves – I'm looking forward to hopefully working with the partners to accelerate our development and ensure that we can bring the maximum benefit possible to the Welsh healthcare system.
We're currently exploring how we can work together. UWTSD's ATiC brings expertise in design thinking and have a host of technologies to understand how users are interacting with products – we're exploring how together we can develop a truly dynamic decision-making platform that patients and clinicians will want to use. Swansea University's HTC has the data science expertise to support our work in delivering individualised predictions, based on patient reported outcomes, while Cardiff University's CIA could independently clinically evaluate our platform, providing evidence of effectiveness, as well as opportunities for further improvements.
It's a really exciting time to be involved in HealthTech innovation in Wales.
Why are partnership programmes like Accelerate important for successful innovation?
There are huge capacity challenges in healthcare, which makes it difficult for front-line clinicians to give complex problems the time to really solve them. Fortunately, however the number of improvements to be made is increasingly matched by the number in industry wanting to help. The challenge is to work with the right industry partners, those who genuinely understand the challenges facing our health services.
Organisations like The Life Sciences Hub Wales, and programmes like Accelerate, offer start-ups a crucial support system – spotting and facilitating partnerships, across healthcare, academia, and industry, that make sense. Academic partnerships are invaluable – they bring in experts with a deep knowledge of a specific, certain field, meaning we can be confident that we're developing the right thing.
Why is innovation important for Wales?
The perception of Welsh healthcare as lagging behind other innovation hubs is changing. Now, setting up a HealthTech business here isn't a difficult decision – it's increasingly an obvious choice. There's a cluster of organisations who can partner, collaborate, and support each other, for the benefit of industry, jobs, and the economy. As this continues, Welsh health boards, with some continued nudging, can be at the forefront of early innovation adoption, building their profiles and improving patient care. It'll perpetuate a cycle, bringing more investment, and attracting more innovation in turn.