The Dragon's Heart Institute is delighted to announced that The Spread and Scale Academy is returning to Cardiff in March 2023.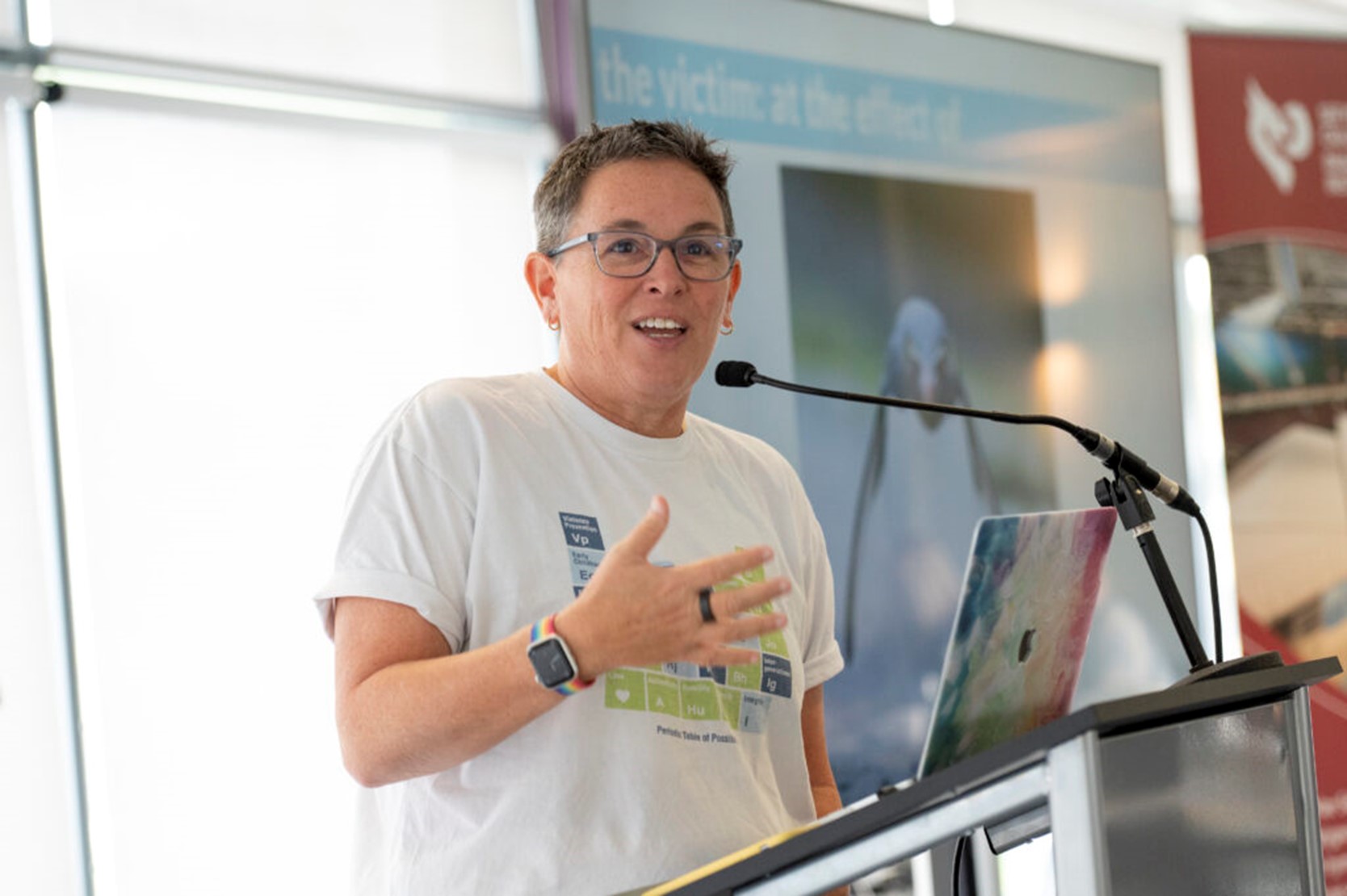 Designed for teams who are working on solutions to problems we all face, the Spread and Scale Academy provides the tools and skills to unleash these ideas at scale so that as many people as possible can benefit from them.
The Spread and Scale Academy is delivered by the Dragon's Heart Institute in partnership with the Los Angeles-based Billions Institute, led by Becky Margiotta, a social-change leader who successfully directed a campaign to house 100,000 people in 186 U.S. cities using the methodology taught in this programme.
The Spread and Scale Academy has delivered comparable success stories in the United Kingdom, with many projects beginning right here in Wales. These include the Virtual Reality Tracheostomy Training programme, which recently gained backing to be implemented nationally, the Green Health Wales environmental staff network, which has a presence in every Welsh Health Board, and the Heart Failure Palliative Care programme, which is beginning to spread to other specialities and recently received a NHS Wales Award.
Spread and Scale will accelerate the development of your team and project by helping you to:
Refine your idea

Increase your ambition

Expand your network and enterprise

Become better organised and more cohesive as a team

Create a robust 90-day plan for delivery
You will finish the event with renewed self-belief and belief in your work. Your team will be better equipped to drive transformative change with strong leadership, good practice and new models on a new and national level.
Following your attendance at the Academy, you will be invited to join the Spread and Scale Community of Practice, and connect with like-minded social change leaders from across the UK.
Cardiff and Vale UHB Chief Executive, Suzanne Rankin, attended the most recent Academy in Cardiff with executive colleagues, and praised it as, "a unique opportunity as a team to delve into the barriers to positive change that exist within our system and begin to generate ideas as to how we can facilitate the excellent, innovative work that we see going on around us. The Academy also prompted us to deeply reflect on our own leadership styles and I have already begun to put into practice what I have learnt from Becky and the team."
The next Academy will take place in Cardiff on the 8th, 9th and 10th March.
The application period is currently open and will close at midnight on 13th January 2023. Apply here.