Robotic surgery could become as common as CT and MRI scanners if the NHS and the Government invest in a national programme, according to leading NHS surgeons and hospital bosses.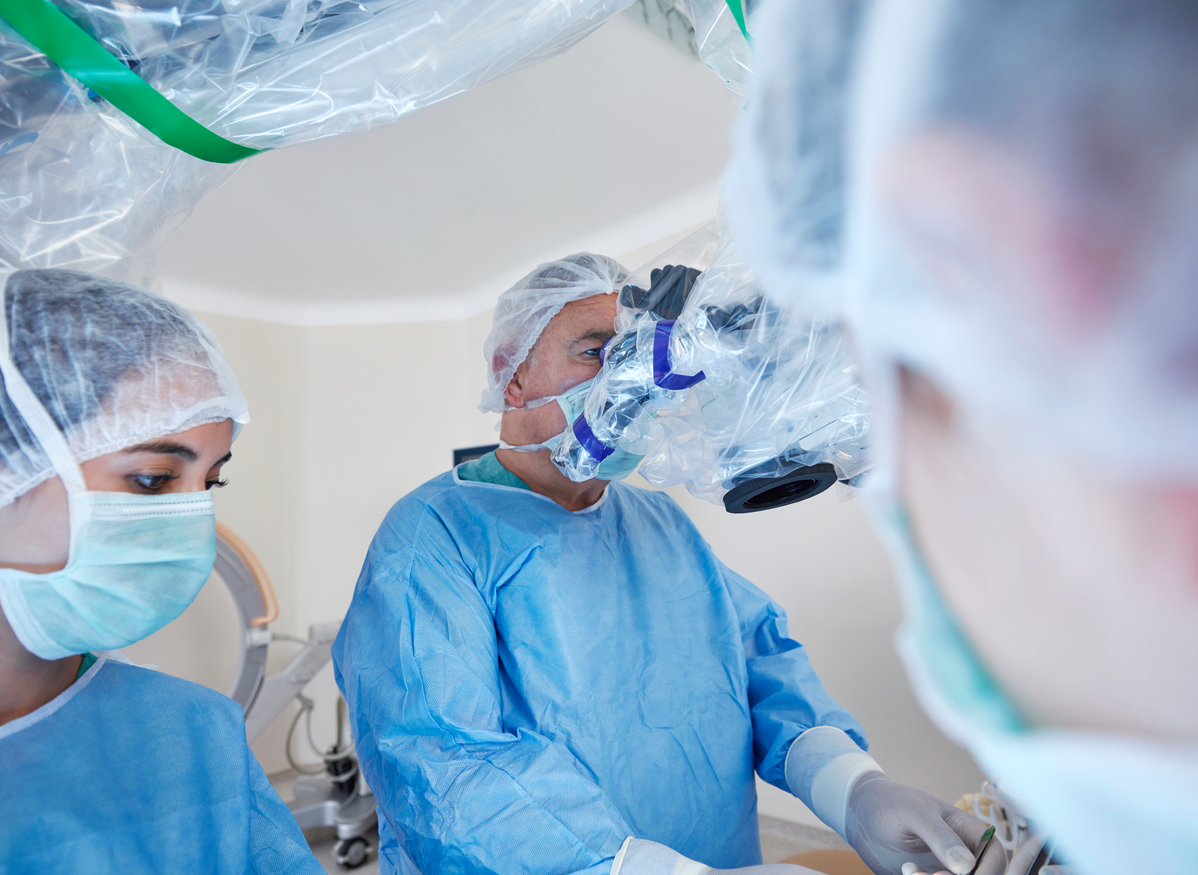 A new report by the Health Service Journal, funded by CMR Surgical, found strong clinical support for robotic surgery, which was described to have 'huge' benefits to patients, surgeons and the NHS. Robots assist surgeons to perform precise minimal access, or keyhole, procedures which are less invasive than traditional open surgery. This means patients experience less pain,  have a reduced risk of infection following surgery and need fewer hospital recovery days1 – which helps free up beds for the NHS.
Surgeons can benefit from less physically demanding procedures, which has the potential to extend the age before which they might normally want to retire. Robotic assisted procedures are also recorded in detail – so surgeons can look back and learn from what went well or whether further treatment is needed – and can offer opportunities for collaboration with other surgeons during operations.  
Robotic surgery is available in some areas of the country for soft-tissue operations such as tumour removal in cancer patients or hysterectomies. However, not all hospitals are currently able to offer robotic surgery for several reasons, including a lack of investment in equipment and training, as well as administrative red tape.
Doctors and NHS bosses are calling for a national programme for robotics – as has been implemented in Wales – to help improve patient recovery, increase hospital capacity, cut hospital waiting times, boost recruitment and reduce health inequalities.
Richard Hammond, Managing Director of East and North Hertfordshire Trust said:
"We need a national programme for robotics, similar to those introduced for CT and MRI scanners. Generations ago there were only a few scanners in use – often purchased through charity appeals – but now they are in every major hospital. Robotics could go that way. I have surgeons who are fighting to do robotics."
A national robotics programme was launched in Wales earlier this year (March 2022), with long term funding from both the Welsh government and health boards.
Professor Jared Torkington, Lead Clinician for the Wales National Robotics Assisted Surgery Programme and Consultant Colorectal Surgeon at Cardiff & Vale University Health Board, said:
"One of the key aims of the Wales robotics strategy was to make the best treatments we have available more accessible to patients across the entire country rather than just big cities. Wales has some of the poorest communities in Europe. Thanks to this work, we were finally able to get robotics to patients in North Wales – an area with high levels of deprivation where NHS budgets are often spent on firefighting instead of innovating and improving patient care."
Clinicians also believe the benefits of robotic surgery could stretch much wider – attracting more people to engage with the NHS and get diagnosed early.
Professor Torkington said:
"The man and woman in the street "gets" surgery. If we can use robotics to show people that your local hospital is absolutely at the forefront and this is why you should send your screening tests back, this is why you should see the doctor about your symptoms…then we change the game. We can use technologies like this to really change perceptions and put some energy back into the NHS – which it needs."
Dr Mark Slack, consultant gynaecologist and Chief Medical Officer / Co-Founder of British robotics company CMR Surgical, said:
"I got interested in robotic surgery many years ago because, as a gynaecological surgeon, I realised that not all surgeons could master the complex skills needed for conventional laparoscopic, or keyhole, surgery. I came to the conclusion that with this precise technology we could increase the uptake of minimal access surgery and by so doing not only improve patients' experiences, but also create big efficiencies for the NHS and support the surgical workforce. We're proud to be supporting the NHS and government in Wales with their efforts to bring the benefits of robotic surgery to as many patients as possible – no matter where they live – and would be happy to work with other nations when they consider a national strategy."
To learn more about the All-Wales National Robotics-Assisted Surgery Programme, then visit our Project Page.
1  EUR Urol, Journal of Endourology, BMJ.