The innovation team at Velindre Cancer Centre has launched an artificial intelligence (AI) chatbot to support patients, their loved ones, and members of the public.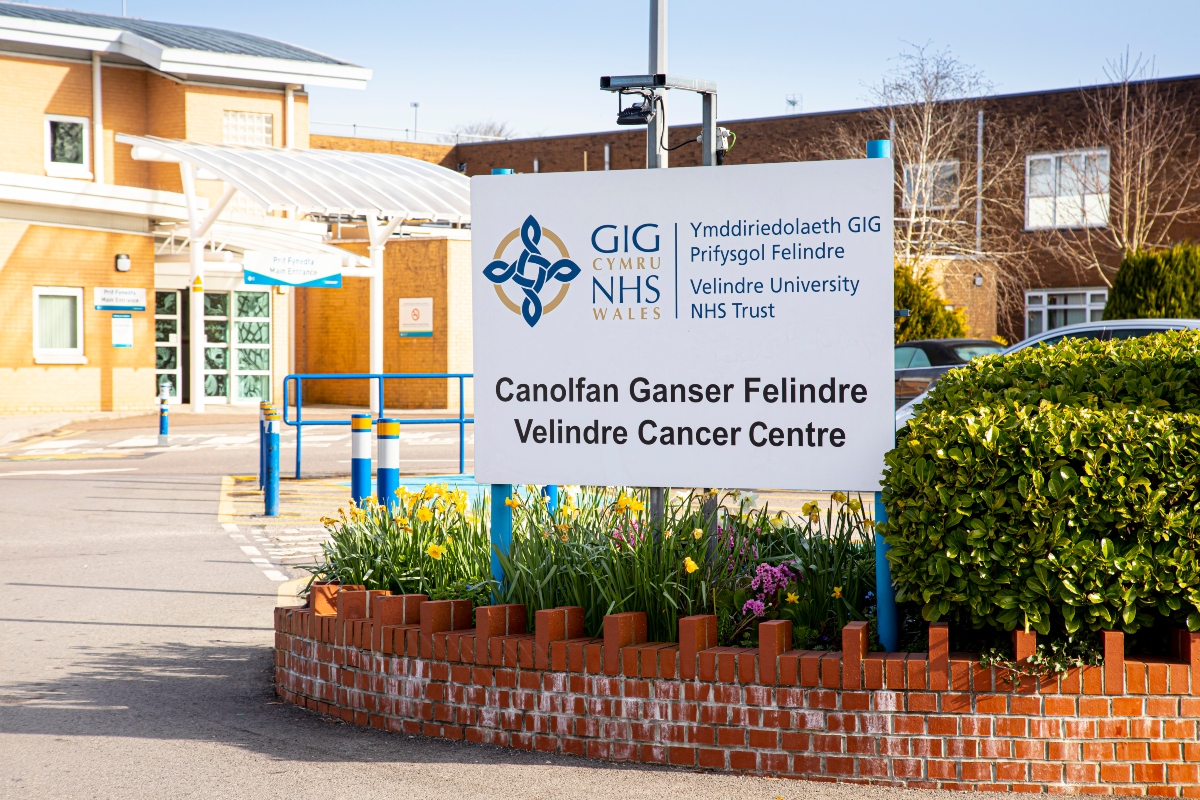 RITA is the world's first artificial intelligence enabled virtual assistant to be trained specifically in oncology. Over 100 clinicians, staff and patients have been involved in the development process. 
Now live on the Velindre Cancer Centre website, the AI chatbot has been trained to understand and respond to a variety of frequently asked questions and direct users to useful information. RITA uses natural language processing to learn from previous interactions and provide intelligent answers. 
Ahead of World Cancer Day on 4 February, Ross McLeish, the lead Innovation Project Manager, said: 
"We're really pleased to make RITA available to cancer patients and their families. We've developed this tool to help them get on the front foot and to empower them to access helpful and high-quality information anytime, anyplace, and anywhere. The COVID-19 pandemic allowed us to refocus on scenarios when people may be visiting the cancer centre for the first time, and it currently supports around 190 topics. These cover a number of frequently asked questions, along with information about support services, facilities, and other resources." 
Peter Barrett-Lee, Medical Director at Velindre Cancer Centre, added: 
"We know from experience that when a patient receives a cancer diagnosis, accessing and absorbing information can be a challenge and sometimes overwhelming. The purpose of RITA is to enable patients and their families to access helpful information on their own terms and in their own time. RITA has undergone extensive testing before we released it to a wider audience and I'm confident it will really benefit the emotional, psychological and physical wellbeing of its users." 
Cari-Anne Quinn, CEO at Life Sciences Hub Wales, said: 
"We were involved in supporting the early-stage development and delivery of RITA through the Accelerate programme, so it is fantastic to see how this tool is evolving into something that can be used to support staff and cancer patients and their loved ones. Now it is launched, we look forward to seeing its impact on information signposting and resource management – creating outcomes that matter for people in Wales." 
There are also several benefits to Velindre Cancer Centre's services, including: 
Support for patients and their families 24 hours a day, seven days a week. 

Access and signposting to support services and resources provided by Velindre and charity partners. 

Centralised source of information, contacts, and useful media all in one place. 

Reduced strain on both clinical and clerical staff time dealing with routine queries. 
Plans to develop RITA in the near future will involve pre-recorded videos with healthcare professionals. This means newly diagnosed patients can be virtually introduced to the clinicians who will provide their care ahead of their first appointment. 
The inspiration for the AI chatbot came from Velindre Cancer Centre's very own receptionist, Rita, who worked on reception for 19 years until retirement in December 2021. Having been the first line of communication for 1,200 daily calls at main reception, Rita's vital role and inspirational efforts involved supporting patients and their families at their most vulnerable. 
To access RITA, visit the Velindre Cancer Centre website and click the blue message icon that appears in the bottom right of the screen. 
A wide variety of partners supported the development of RITA, including partners in academia, industry, and the third sector. Collaborators included Pfizer Oncology, IBM, Meridian IT, Concentric, Macmillan Cancer Support, Tenovus Cancer Care, Accelerate, Cardiff University, Swansea University, and the University of Wales. 
Interested in collaborating? To learn more about potential opportunities to work together, please contact the RITA project via email: Velindre.Innovation@wales.nhs.uk or call: 02920 615 888.