On 9 July, Life Sciences Hub Wales welcomed experts across academia, third sector, industry, health and social care for our first HUB SPARKS event.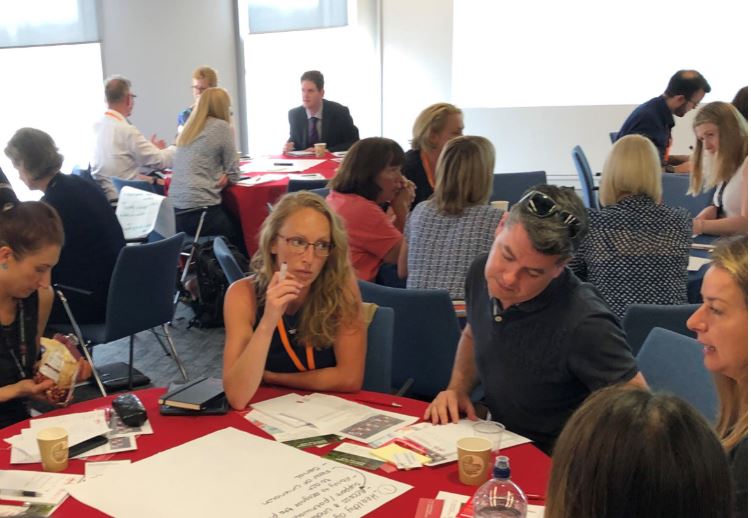 With over 800,000 people living in Wales aged 50+ set to rise to 1 million+ in the next 20 years, the Healthy Ageing agenda has never been more pertinent.
As the population in Wales grows older, so do the pressures on the delivery of health and social care. With the concept of wellbeing not yet sufficiently understood or reflected in the delivery of everyday public services, our role at Life Sciences Hub Wales is to bring stakeholders together to identify the issues around Healthy Ageing, discuss potential solutions and drive forward innovation and sustainability.
Healthy ageing, social isolation and loneliness
During the event, we were joined by researcher Dr Deborah Morgan from the Centre for Ageing and Dementia Research (CADR) who shared real life examples of how loneliness can affect the mental health and wellbeing of our older generation. We specifically looked at how social isolation and loneliness:
is a risk factor in morbidity and mortality

has outcomes comparable to smoking, lack of exercise and high blood pressure

is associated with decreased resistance to infection, cognitive decline and mental health conditions, e.g. dementia and depression

leads to increased emergency admission to hospital, longer length of stay and delayed discharges.
The stories shared on the day were real, emotive and thought provoking. Discussions took place around direct engagement, physical activity, education, leisure, housing, transport, community facilities and employment. Furthermore, we were delighted to see delegates exploring opportunities for collaborative working and funding applications, an area of work that Life Sciences Hub Wales are committed to support and accelerate.
Get involved
Life Sciences Hub Wales is convening partners to explore opportunities for development around the Healthy Ageing agenda in Wales. If this is an area of interest and something you or your organisation would like to get involved with, please contact Dr Liz Jones, Head of Bid Development at LSHW on email: elizabeth.jones@lshubwales.com  Direct Dial: 029 2046 8944 Symudol/Mobile: 07990 043664
What's next? Physical activity and healthy ageing in Wales
During our next HUB SPARKS event: Physical activity and healthy ageing in Wales, we hear from Dr Joanne Hudson- Associate Professor, Sports Science Swansea University, on 24 September 2019. To find out more and book your place, click here.