In the first episode of a new series of Healthy Thinking podcasts, the Minister for Health and Social Care shares some of her thinking about the priorities for NHS.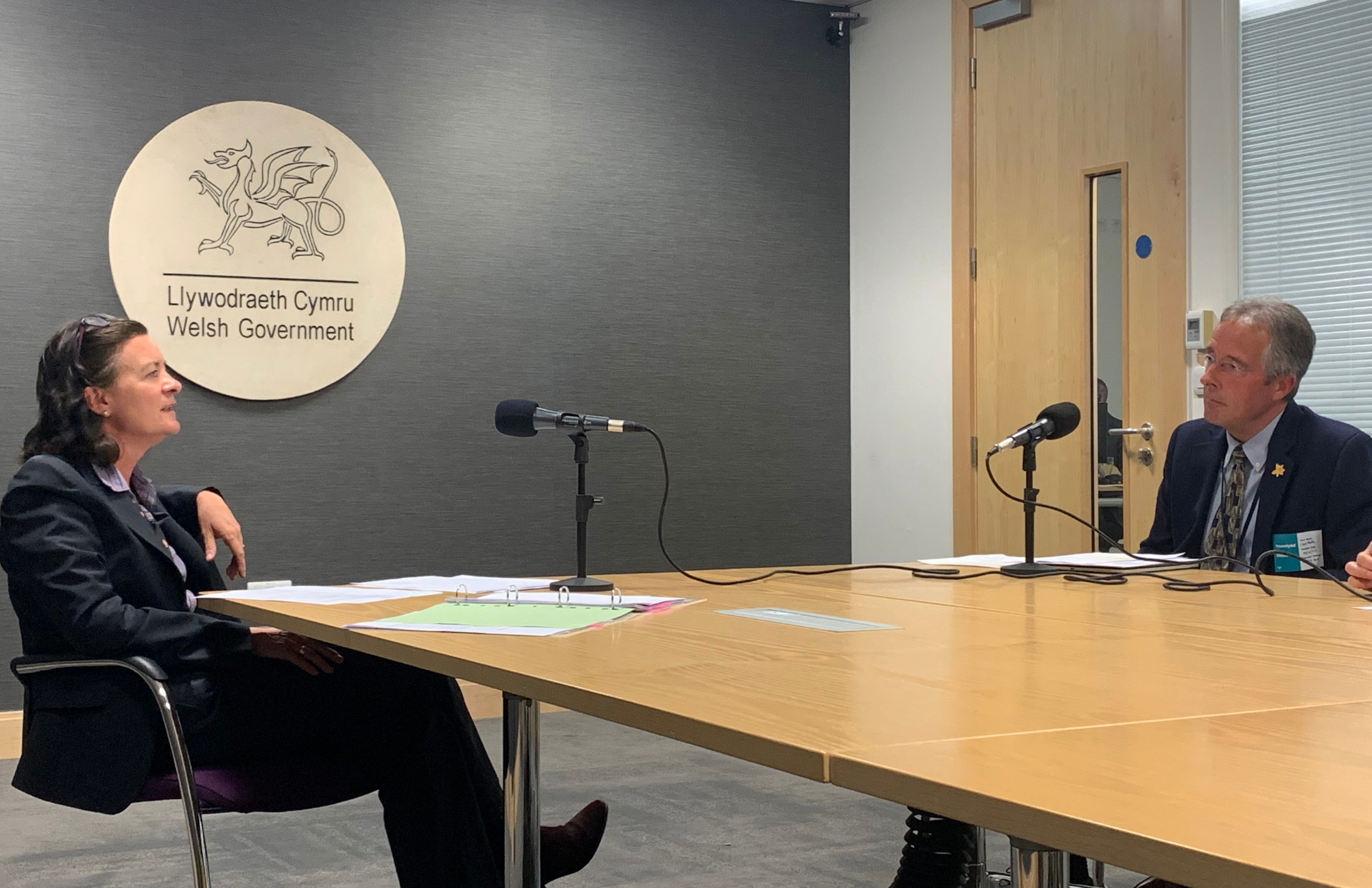 In common with the rest of the UK, the NHS in Wales faces some enormous challenges as we emerge from the worst pandemic to hit the country for nearly a century.
In this episode the Minister for Health and Social Care, Eluned Morgan MS acknowledges this but takes the opportunity to highlight the positives that Covid-19 brought in its wake. She tells host Chris Martin that the new ways of working - using digital technology - is key: from e-prescribing to robotic surgery.
"We've all become digitised. We've all learned how to use technology, and in a really positive way. So things that were starting to happen in the life sciences are now commonplace. We've all changed our way of working. I think it's going to be really interesting, in particular for rural medicine, for example." she says.
Referring to the waiting list backlog she sees a transformation in the way consultations are undertaken, making sure that patients are seen in their communities.
"In the planned care programme 35% of the first outpatient departments will now be remote, and 55%, of post operative care will be remote consultations. I mean, that's revolutionary. We are going lock all of that in, and make sure that people understand that that's a new way of working and we're not apologising for it." the Minister said.
Listen now:
Alternatively, you can listen to the Healthy Thinking podcast on: Apple Podcasts, Spotify and Google Podcasts.
Syniadau Iach
You can also hear the Minister talk to Life Sciences Hub Wales Director of Innovation Adoption, Dr. Rhodri Griffiths in our Welsh language sister podcast, Syniadau Iach. Listen now.