The Accelerate Healthcare Technology Centre, led by Swansea University Medical School, has been recognised for its efforts on helping to improve the sustainability and efficiency of the university's laboratories.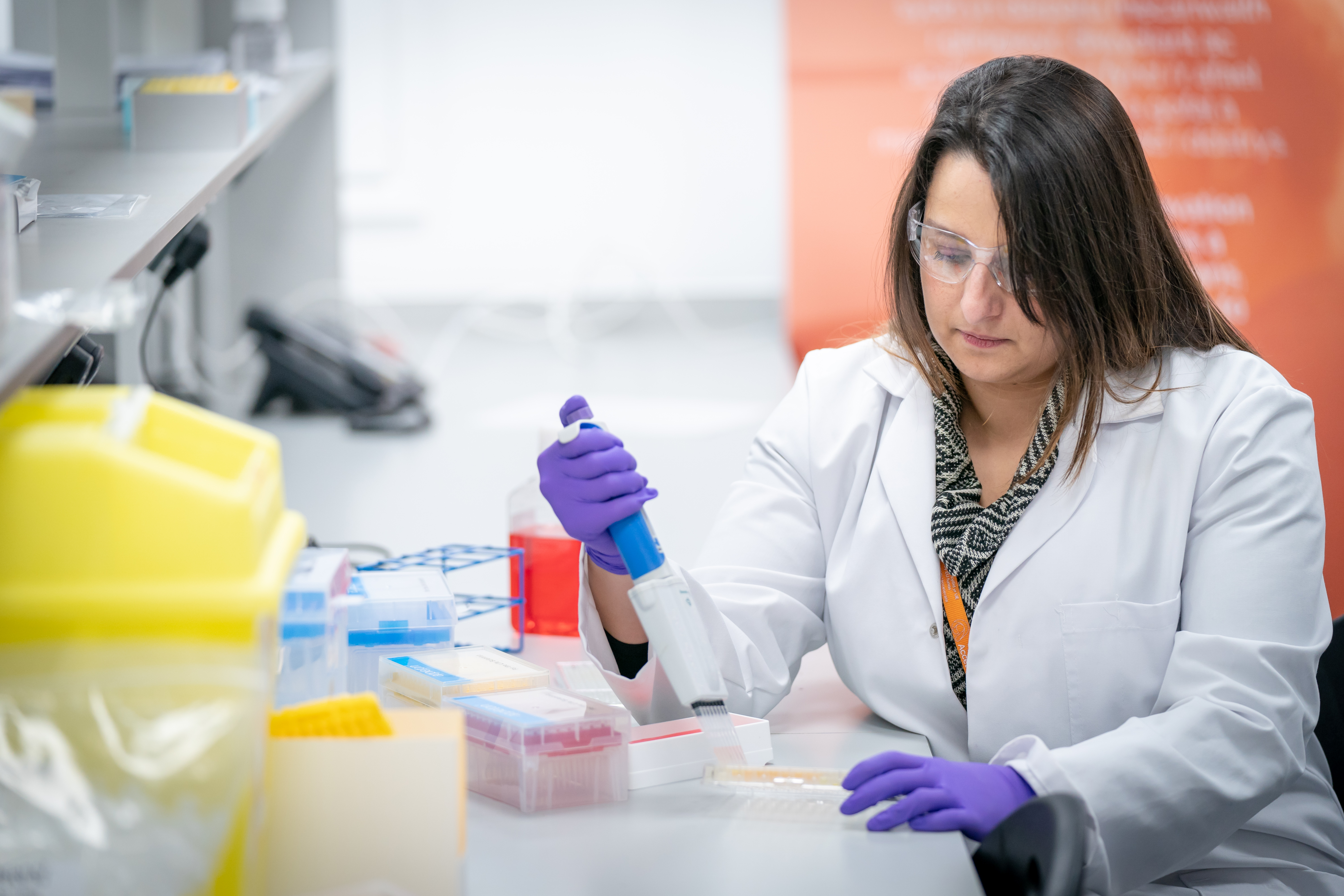 The Laboratory Efficiency Assessment Framework (LEAF) is a tool used by Swansea University to reduce the environmental impact from laboratory operations.
In total, sixteen laboratories participated in the pilot programme at Swansea University, with the Healthcare Technology Centre (HTC) receiving the bronze award.
HTC is a partner of the Accelerate programme which is part funded by the European Regional Development Fund through Welsh Government.
LEAF contains criteria – divided into bronze, silver, and gold - which lab users can implement around areas such as waste and recycling, equipment management, procurement, and more. A key feature of LEAF is that it allows users quantify their savings and impact in pounds and carbon.
LEAF is being supported by the UK Reproducibility Network (UKRN) (Reproducibility Network as science which is reproducible is the most sustainable of all, and there are common solutions to improving research quality and sustainability.
Laboratories and workshops are essential to achieving brilliance in both teaching and research, and it has never been more important to be aware of how researchers work and the impact this may have.
From ensuring a minimal negative impact on the local environment and using resources efficiently to how equipment is used, and managed LEAF gives staff a different perspective on the research and teaching they undertake every day.
HTC technician Helen Pritchard said:
"Being involved in setting up a brand-new lab for HTC, joining the LEAF initiative was perfect timing to make sure that our lab was doing the best it could in implementing best practice and sustainability from the start.

LEAF is a great initiative with an achievable criterion to meet for each award. We are delighted to receive our bronze award and look forward to achieving silver."
Over the past two years of the pilot there have been 225 submissions from 22 institutions, steady savings, and reduced carbon from reporting teams - averaging £3,700 and 2.9 tCO2e per annum, per lab.
Other institutions participating include Bristol University, Cambridge, Oxford, Manchester University, Manchester Met, UCL, Kings College and the Francis Crick Institute.
Martin Farley, Sustainable Labs Advisor and creator of LEAF, University College London said:
"LEAF seeks to provide a sustainable science-specific standard and help institutions and the planet reach our long-term environmental goals".