Ian Bond who is a COPD patient and an advocate of 'self-management', has developed a digital platform with his colleague Dave Taylor that has enabled him to monitor his own condition and obtain evidence-led care from his GP and specialists. This platform will help other patients better confront and engage with their condition and know when it is appropriate to seek clinical intervention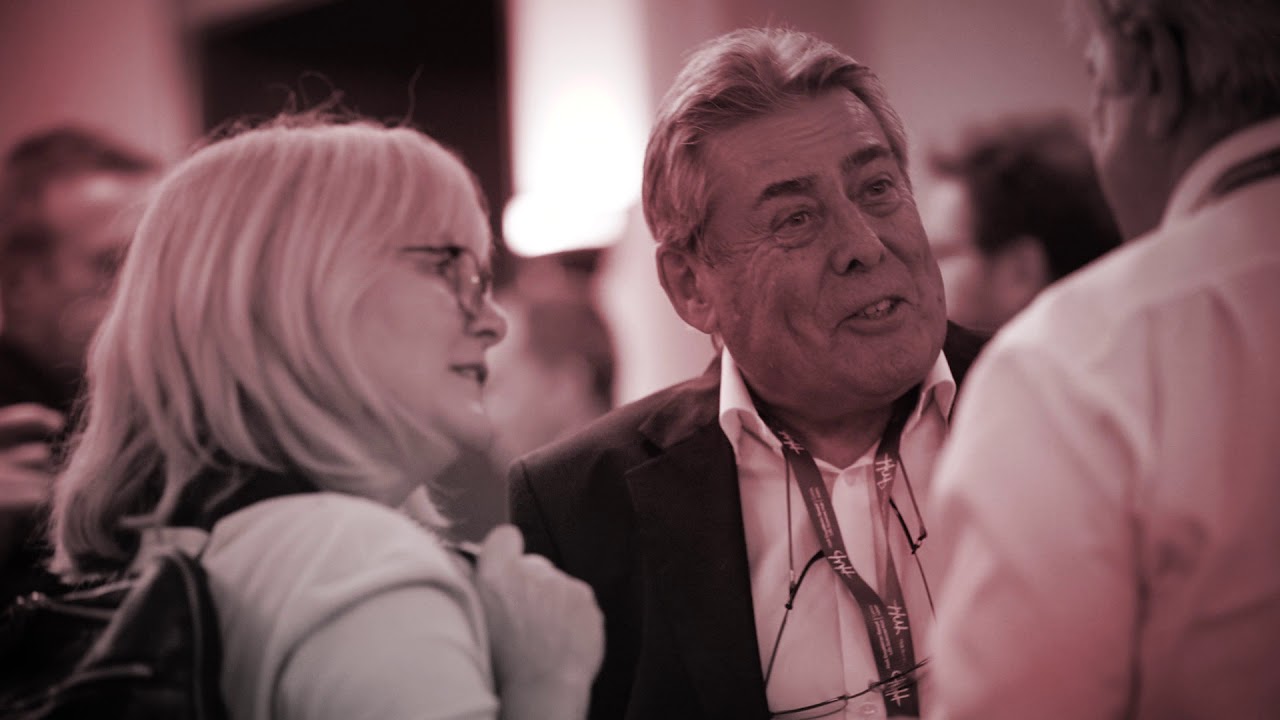 The Life Sciences opportunity
A significant health issue affecting the people of Wales is Chronic Obstructive Pulmonary Disease (COPD). This is an umbrella term for diseases such as emphysema, chronic bronchitis, and non-reversible asthma. Unfortunately, Wales experiences a higher prevalence of COPD diseases then elsewhere in the UK. This disease is the third largest cause of death, the third largest cause of emergency hospitalisation and takes a higher proportion of GP time than other chronic disease.
Ian Bond who is a COPD patient and an advocate of 'self management', has developed a digital platform with his colleague Dave Taylor that has enabled him to monitor his own condition and obtain evidence-led care from his GP and specialists. This platform will help other patients better confront and engage with their condition and know when it is appropriate to seek clinical intervention. This is particularly useful for patients who often feel breathless and may not be able to easily identify how serious an individual episode of breathlessness may be. The platform integrates AI which learning about the patients and can provide warning signals to GPs or carers.
The role of Life Sciences Hub Wales
Ian based his business at the Life Sciences Hub Wales with a desk in our open plan offices. There he was able to access to the whole Life Sciences industry ecosystem. This includes financiers, development staff, Welsh Government officials, access to funding mechanisms such as Innovate UK, as well as support events and conferences.
Bond Digital Health were able engage with the Development Bank for Wales and other financiers, as well as members of the COPD community including clinicians. The Life Sciences Hub team maintains a keen interest in their product development cycle and ensures they're working with the right partners and stakeholders to move things forward.
After beginning life in 2016 Bond Digital Health now employ eight staff and have plans to grow to 12 by the end of this year. In their first trading year Bond achieved £700,000 in contracts and won prestigious industry awards. This financial year has seen valuation at £5m, growth of relationships here and overseas, an Innovate UK Grant for a specialised wearable for COPD patients and the first bite of a £1m investment round. They are now leading consortia to effect change in areas besides COPD.
From day one, being with the Hub gave us many advantages that other SMEs lack. We were taken seriously as part of the Life Sciences community; it gave a degree of respect. Access to industry contacts, advisors, someone to take a coffee with and talk things over, all these things gave us the confidence to push on particularly in the beginning when it was hard going. As we grew and started to get some traction we could have made many mistakes, but our account manager helped steer us through. Yes, we are successful, and I know that it would not have been so had it not been for our place in the Hub, the best office accommodation in Wales.
Ian Bond, co-founder Bond Digital Health
Benefits to the health service, patients and economy
Through the support of the open innovation environment we provide, Bond Digital Health has been able to develop a product that will make a real difference to the lives of the COPD community; both medical staff and patients. The patients are empowered to better manage their own conditions, while also able to work more effectively with their doctors and clinical support teams.
Professor Keir Lewis is a leading pulmonary medicine specialist and R&D Director of Hywel Dda Health Board. He recognised the potential of Bond's platform in providing prudent health care and, in 2017, he offered to act as Clinical Lead for Bond Digital Health and joined the board as Non Executive Director.
While 'savings' can be measured in pounds, tangible savings are also being made to doctors and specialists' time, waiting lists, hospital bed take up and the improved quality of life for patients and their families.
In addition, through the growth of the actual business, Bond Digital Health is supporting the local economy, providing jobs and increased trade throughout the length of the supply chain.
I'm delighted to be working as part of Bond Digital Health. The insight and dynamism of the whole team is invigorating. Their ethos of bringing patients and doctors to work together - developing technology directly to serve clinical needs and answer real-world problems - fits closely with our prudent health agenda. The impact and potential for managing lung disease especially COPD is huge. 
Professor Keir Lewis, Professor of Respiratory Medicine, University of Swansea and R&D Director of Hywel Dda Health Board.