Project Duration: 16 months
Partners/Stakeholders: Armadillo Metal Coatings Ltd, Dusk Water Ltd, The Royal Mint, Cwm Taf Morgannwg University Health Board and Cardiff University
Project Aim: To test, evaluate and validate the use of metallic coatings for surface sterilisation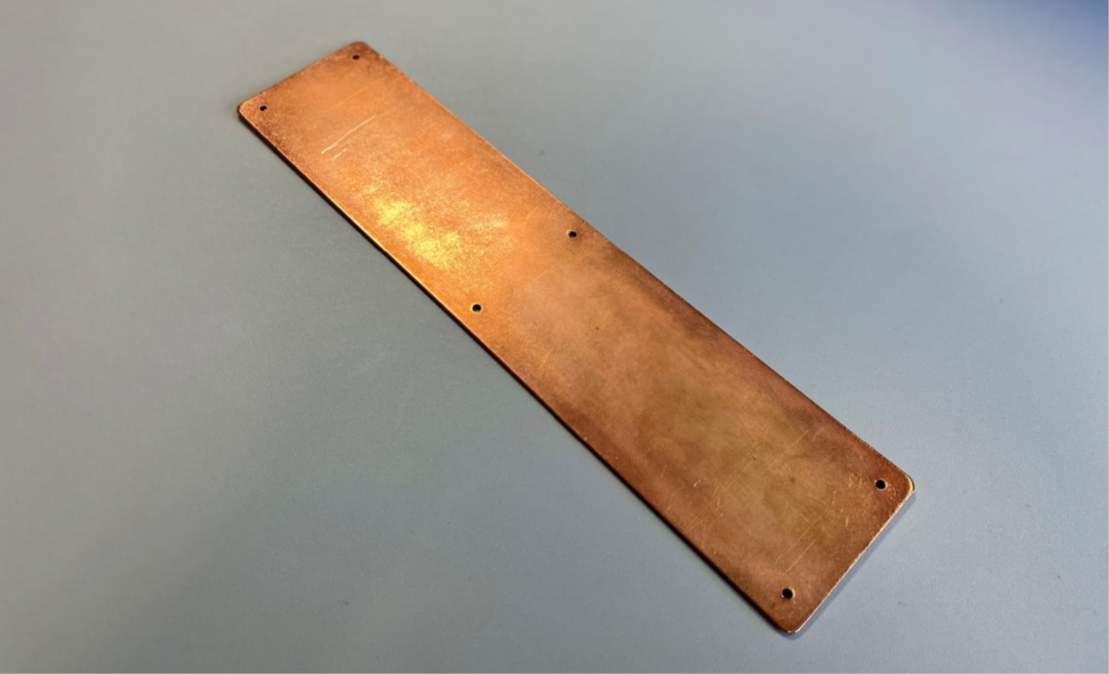 The need to sanitise surfaces has always been important within both clinical and non-clinical settings, whilst surface disinfection compliance might be low. Unfortunately, COVID 19 has increased the urgency of need in order to minimise transmission of the virus. Some studies have indicated that the SARS-CoV-2 virus survives on stainless steel surfaces for as long as 3-7 days. On high-touch areas such as doors, virus transmission becomes an increased risk.
An existing body of evidence indicates that metallic elements such as copper possess anti-microbial properties. For example, microbes such as bacteria and viruses, that come into contact with copper surfaces are killed within hours; this is known as contact killing.
Building on this knowledge, a unique, collaborative project between industry, health care and academia is being undertaken to test, evaluate and validate the potential of combining novel anti-tarnish coatings with metallic surfaces to enhance the killing efficacy of surfaces exposed to microbes including the SARS-CoV-2 virus.
Such a technology has the potential to provide an added benefit for surfaces located in high-use clinical settings, and seeks to increase their practicality through decreasing the effects of tarnishing. This project will also evaluate the commercial standing of these results and complete a market feasibility analysis.
Accelerate is supporting the delivery of this innovative project through Cardiff University's academic expertise in investigating the efficacy of combining novel coatings with metallic surfaces (copper, brass and an anti-tarnish copper) for bactericidal and viricidal properties, alongside project management through the Clinical Innovation Accelerator. This will be complemented by the industrial expertise of The Royal Mint in copper production, and that of Armadillo Metal Coatings in anti tarnish technology. Commercial appropriateness will be managed by Dusk Water, with Cwm Taf Morgannwg University Health Board providing the hospital environments for the installation of push door plates, and the health board engagement needed to implement the results.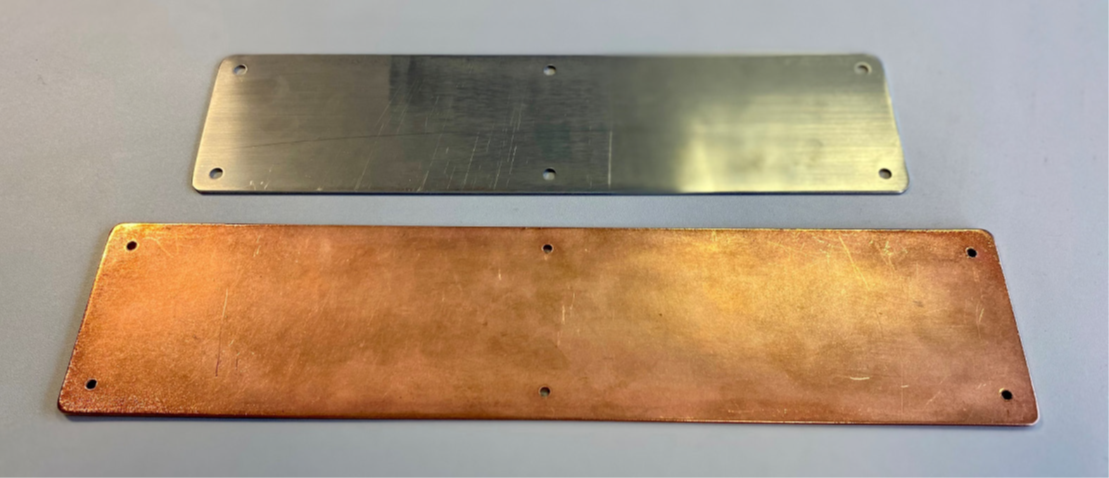 Further examples of the door push plates installed in Cwm Taf Morgannwg University Health Board sites
Expected Outcomes
Validation of bio-medical applications of copper coating as bactericidal and virucidal agents in working and domestic environments

Improved practicality of using metals for day-to-day use, through the use of anti-tarnish coatings

Market analysis and commercial viability data

A route for commercial engagement with NHS Wales

A potential new anti-microbial technology to reduce hospital acquired infections

Case studies

Peer reviewed publications and public dissemination reports
Future Impact
Commercialisation of the end-product

Potential for patent application

Increases in industry growth and employment

Opportunities for further collaboration between project partners

Contributing to a Healthier Wales

Delivering for the Well-being of Future Generations
To learn more about Agile Kinetics' latest projects, visit their website.
This project is part of the Accelerate programme which is part-funded by the European Regional Development fund, through Welsh Government.