Businesses from across Wales have been adapting and innovating at an unprecedented scale and pace to combat the spread of Covid-19 and help treat those affected by the virus.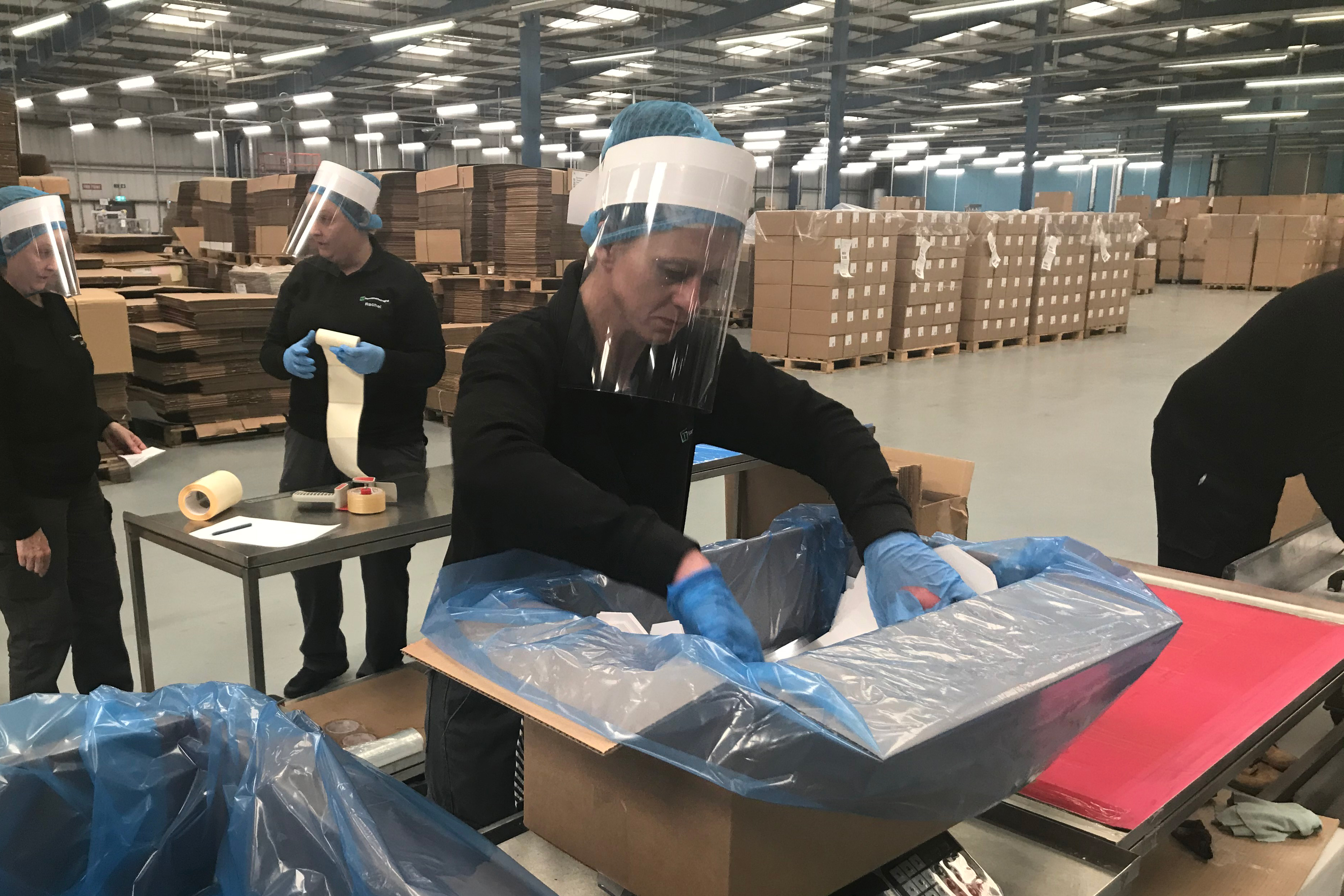 From restructuring operations and re-engineering production lines to leveraging supply chains overnight, these businesses have worked tirelessly to offer NHS Wales the equipment and services it urgently needs.
However, their successes are not solely a case of quick reactions by individuals to meet new demands. Collaborations between industry and NHS Wales have been vital in making them possible.
Making collaborations possible
Life Sciences Hub Wales has been appointed by Welsh Government to manage all industry enquiries to support NHS Wales during this crucial time.
Our role is to act as a conduit between industry and the health service, encouraging and assisting organisations to come forward with offers of support.
With direct links to both industry and the health and social care sectors, Life Sciences Hub Wales understands the needs of frontline services as well as the role businesses can play in combatting Covid-19.
We are working closely with NHS Wales Shared Services Partnership and the National Procurement Service - organisations responsible for the procurement of key products - to process all initial enquiries and undertake due diligence to ensure the most relevant and appropriate companies are approached.
Identifying opportunities
As necessity dictates that healthcare products must adhere to strict safety standards, the reality is that not all offers are suitable to be progressed.
Life Sciences Hub Wales is keen to hear from any business that might be able to help and guidance for those wishing to make offers is available via our frequently asked questions page.
As lockdown commenced at the end of March, we hosted a major industry-wide virtual event which saw over 150 organisations come together to discuss ways to tackle Covid-19. Since then, hundreds of businesses, across an array of sectors, have come forward.
Cari-Anne Quinn, Chief Executive Officer of Life Sciences Hub Wales, said:
"Our remit is to facilitate collaboration between industry, health and social care. We are pleased to be working with our procurement colleagues and taking an all-Wales approach in responding to offers of support from industry as we face the demands of Coronavirus and the pressure on our health and care systems."
Ramping up production
Over the last few months, Life Sciences Hub Wales has worked closely with Welsh suppliers to increase their production.
Notably, we have supported Welsh distillers to rapidly change their production processes to create hand sanitiser, ensuring they have access to the materials and expertise required to safely produce and distribute these products.
This has led to key products being fast-tracked within NHS Wales to get them to where they are most urgently needed.
Making a difference
Life Sciences Hub Wales has processed thousands of enquiries from business offering support including Cardiff and Llanelli-based company, BCB International, which has a 160-year legacy of creating lifesaving products dating back to the Crimean War.
Following its initial submission, BCB has been able to make high strength alcohol sanitiser products, PPE and first responder medical equipment available to NHS Wales. 
Support from Life Sciences Hub Wales has also helped Caerphilly company, Transcend Packaging, which manufactures paper straws for McDonald's, to become certified to produce PPE during Covid-19.
Similarly, we have helped companies like Denbighshire-based Workplace-Worksafe to leverage their existing relationships with UK and international manufacturers to source and supply crucially needed certified PPE products that are in demand globally. 
Minister for Economy, Transport and North Wales, Ken Skates, said:
"The response to the national effort to beat coronavirus has been truly inspiring. I am immensely grateful to the business community in Wales for the significant contribution it has made using its wealth of expertise and experience.

"At a time of a national public health emergency, businesses in a range of sectors continue to play their part to support our NHS and ultimately save lives. We have some of the best businesses in the world here in Wales, not just for the products and services they offer but for the ethics they demonstrate each and every day. Never has that been more evident than now.

"I would also like to thank Life Science Hub Wales and its staff for the crucial role it has played in supporting our efforts against this virus. By bringing innovation and collaboration together with urgency, they have helped ensure our response is efficient and effective."
Businesses looking to submit offers of support in the fight against Coronavirus should do so via our dedicated Covid-19 pages.