A Meeting of Creative Minds: How Partnership is Driving VR Adoption in Healthcare.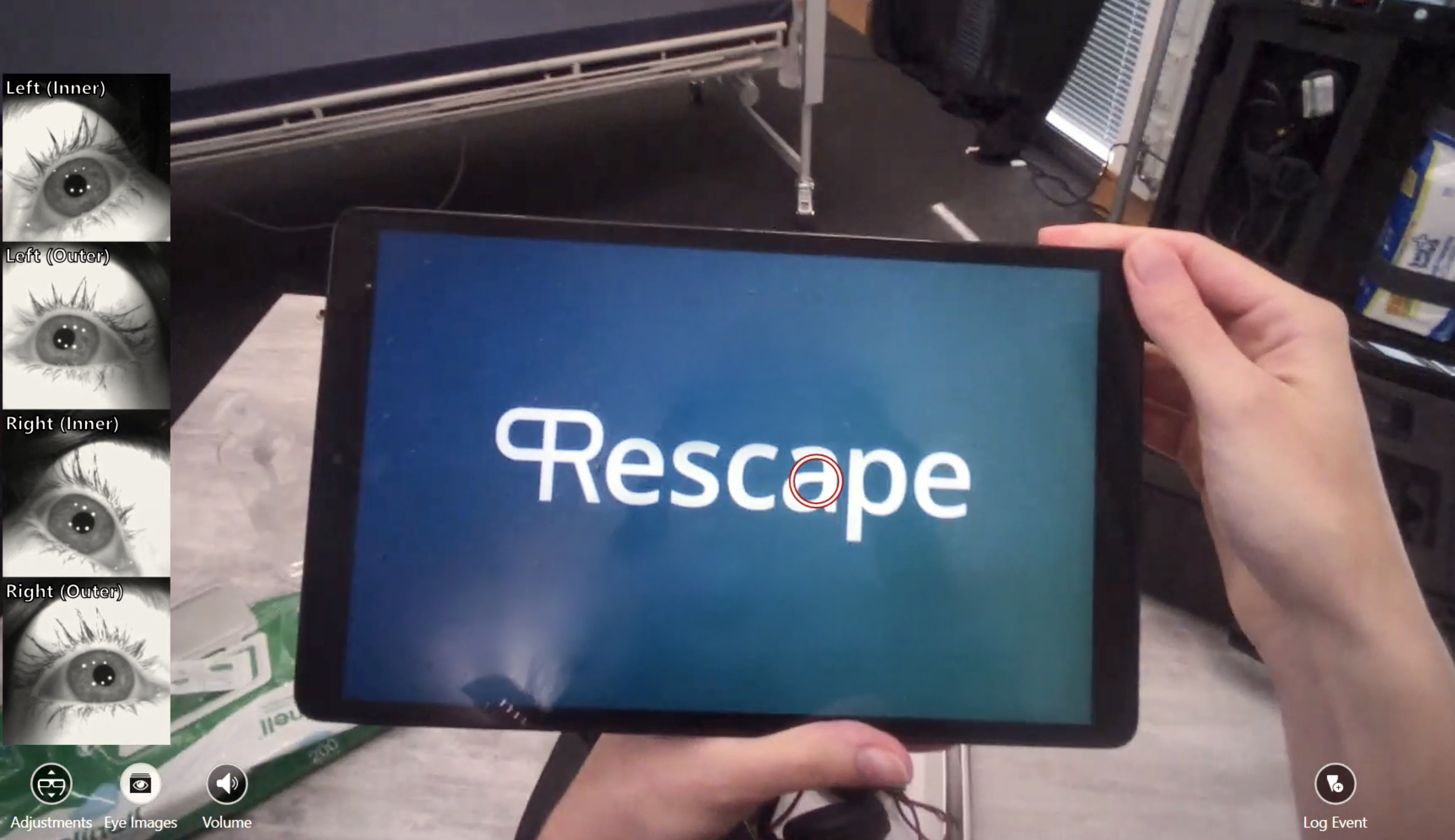 When the team at medical technology business Rescape Innovation began exploring how to advance their pioneering virtual reality solution for use in healthcare, they quickly realised they needed a partner to help them evaluate and understand issues around the deployment of DR.VR as well as current and future potential use. Furthermore, in light of the Covid-19 pandemic, it became imperative to address stringent infection control and decontamination protocols.
Their search for partners led them to the European-funded Accelerate programme and, specifically, to ATiC (Assistive Technologies Innovation Centre) to assist it with rigorous design evaluation and development of its DR.VR solution. In parallel, Cardiff University's Professor of Pharmaceutical Microbiology, Jean-Yves Maillard, will be advising on the effectiveness of current decontamination guidelines and how these can be improved. 
What the team brings to the table
Rescape Innovation is a small Cardiff-based start-up with a creative team of developers. The company recognised the potential for VR in healthcare to better manage pain, anxiety and stress in multiple different settings. That led to the development of DR.VR, which is being used in areas such as dementia care, paediatrics, palliative care as well as stress management for healthcare workers.
Also with a team of creative product designers and artists, ATiC uses design research methods to establish where there might be gaps or opportunities in the development of a product, service or system. The ATiC team, led by Dr Sean Jenkins, focuses on how people use DR.VR as well as the benefits and outcomes for users and then provides feedback from that research to Rescape to assist with ongoing R&D activities.
The independent assessments ATiC carry out enable Rescape to look at possible tweaks to individual components for near-term product release as well as more major changes to the system for future development. In this way, Rescape can achieve the more urgent commercial objective of quickly bringing an effective and safe product to market. These different approaches might best be framed along a dual development line of low-fidelity and high-fidelity solutions. A low-fidelity solution would be one that responds to the current pandemic restrictions and addresses user requirements in a rapid and low-cost form, for example with some printed instructions within the case to help users understand what they need to do before applying the equipment with a patient. A high-fidelity solution would introduce new features and new product design, such as software changes to add more instructions, ways to measure how frequently the product has been cleaned and possibly replacing or updating some components.
Matt Wordley, CEO of Rescape, says:
"We're early on the adoption curve which means our ability to invest in design is limited at the moment, therefore being able to identify those low-fidelity solutions that we can bring out more quickly while moving along the design curve is essential to success,"
Testing safety and usability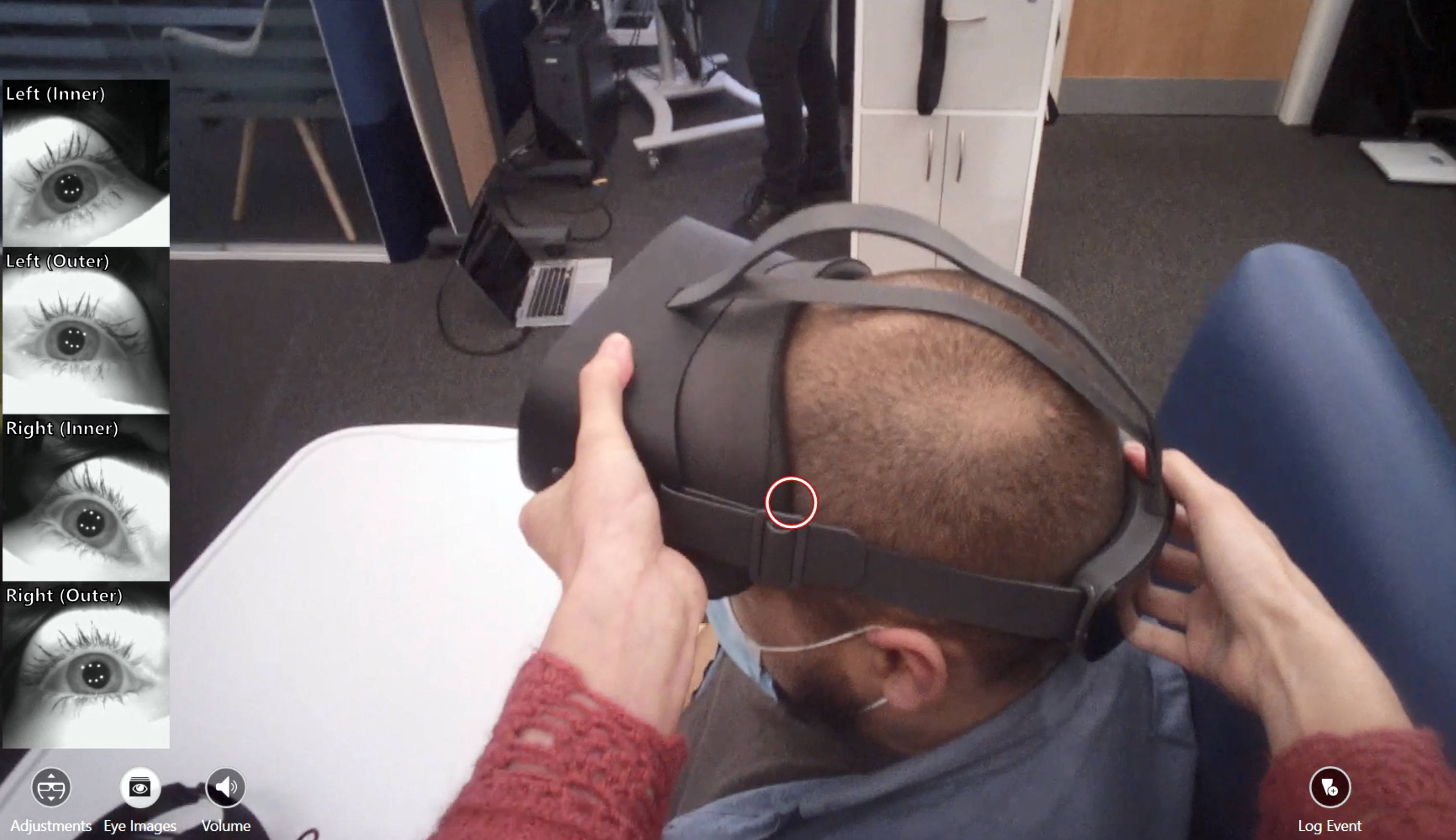 The DR.VR solution has a number of different touchpoints: 1) the headset which comes in contact with the face and head and is handled by patients and carers; 2) the tablet; 3) ancillary equipment. With Covid-19 safety uppermost in everyone's mind, ATiC has assessed each of these elements to determine how they are touched, how they are cleaned and other potential contamination risks, such as where users might put the product down, how the solution is carried and how it is shared between patients.
To ascertain these different risks, ATiC interviewed healthcare professionals on how they used the equipment. The ATiC team set up scenarios within the organisation's laboratory involving hospital beds, chairs, tables and so on and, through video conferencing, had healthcare professionals talk them through use of the product, cleaning procedures and daily activities that might affect use of DR.VR.
These findings are then fed back to Rescape for potential tweaks to the solution, to instructions for its use and potential training approaches. The next iteration will be to evaluate those changes with a small group of novice and experienced users.
ATiC is also carrying out usability testing for other aspects, such as potential electrical challenges, as well as individual behaviours when using the product: has the user understood instructions, if not, what errors are they making and how often is an error made, and if there are issues around interpreting the instructions, how might they be adapted for better understanding.
Commercial meets academic insights
For Rescape, ATiC's ability to understand the company's commercial needs while delivering rigorous design evaluation insights from its extensive research has been one of the key ingredients to the partnership's success. As Matt notes, there is a danger of over-designing or over-complicating when designers are laser-focused on a project. As independent researchers with a deep understanding of commercial objectives, ATiC's team can offer suggestions on the product design cycle without delaying the initial release.
Most crucially for Rescape is ATiC's ability to apply that rigorous design analysis approach while understanding the commercial needs of a business.
Matt Wordley explained that:
"Sean's team is brilliant at taking that step back and understanding the commercial aspects critical to bringing in revenue while ensuring we design a safe, effective product,"
About the Innovators:
Dr Sean Jenkins is a Principal Lecturer at the University of Wales Trinity Saint David and leads the research, development and innovation activity at Assistive Technologies Innovation Centre (ATiC) in Swansea. ATiC is part of the European-funded Accelerate programme, a collaboration between three Wales-based universities and the Life Sciences Hub of Wales. The programme helps health and life science innovators in Wales turn their ideas into solutions.
To learn more, contact Sean and his colleagues at atic@uwtsd.ac.uk
Matt Wordley is CEO as well as a founding member and architect of Rescape Innovation. Cardiff-based Rescape works to develop virtual reality products that help patients deal with pain, rehabilitation, stress and anxiety by distracting the brain.
To learn more, contact Matt and his colleagues at info@rescape.me