Foreign Policy recently released a publication that focussed on the opportunities of working within Wales and the strengths of our Welsh economy. Life Sciences Hub Wales was also featured, where I was delighted to author a piece exploring Wales' strong reputation for healthcare innovation.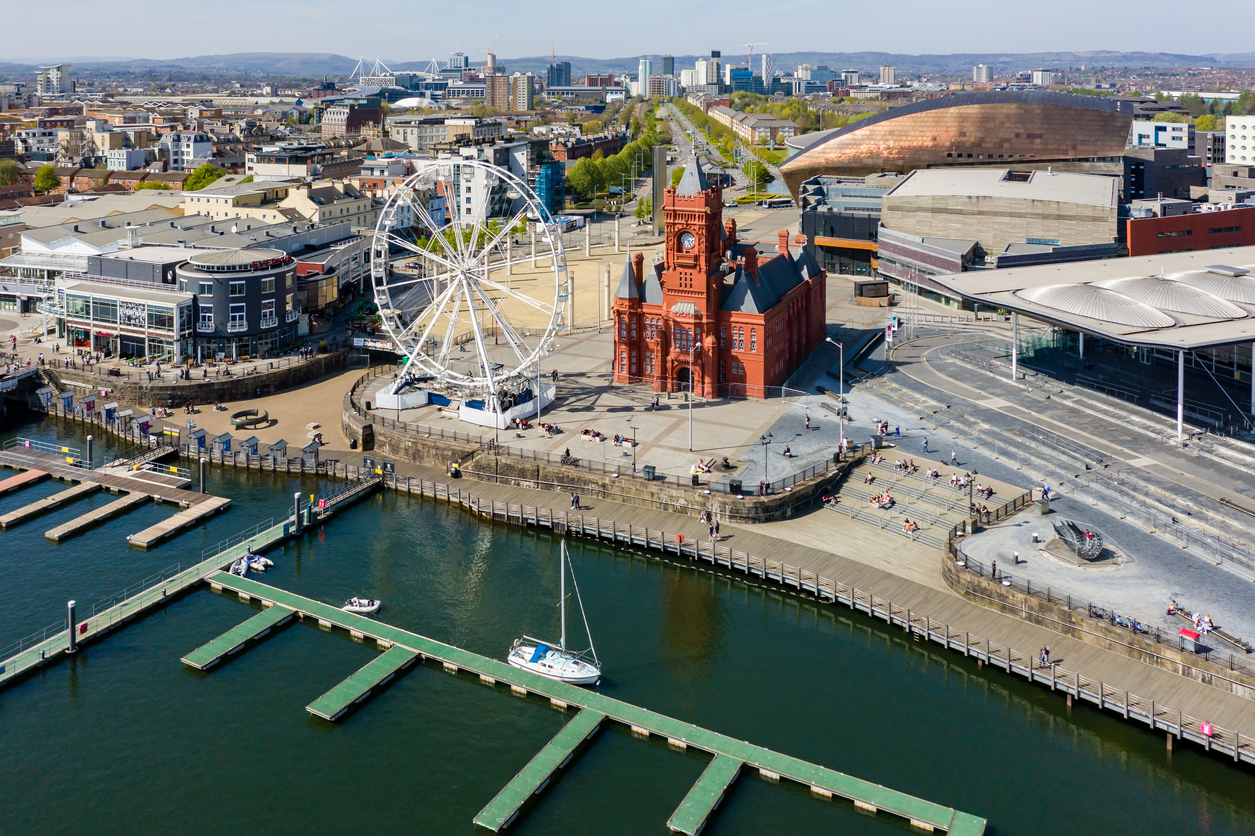 Our article covered the changing healthcare landscape, detailing how health and social care are working in a more joined up way and how industry is working closely with healthcare to deliver systematic transformation through innovation. I also discussed why global innovators should work within Wales, talking about the benefits of working here such as our integrated healthcare system, population size and research strength. 
We were pleased to be featured alongside a diverse range of organisations and authors making a difference in Wales, including Welsh Government, the Development Bank of Wales and Universities Wales. These articles provided some resounding key messages about Wales – highlighting our economic capital across different industries and sectors and how we are becoming a powerful global competitor for innovation.
Wales is leading the way through technology, energy and life sciences industries
The Minister of Economy and Andrew Gwatkin, Director of International Relations and Trade, Trade & Invest Wales, discussed the opportunities of Wales' technology, tourism, and renewable energy industries and how they are strong investment opportunities.
They highlighted Airbus, who has a large cutting-edge factory in north Wales, as an example of how organisations can make Wales their home for research and developments. The article also spoke about how Welsh Government is investing time, money and resources into support for smaller companies in order to boost the number of employee-owned businesses.
This is matched by the strength of Wales' trailblazing research and development opportunities. Moreover, we know from our experience in healthcare innovation that research driven industries are set to grow as life sciences continue to build links between academia and industry. 
Abundant trade opportunities with Wales are continuing to grow stronger
The Minister of Economy and Andrew Gwatkin also discussed the impact of Wales' existing, and future, trade opportunities and links. Official data reveals how Wales exported £14.3 billion worth of goods towards the end of 2021. We are an exciting place to invest in and do business with, and our trade links with the US are strong. A further 270 US businesses are active in Wales, with 15% of our exports going to north America. Our historical links in culture and economy have nurtured a strong economic relationship with America, forming a vital investor and trading partner dynamic. 
Another example of Wales' strong export abilities within life sciences are US-based Cytiva, who are opening a new manufacturing facility in Cardiff. This will see the global life science leader manufacturing components found in vaccines and biopharmaceuticals for global customers. 
Wales is at the forefront of sustainability
The publication also detailed the policies and schemes that are helping to keep sustainability in Wales at the top of agenda. Giles Thorley, from the Development Bank of Wales, outlined how their Green Homes Incentive provides reduced lending costs for housing schemes. This enables developers to establish thermal efficient and low carbon homes across Wales.
Giles also discussed how, on a community level, Welsh Government's Local Energy Fund supports community-based energy solutions. These range from solar panels to wind turbines. As a result, everyone in small towns can benefit from a renewable energy source.  
Furthermore, Welsh Government have committed to improving living standards for everyone. The Future Generations Act (2015) links sustainability, health, and wellbeing. It requires public bodies to consider long-term impact of business decisions to combat growing challenges in realms of climate change, poverty, health, wellbeing, and job opportunities. For us at Life Sciences Hub Wales, the Future Generations Act forms a crucial part of our collaborative approach as we capitalise on the relationship between healthcare, wellbeing, the environment, and industry. 
Wales is a strong global contender in delivering on research excellence
Foreign Policy also highlighted Wales' academic strength. Amanda Wilkinson, Director of Universities Wales, discussed how universities in Wales are bringing about change through research that tackles global challenges such as climate change.
The effect of our research is demonstrated by 2021's Research Excellence Framework (REF), with Wales leading the UK for the proportion of research whose impact is considered internationally excellent or world-leading 
With partnership and collaboration at the heart of Wales' research success, the Wales Innovation Network (WIN) promotes stronger collaboration between business and public bodies. By virtue, this draws more international research partnerships and global knowledge sharing. Central to these collaborations will be a focus on net zero, health, and preparations for a digital future.
If you are interested in working in Wales' health and social care innovation landscape and would like support, please get in touch by emailing hello@lshubwales.com