Healthy Thinking catches up with three pioneers of API technology to imagine how they can help transform the delivery of healthcare.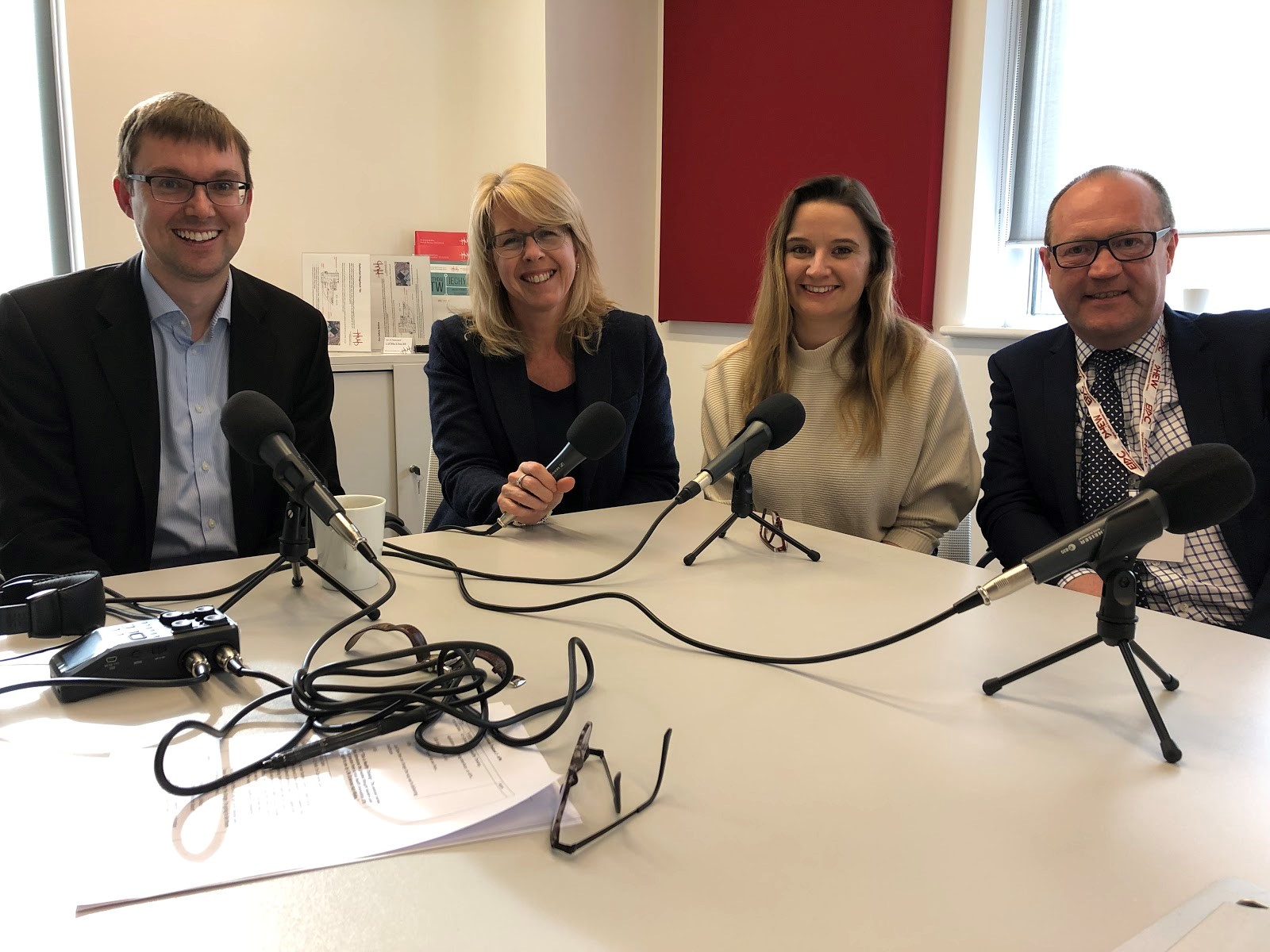 Listen to this episode of Healthy Thinking on
You'd be forgiven for dismissing APIs as tech jargon, but the truth is we'd be lost without them. If you've ever booked a hotel online, ordered a food delivery or done your weekly supermarket shop on your laptop, you will have used an API (and Application Programming Interface). It's the code that allows information to be passed from one user to another - and without it, the internet as we know it would struggle to exist.
APIS are already being used in the NHS, but they could be used more to help transform the way that healthcare is delivered? And what are the ethical considerations that need to be taken into account with regard to the use of patient data?
In this episode of Healthy Thinking, Chief Executive of Life Sciences Hub Wales, Cari-Anne Quinn speaks to three people leading the charge in the development of APIs in order to imagine what comes next.
Charlotte Nielsen is a technical specialist at IBM. She looks after the API use cases for the company across the UK. Charlotte tells Cari-Anne that the NHS should open up its data to developers in order to truly realise the full potential of APIs:
"Obviously in a very secure way and in an appropriate way, especially in the healthcare industry. But in order to innovate, you have to open up that data to whoever it might be that it's relevant to do the job right. There are people out there who are innovating in their garage. Who are creating applications that end up being world-renowned organisations - the Ubers of this world."
Gary Bullock is Director of Application Development and Support at the NHS Wales Informatics Service. NWIS is already experimenting with APIs:
"We did some work … on demographics, on reference data, on diagnostic results and observations. And we also have examples of suppliers who have patient platforms connecting to the national architecture and receiving diagnostic results using those technologies - and using that to care for patients in the live setting."
Also on the panel is Mark Wardle, a clinician and chair of the Welsh Technical Standards Board. He tells Cari-Anne: "It's just so exciting to step back and reimagine how we can provide health with the digital tools that we now have available. And we just need the ambition to do that."
Syniadau Iach
In our Welsh language sister podcast, Syniadau Iach, Life Sciences Hub Wales Board member, Rhodri Griffiths also discuss the benefits and drawbacks of APIs to NHS Wales in the company of three health tech innovators: Dafydd Loughran, Dyfan Searell and Elin Haf Davies. Listen here.