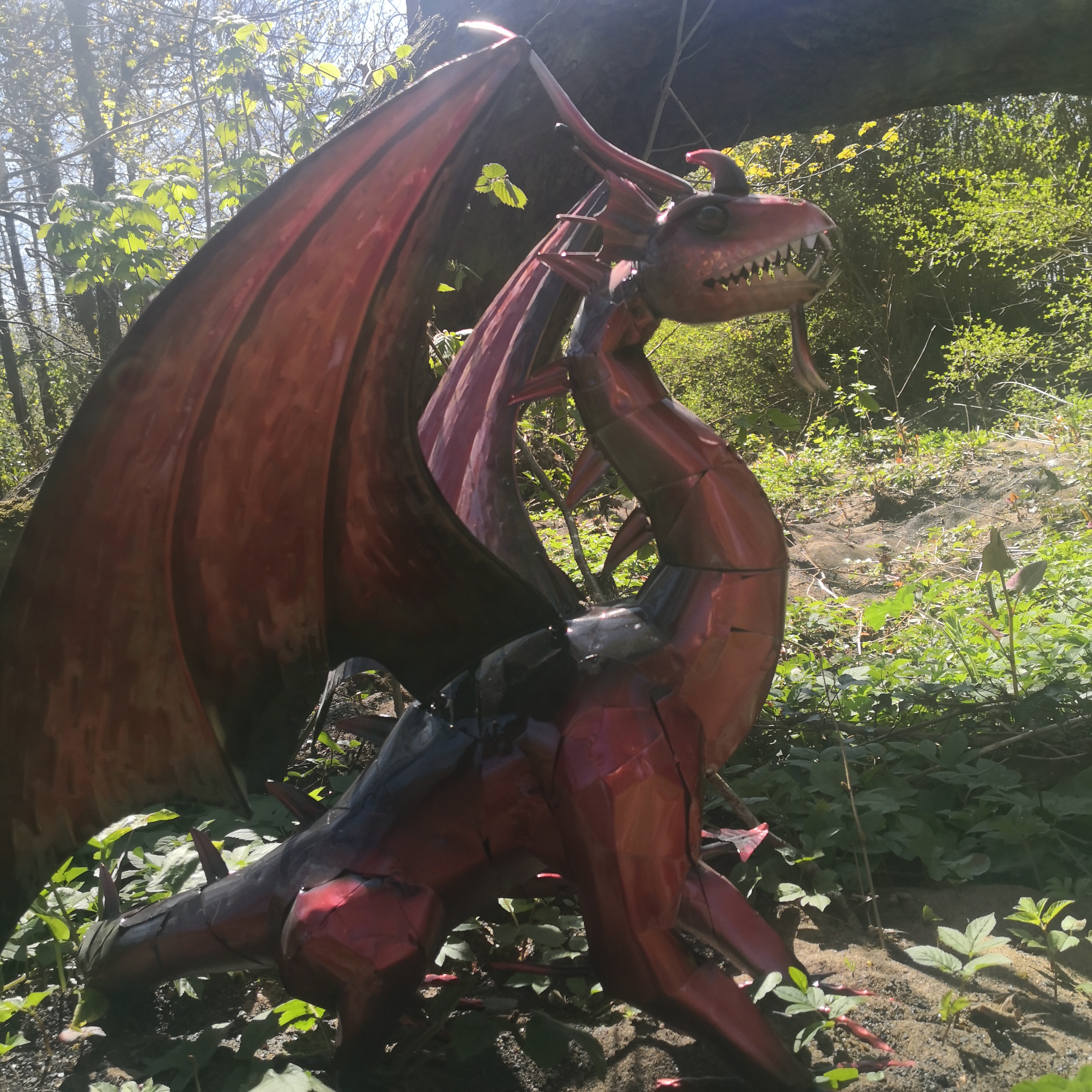 Cynon Valley Organic Adventures Ltd
Social prescribing is an umbrella term used to describe non-clinical, community-based interventions for various health conditions, alongside the improvement of health behaviours and well-being. Green social prescribing delivers this through access to green spaces and nature-based activities.
CIA are helping to drive this approach by supporting the construction, evaluation and promotion of a green social prescribing project near Abercynon.
This 12-month project will see CIA bring together Cardiff University academics with Cynon Valley Organic Adventures Ltd, Interlink Rhondda Cynon Taf, Cwm Taf Morgannwg University Health Board, and the South Cynon Primary Care Cluster.
Set in the picturesque Cynon Valley, this project focuses on strengthening links between local GP surgeries, wellbeing coordinators and Cynon Valley Organic Adventures, to create new opportunities to engage with the local environment through a new nature trail.
The project will explore the effectiveness of the nature trail as a tool for improving well-being, alongside driving engagement with those who can influence social prescribing policies and practices.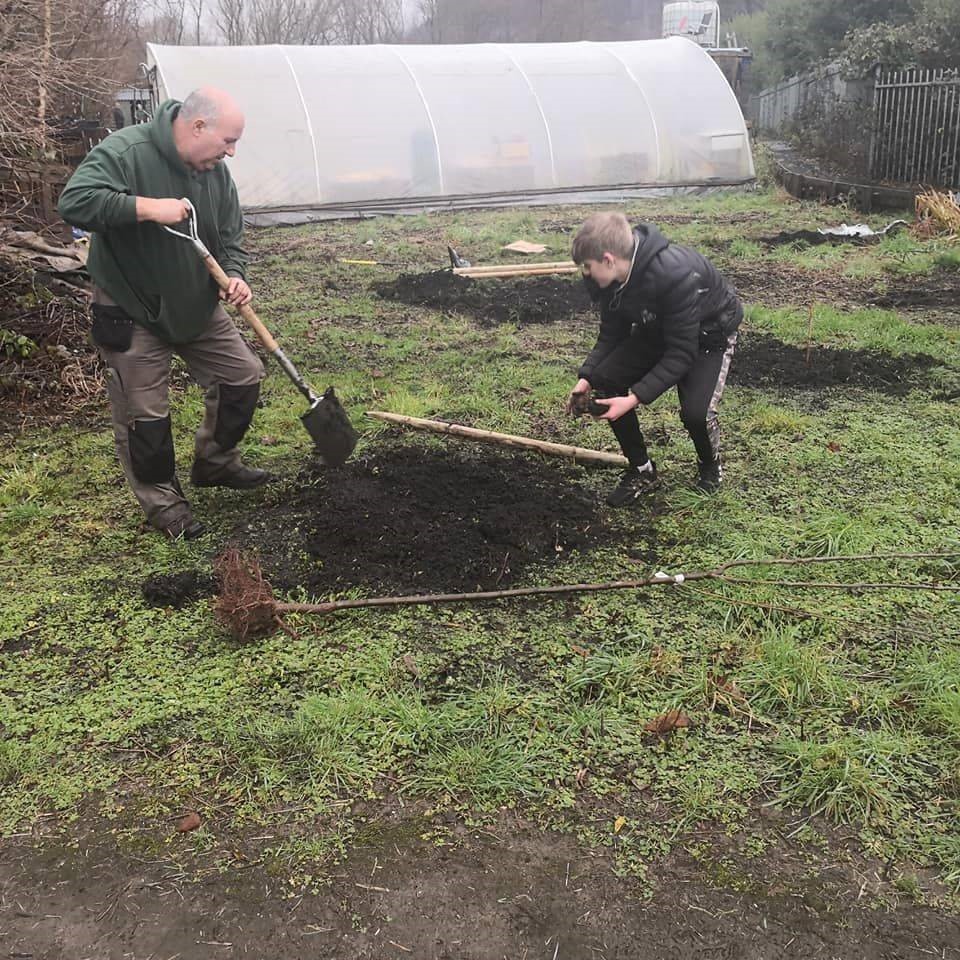 Janis Werrett, Creator and Director of Cynon Valley Organic Adventures, said:
"Cynon Valley Organic Adventures are delighted to be working alongside Cardiff University on this upcoming project. The project will not only give local people opportunities to improve well-being but will also help us to develop an amazing community space that will act as a source of learning and accessible green space for years to come."
EmotionMind Dynamic
The CIA is also delivering social prescribing through supporting Hayley Wheeler Ltd and the EmotionMind Dynamic Project.
This a multi collaborator partnership involving Bangor University's Social Value Hub at CHEME, Hywel Dda University Health Board's Research Innovation and Improvement team, West Wales Care Partnership, and Speaker Insight. This project is also supported by the Welsh School for Social Prescribing Research, a multi-professional research network of approximately 300 professionals interested in developing Social Prescribing in Wales.
Academic expertise comes from Bangor University's Mary Lynch, who leads the Social Value Hub, and Rhiannon Tudor-Edwards, director of CHEME. Specialising in Social Return on Investment (SROI) research, they will be evaluating Hayley's six-step mental wellbeing programme, comparing the original face-to-face experience with both a new online edition and a blended learning modality. The project is delighted to have the added support Prof Kevin Morgan, Cardiff University Dean of Engagement.
Hayley Wheeler, creator of EmotionMind Dynamic Programme, said:
"After completing the application with Life Science Hub Wales for the Accelerate programme, it was exciting and nerve wracking to be contacted by Cardiff Accelerate team to have that first discussion about my EmotionMind Dynamic Programme and what I wanted from Accelerate.  Even more exciting was to be told that they liked EmotionMInd Dynamic and would like to work with me on achieving a research paper and to support business growth and development. 

I feel privileged to experience working with and being supported by Andrew Cuthbert through the process and receiving guidance and recommendations from the MDT attendees. This has empowered me to set my short and long-term goals and take the right actions to achieve them. It has opened doors and supported me to make connections in the right networks. I am now working with business development consultants to define the EmotionMind Connection Therapy business model for licensing and Bangor University are providing the research into the efficacy of the programme.

I can't thank Andrew and the Accelerate team enough for their invaluable input, support, guidance and knowledge."
Helena Holrick, director at Speaker Insight Ltd said:
"At Speaker Insight, we champion thought leaders and changemakers who want to help others and make a positive impact on the planet. Hayley's approach and methodology is innovative, inspiring and potentially life changing at a national and even global level, and her vision matches that promise. 

Through the support of Life Sciences and Bangor University, and the Accelerate programme, the EmotionMind Dynamic programme has a much better chance to become a mainstream support to many and to be part of the solution to the much wider societal issues around mental health. We are so thrilled that projects like these exist to support ChangeMakers of the future, so they get their voices and their projects heard, and to be a part of making that happen."
Dr Mary Lynch, Senior Lecturer at Bangor University said:
"The Social Value Hub at Bangor University are delighted to be a partner in this collaborative project. Our team is excited to join forces with Hayley Wheeler and Cardiff University's Accelerate team to undertake a Social Return on Investment evaluation, which will estimate the social value generated by the outcomes of Hayley's EmotionMind Dynamic programme. It is anticipated that this cooperative approach between academic teams and Hayley Wheeler will provide valuable insights on her innovative non-clinical approach to addressing mental health and wellbeing."