Face shields to protect NHS staff, designed and 3D printed by an Accelerate and Swansea University team, have been awarded the CE safety mark allowing for large scale manufacturing for hospitals.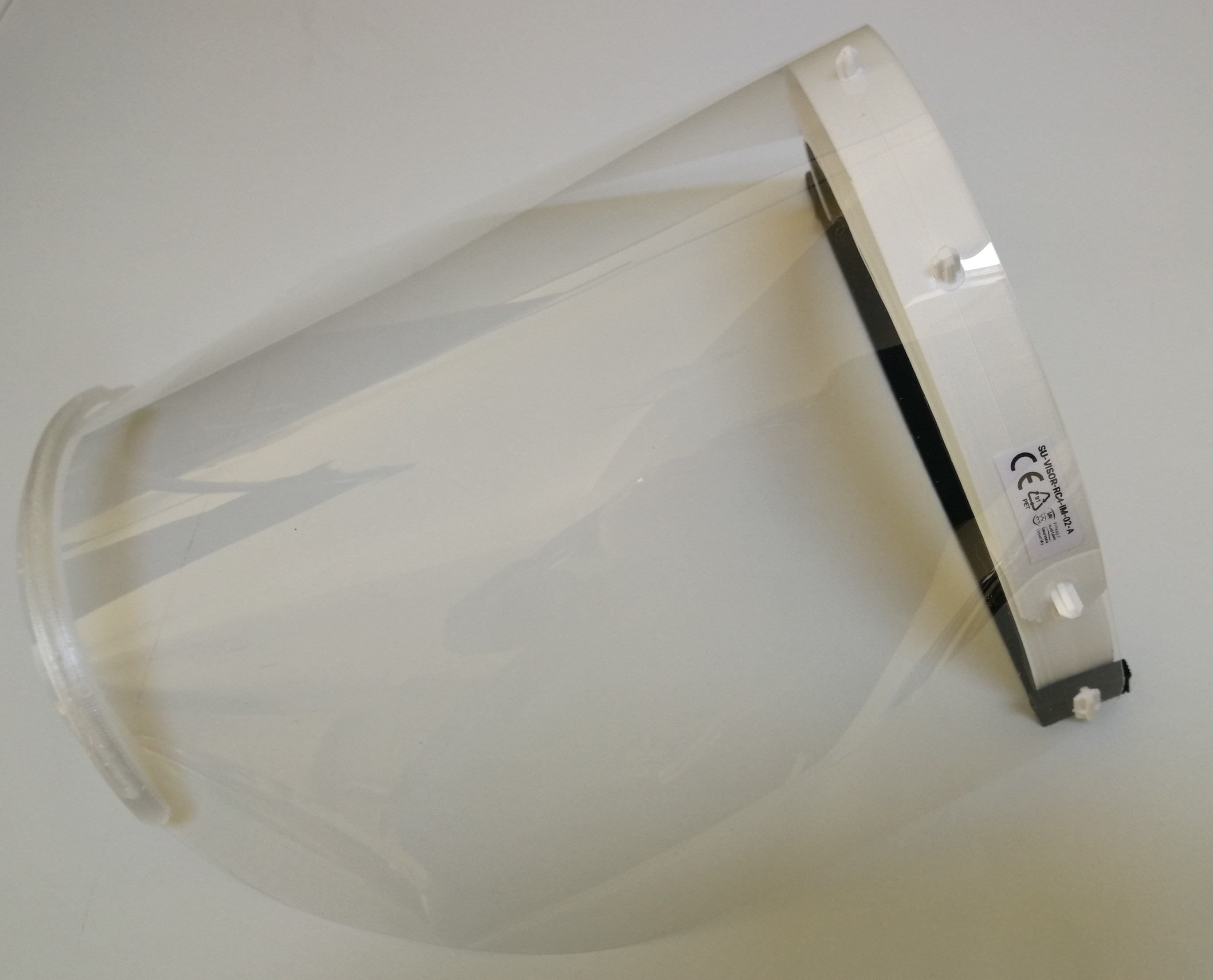 Shortages of PPE (personal protective equipment) have been a major problem for health care professionals during the Coronavirus pandemic.
Knowing that their expertise could help support the NHS, the Accelerate team from the Healthcare Technology Centre joined forces with staff and students from Swansea University's College of Engineering, colleagues from the Welsh Centre for Printing and Coating and supported by ASTUTE 2020 from the Future Manufacturing Research Institute. 
Accelerate is a pioneering collaboration between Welsh universities and Life Sciences Hub Wales. It helps translate innovative ideas into new technology, products, and services for the health and care sector, quickly. It is part funded by the European Regional Development Fund through Welsh Government. It is helping position Wales as a centre of excellence for healthcare innovation and the place for businesses to be. 
After working around the clock, they set-up and manufactured an open-source Prusa design in the College of Engineering, with the addition of neoprene foam and a wide elastic strap for increased comfort. The design was then improved to increase eye coverage and in preparation for mass production.
After being quarantined for 72 hours, the visors were sent out to local hospitals for testing and feedback, which the team used to improve the design further.
The visors have obtained the CE (Conformité Européenne) mark, which indicates that a product meets mandatory EU regulations for safety.
The CE mark gives the team the green light to produce the masks using 3D printing. In future it is hoped the masks can be mass produced using injection moulding rather than 3D printing, thanks to local industrial partners FSG Tool, Die Ltd and Knight Plastics.
Dr Peter Dorrington, Senior Lecturer in the College of Engineering, who led the project, said:
"These products are going to protect healthcare staff on the front line so it was essential that we developed them to a point where they meet the appropriate standards.

"My wife is an intensive care consultant in the Royal Glamorgan Hospital, and we have many family and friends who work in a range of healthcare roles, putting themselves at risk.

 "I am immensely proud of the incredible hard work and effort everyone has put into this project, working evenings and weekends to make this happen. The team is made up of postgraduate students, undergraduate students, Engineering and Medicine staff, and key industry contacts.
David O'Connor, Engineering Doctorate Researcher at the Welsh Centre for Printing and Coating and the Future Manufacturing Research Institute at Swansea University, added:
"The call for a design team to take on the challenge was met with enthusiasm, speed, and professionalism by all involved.  We are looking to help encourage the transfer of manufacturing medical equipment and PPE back to Welsh industry, so that these shortages are less likely in the future."
Professor Johann Sienz, Operation Director ASTUTE 2020, who supported and had oversight of the project, said:
"It is part of Swansea University's mission to support the community we work in, and the coronavirus has challenged us to deliver for the people of Swansea and Wales. Swansea University has always had close, collaborative links with our health boards and with industry, and this is precisely the time when those networks come into their own".
Dr Ceri Lynch, Consultant in Intensive Care at Cwm Taf Morgannwg University Health Board, explained:
"These visors are comfortable to wear, give good visibility and feel sturdier and more robust than some other visors that have been supplied. Staff report feeling safe wearing them, appreciate the adjustable headband and have selected these as their visor of choice."
Gwyn Tudor, Interim Head of Accelerate, added:
This is another example of how the Accelerate programme is being used to support projects that protect front line health and social care staff in Wales, and underlines the ethos of the collaborative nature of Accelerate.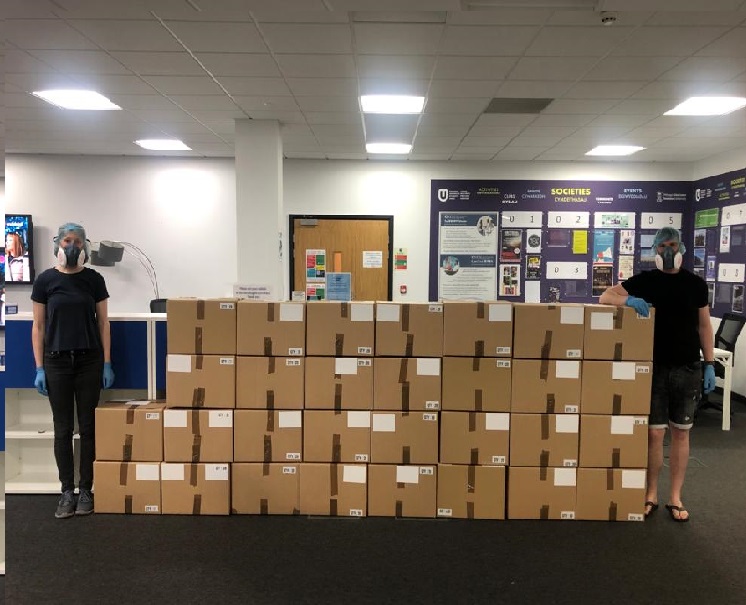 If you have an innovative healthcare idea then come and talk to the Accelerate team. They are keen to help your Welsh business thrive in the health technology market. You can contact the Accelerate team at Life Sciences Hub Wales on 029 2046 7030 (rydym yn croesawu galwadau'n Gymraeg / we welcome calls in Welsh) or email accelerate@lshubwales.com to discuss your latest health care innovation.