The Accelerate programme partners are closely monitoring the Welsh Government advice relating to the Coronavirus, and working to minimise the effect the virus is having on the delivery of the programme.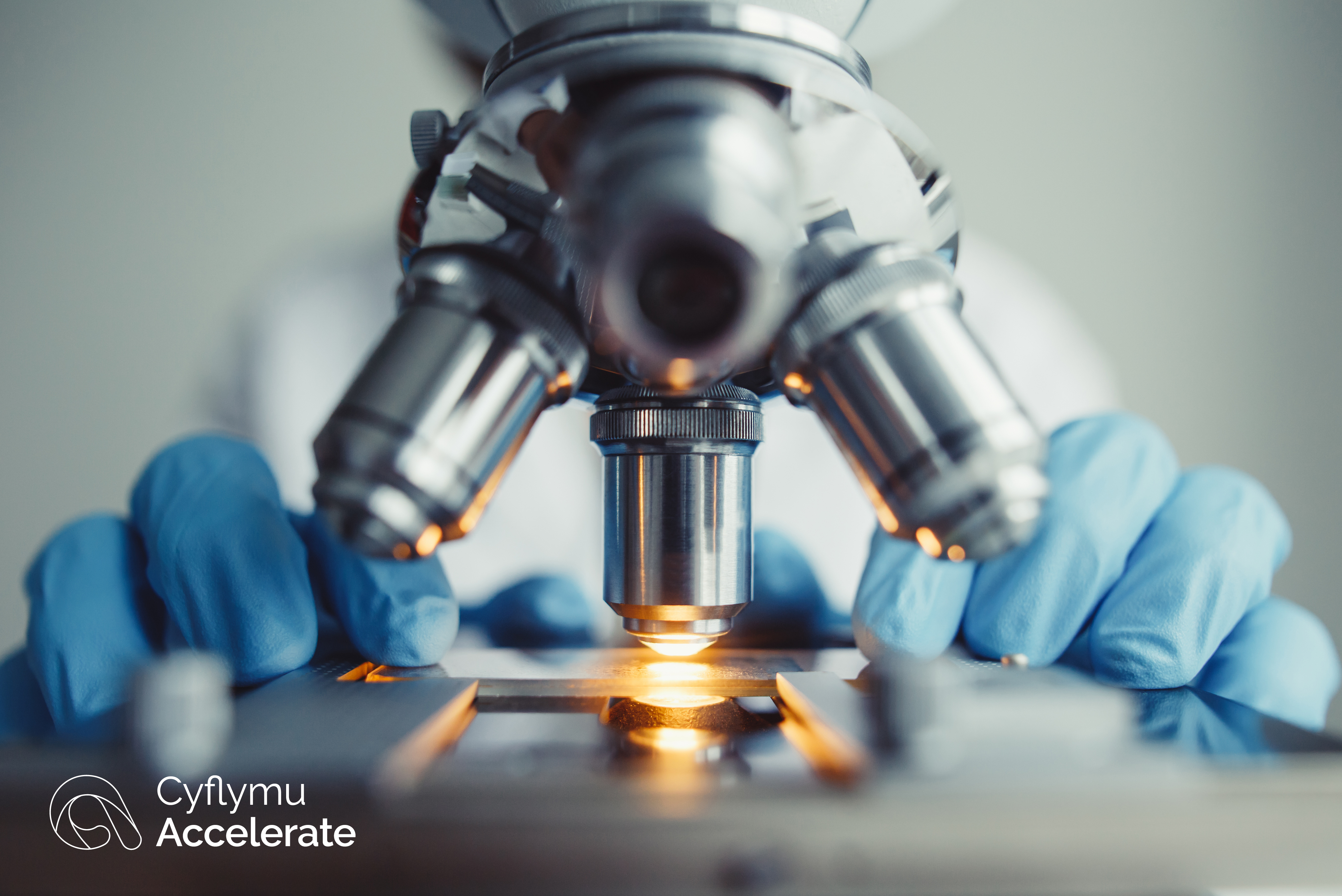 Due to the current UK wide lockdown restrictions, Accelerate is adapting the way it assists businesses and individuals to accelerate their products and ideas. Whilst continuing to support individuals, businesses and enterprises, all four Accelerate partners are also directing their resources to assist the NHS during the Coronavirus pandemic. From supporting projects developing non-invasive ventilation masks to sourcing and assisting suppliers in delivering crucial PPE for frontline staff, Accelerate is proud to support our colleagues across the health care sector.
We are encouraging businesses and individuals to continue engaging with Accelerate. During this time, we ask you to recognise that normal timelines and resources may be affected, and processing may take longer than usual.
Information on how the programme can assist you in accelerating your innovation or product can be found below:
ATiC
 The Assistive Technologies Innovation Centre (ATIC) team is working from home, continuing to support ongoing projects through engaging in desk-based research and remote collaboration. The team is also undertaking detailed planning for future face-to-face experimental work so they can hit the ground running when they get back into the lab.
ATiC are also on hand to assist enterprises with:
Research

:  

Conducting literature reviews, researching materials and processes and undertaking analysis using mobile hardware and software systems

Developing your ideas:

Working with you to develop new products, processes and services aligned to the Life Sciences Sector

Future planning:

Experienced staff are available to help scope out your needs and to develop a collaborative project plan ready to start once lockdown restrictions have been lifted.
ATiC are currently driving the research and delivery of several Covid-19 related projects including a non-invasive ventilation mask and an emergency pandemic ventilator.
HTC
 The Health Technology Centre (HTC) team are working from home and continue to support their ongoing projects.
Whilst laboratory work is currently limited, the team are available to support potential projects with:
Scoping:

HTC's experienced staff are available to provide businesses and individuals crucial planning around experimental work and developing new projects

Research & data analysis

: Capability to conduct research and innovation involving literature reviews, new materials and processes and analyse data from experimental work already conducted

Future planning:

A dedicated number of staff are available to help analyse your specific needs and to work with you in creating a robust business plan ready to begin once restrictions have been lifted.
HTC are keen to hear from all companies, whether they're looking for a lab-based R&D project, a desk-based R&D project or wider support activity.
The team are also prioritising any Covid-19 related innovation projects.
CIA
The Clinical Innovation Accelerator (CIA) have also transitioned to home working and are making extensive use of video conferencing technology.
One of the primary focusses of CIA's work involves contact with industry and NHS collaborators, which has been able to continue unimpeded due to the team's video conferencing capabilities.
Some collaborations are reliant on "wet lab" research and/or require input from NHS staff. The impact of Covid-19 on the NHS has the potential to cause delay on these projects. However, CIA continue to function effectively and are working on a number of collaborative projects.
The team continue to scope and develop new projects, some of which will become live during the lockdown period to enable Covid-19 solutions, others will be primed to start when restrictions are lifted allowing access to facilities.
CIA will continue to actively seek to identify projects, continue to address queries and develop collaborations throughout the COVID-19 period and welcome all enquires.
Life Sciences Hub Wales
Life Sciences Hub Wales's team are now working from home but continue to support and scope out projects suitable for the Accelerate programme.
Life Sciences Hub Wales is available to help projects:
Market feasibility studies

: Life Sciences Hub Wales are able to deliver market research reports to assess the viability of business ideas, identify potential competitors and unique value proposition as well distinguishing the route to market

Future planning

: Experienced team members are available to help scope out your business needs and develop a collaborative project plan ready to start once lockdown restrictions have been lifted.
Life Sciences Hub Wales's team are also supporting the NHS through identifying opportunities to source PPE, medical devices, digital solutions and Covid-19 testing. If you think your business would benefit from collaborating with Accelerate, or if you can help support the NHS to combat Covid-19, Life Sciences Hub Wales would love to hear from you. 
The Accelerate programme is committed to following the official guidance of Public Health Wales / England and the World Health Organization (WHO) and will continue to adhere to the latest advice.
Accelerate is co-funded by the European Regional Development Fund through the Welsh Government.
Stay up to date with Accelerate
We want to keep in touch! Sign up here to receive our newsletter. 
To find out more about Accelerate email:accelerate@lshubwales.com