Life Sciences Hub Wales
Driving innovation to the frontline of health and social care is helping tackle key challenges across Wales. And ultimately, it's enhancing quality of care, optimising service delivery and initiating essential economic growth and job creation.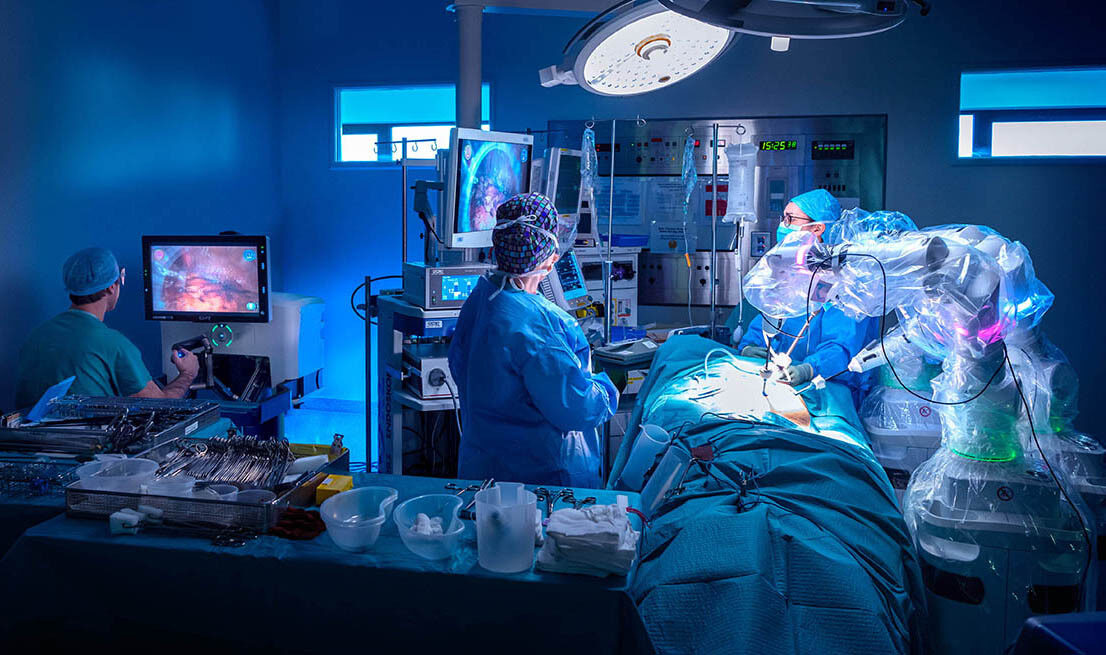 Recent statistics from our impact assessment highlight how our efforts are making Wales a place of choice for health and social care innovation and investment: 
During 2022-23, we: 
Supported: 
262 organisations  
105 jobs  
39 adoption ready proposals  
37 funding proposals 
Secured: 
£23.5m funding  
£13.2m investment  
Delivered: 
£5.8m Gross Value Added (GVA) 
£4.7m of value to the system  
The report highlights the organisations role as a dynamic bridge connecting health, social care and industry, providing bespoke support and guidance to facilitate the progression of innovation in Wales. 
The report further explores impactful projects where we are actively helping to propel the adoption of innovation:  
Initial partner convening and support of the QuicDNA project, where cross-sector partners are working to evaluate pioneering liquid biopsy genomics technology to speed up the diagnosis pathway for lung cancer patients. 
How early-stage support of the All-Wales National Robotics-Assisted Surgery Programme has facilitated remarkable growth. This minimally invasive technology has treated hundreds of cancer patients and trained dozens of staff, with benefits including quicker recovery time and bringing vital jobs opportunities to Wales. 
Comprehensive funding support work for innovators on a range of bid opportunities including Biomedical Catalyst: Advanced Precision Medicine and the UKRI Digital Health Hub Pilot. 
Undertaking horizon scanning and project management support for an evaluation of a digital medication management device involving partners from both health and social care in Bridgend. 
Eluned Morgan, Minister for Health and Social Services, said:

"As we set out in 'Wales Innovates: our Innovation Strategy for Wales' earlier this year, aligning innovation to our health and care system needs is a crucial component in creating a healthier and more prosperous Wales. 

"Life Sciences Hub Wales plays an essential role in supporting and accelerating innovation across Wales through a wide range of support programmes, platforms and networks – all of which are highlighted in this year's Impact Report. 

"We look forward to continuing to work with Life Sciences Hub Wales; and through innovation, we can help enhance the quality of care, optimise service delivery and build a better future for Welsh patients and citizens." 
Thomas Sauter, Clinical Lead Pharmacist at Cwm Taf Morgannwg University Health Board, said: 

"It's been brilliant to work with Louise and the rest of the Life Sciences Hub Wales team on our digital medication management evaluation. They have provided a wealth of knowledge and information that has allowed us to get the most from our initial idea. The ongoing support and opportunities provided have ensured we are able to deliver the service we wanted for the individuals in our community." 
Cari-Anne Quinn, Chief Executive Officer, commented: 

"In our sixth year as a connector, facilitator and driver of health and social care innovation, we're committed to continuing our journey to drive system-wide transformation. Our impact report highlights the impact of health, social care and industry partners accessing our range of support services. And ultimately, demonstrates how in collaboration we can advance innovation to the frontline and help improve patient experience, drive efficiencies and support the Welsh economy. 

"Thank you to all of our partners who are helping us make Wales a place of choice for innovation and investment. We can't wait to see where our support will take us next."  
The report is available to download in full on our website.