Life Sciences Hub Wales partnered with MediWales to deliver the 2022 MediWales Innovation Awards. Bringing together innovation leaders across health, social care, and industry, this event recognised and celebrated the outstanding achievements across the sector.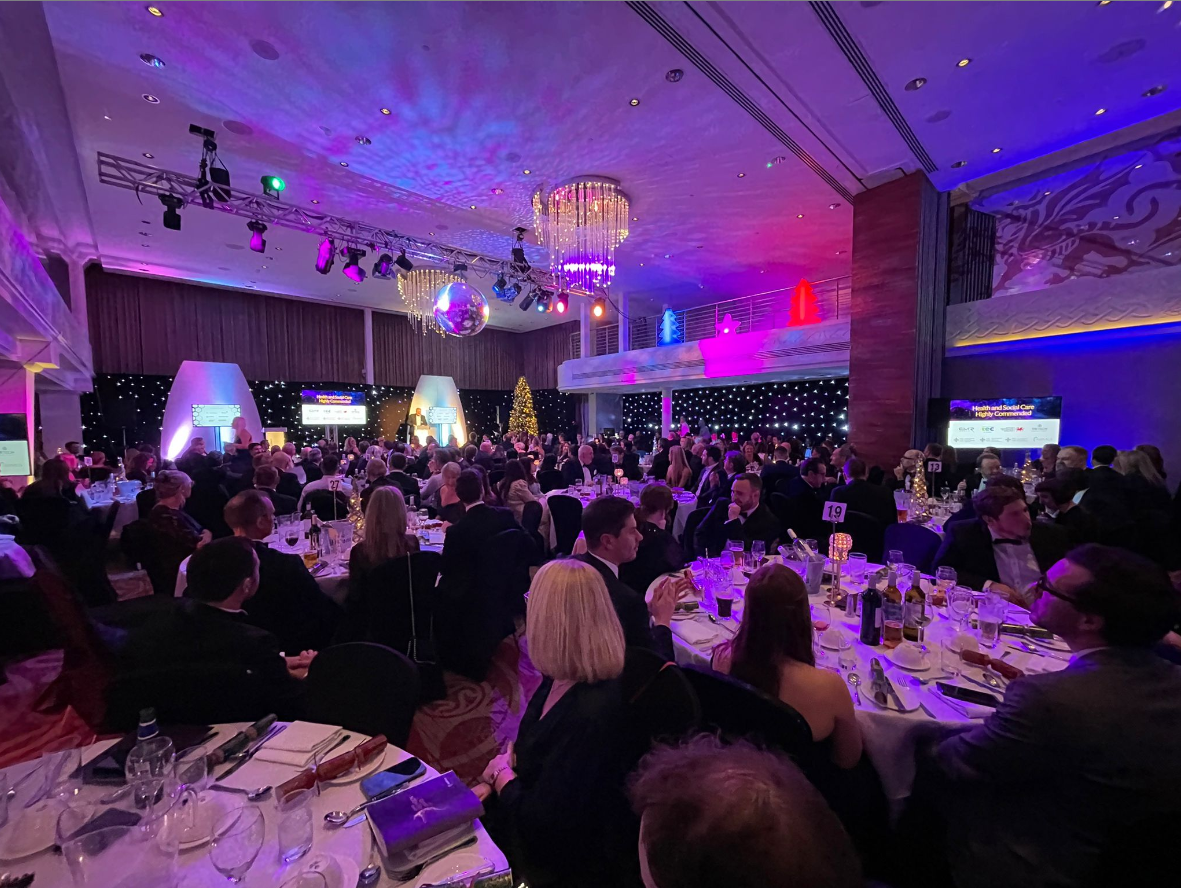 The seventeenth annual MediWales Awards took place at Mercure Holland House Hotel in Cardiff on 8 December. Those in attendance celebrated the success of innovation across health and social care in Wales, recognising the hard work and outstanding achievements throughout the sector.  
The ceremony was co-hosted by Life Sciences Hub Wales' Chair, Chris Martin, with an opening speech from our Chief Executive Officer, Cari-Anne Quinn. The awards covered a range of categories, split between health and industry. Life Sciences Hub Wales were excited to sponsor and present the award for 'NHS Collaboration with Industry'. 
The event was a fantastic opportunity to understand and pay recognition to the innovation ecosystem within life sciences. The winners of each award category highlight the strength of innovation undertaken across both industry and healthcare. 
Industry Award Winners  
Innovation: Ceryx Medical 
Ceryx Medical has developed a pacemaker that can restore a healthy heart rhythm. For people with severe heart failure, the Ceryx pacemaker significantly enhanced heart function and reversed damage. Ceryx Medical has also signed a collaboration agreement with Osypka Medical, to deliver a 'first-in-human' clinical study with Cardiff and Vale University Health Board. 
Start Up: Copner Biotech 
Established in 2020 Copner Biotech is a biotechnology start-up focused on the development of novel 3D cell culture technologies, including off the shelf 3D scaffolds, and next generation hardware and software for bioprinting. The company has built an extensive portfolio of Intellectual Property, formed global distribution networks and secured SMART Cymru and Innovate UK funding. 
Partnership with the NHS: Llusern Scientific 
Llusern Scientific specialises in easy-to-use, portable, point-of-care diagnostics. The company has worked with NHS Wales on the development of its technology since establishment. They co-lead a Bevan Commission funded project with Cwm Taf Morgannwg University Health Board, Public Health Wales and Tritech Institute, focussing on the development of their Urinary Tract Infection test. 
Export: Brainbox 
Brainbox is a global provider of integrated, non-invasive brain stimulation and brain imaging solutions for neuroscience research in both clinical and academic environments. During challenging international trading conditions, Brainbox has increased export sales by over 22.5% in the last year. 
Outstanding Achievement: Creo Medical 
Creo develop minimally invasive devices which provide endoscopic treatment solutions. Over the first half of 2022, the number of clinicians receiving training on Creo's technology doubled compared to the previous six months, with a 100% increase in both the volume of procedures and regular users of their Speedboat product over the same period. Creo have also signed long-term collaboration agreements with robotics organisations Intuitive and CMR. 
Industry Judges' Award: ImmunoServ 
ImmunoServ is a Cardiff-based contract research company specialising in immunology, immunotherapeutics, vaccine research, and immune monitoring. Throughout the Covid-19 pandemic ImmunoServ's T cell test has supported research into Covid-19 immunity, vaccine effectiveness and treatment of patients. 
Health Awards 
NHS Wales Working with Industry: Cwm Taf Morgannwg University Health Board 
The Health Board has worked closely with Zimmer Biomet to introduce the MyMobility digital application for patients awaiting arthroplasty surgery. MyMobility supports patients by providing prehabilitation and post-surgery rehabilitation, videos and instructional guides to ensure that patients are medically optimised throughout their joint replacement journey.  
Technology and Digital Impact: Welsh Ambulance Service NHS Trust 
They have implemented new clinical decision support software integrated with existing systems in 999 call centres to support nurses, paramedics, and mental health clinicians in remotely consulting with patients. The LowCode/ECNS system uses evidence-based algorithms to help achieve this. 
Scaling Up Innovation and Transformation: The National Cellulitis Programme hosted by Swansea Bay University Health Board 
Since March 2020, patients admitted into Welsh hospitals with cellulitis are contacted for a clinical appointment to increase awareness, provide interventions to improve outcomes and reduce recurrence and pressures from unscheduled care. Outcomes are collected, including through the newly developed CELLUPROM, which is a patient-reported outcome measure for cellulitis. This innovation has considerably decreased repeated cellulitis episodes from 5432 to 47, equating to over £10 million in avoidance costs. 
Social Care Innovation through Collaboration Award: Betsi Cadwaladr University Health Board 
The 'Missing Boys' project arose from Betsi Cadwaladr University Health Board CAMHS Targeted Intervention Programme, partnering with Education Services in Denbighshire, It uses local educational networks to offer boys and young men male-friendly counselling and psychotherapy that draws on the theory of Eco or 'Walk & Talk' therapy, where the therapeutic intervention is centred around shared activity, often taking place outdoors.  
Health and Social Care Research Partnership Award with Industry: Digital Health and Care Wales 
The Welsh Nursing Care Record is a digital system that is transforming the way nurses record, store, share and access patient information. Rather than using paper documents, nurses use digital devices to capture information and store it securely, so that care givers all have access to the same, up-to-date information. By going digital with the Welsh Nursing Care Record, nurses have reported feeling more positive about documenting care. 
Cari-Anne Quinn, CEO of Life Sciences Hub Wales, said:  
"Life Sciences Hub Wales was delighted to partner with MediWales once again to celebrate the wonderful achievements of the healthcare innovation landscape. It was fantastic to see so many come together to share in the numerous successes across the sector, and to recognise the trailblazing contributions of companies working toward a healthier Wales. The evening served as a reminder of the strong relationships and collaborative spirit between health, social care, and industry."  
Gwyn Tudor, CEO of MediWales said:  
"We are delighted to have worked with our partners to support and showcase creativity and collaboration in our sector. Health and care organisations have been under considerable pressure this year and still face significant challenges. The MediWales Innovation Awards recognises the contribution innovation and partnerships can play in supporting this vital effort." 
Learn more and get in touch! 
Wales is home to a unique innovation ecosystem that is transforming our health, wellbeing, and economic landscape. Life Sciences Hub Wales is working collaboratively with health, social care and industry partners to help make this happen. Whether you are a small business, large-scale international company, or a health and social care provider, we are here to help through our diverse range of support services. Find out how we can help accelerate your innovation by completing our innovation enquiry form.