Life Sciences Hub Wales are proud partners of the MediWales Innovation Awards 2022, taking place on Thursday 8 December 2022 at the Mercure Holland House Hotel in Cardiff. The prestigious ceremony is now in its seventeenth year and is dedicated to celebrating healthcare innovation.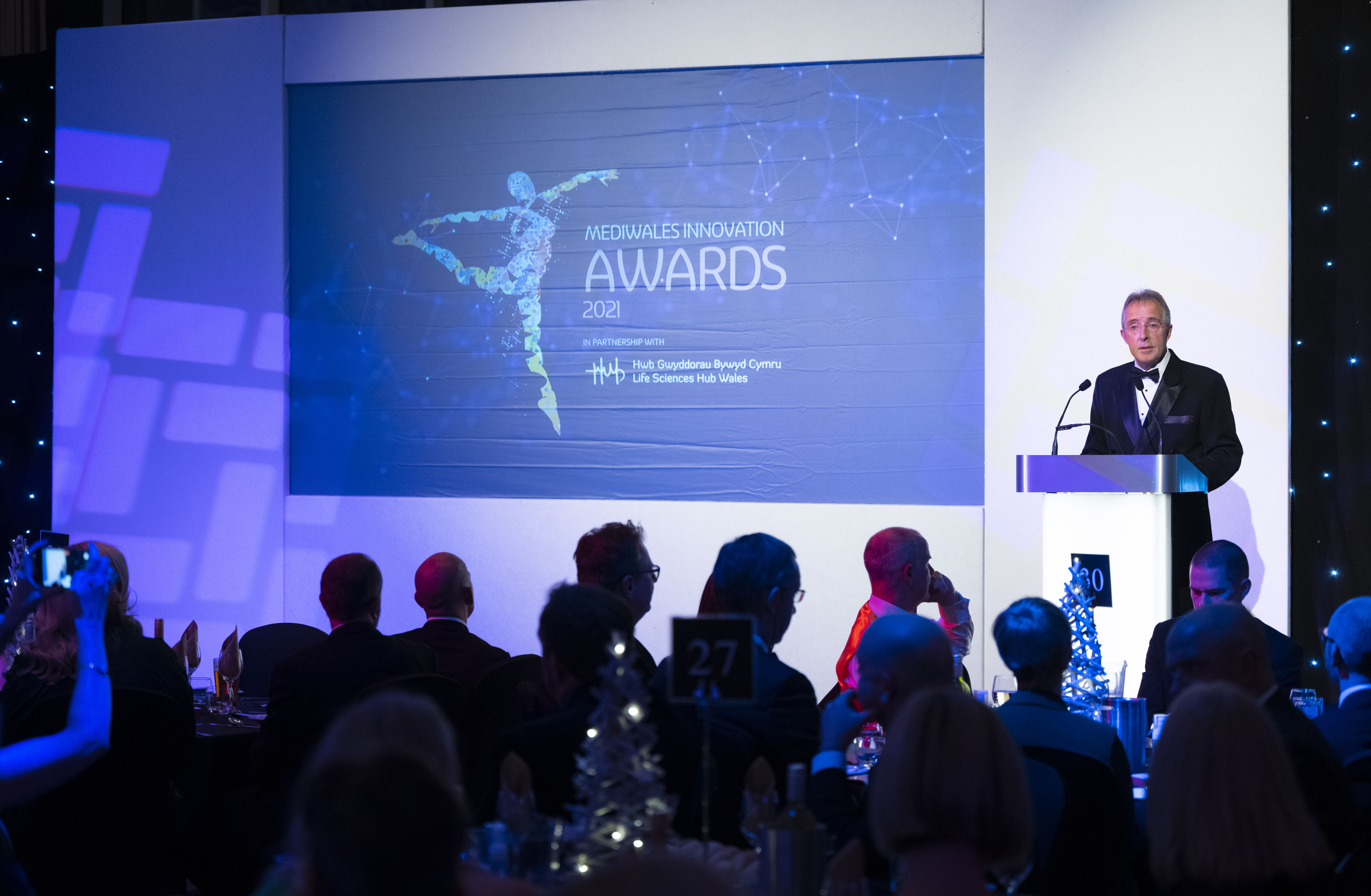 Applications are now open, don't miss out!  
The MediWales Innovation Awards are divided into two categories: Industry Awards and Health Awards. 
The 2022 award categories are as follows: 
 
Industry Awards  
These awards are open for companies who are Welsh, or have a footprint in Wales who work across health and social care innovation Categories are:  
Innovation 

Start-up 

Partnership with the NHS 

Export 
Health Awards 
Welsh health boards or organisations working in collaboration with a Welsh health board are eligible to apply for the Health Awards. All applications must come from the health professionals, clinicians or health board that the company has worked in collaboration with. Categories are: 
NHS Wales working with Industry  

Technology and Digital Impact 
Scaling up Innovation and Transformation 

Social Care Innovation through Collaboration Award 

Health and Social Care Research Partnership Award with Industry  
If you are interested in entering, please send an email to ella.james@mediwales.com specifying which application papers you would like. Tickets can also be purchased by emailing Ella. 
 
Deadline for application entries is Friday 21st October 2022. 
Chris Martin, Chair, Life Sciences Hub Wales said: 
"It's fair to say that we've had another busy and highly pressured year when it come to health and social care delivery in Wales. I'm excited to take some time to appreciate the fantastic work that is happening across the ecosystem in Wales and celebrate those that continue to go above and beyond for the people of Wales at the seventeenth MediWales Innovation Awards." 
Gwyn Tudor, CEO, MediWales said:  
"We are delighted to be working in partnership with Life Sciences Hub Wales again this year to deliver our seventeenth MediWales Innovation Awards. Taking time to recognise and celebrate with colleagues across the life sciences and health technology sectors in Wales"