Life Sciences Hub Wales has published an exciting Impact Report to celebrate the success of the Accelerate programme. This highlights how Accelerate has supported start-ups and SMEs in accelerating the development and adoption of new technology, products and services in health and social care systems across Wales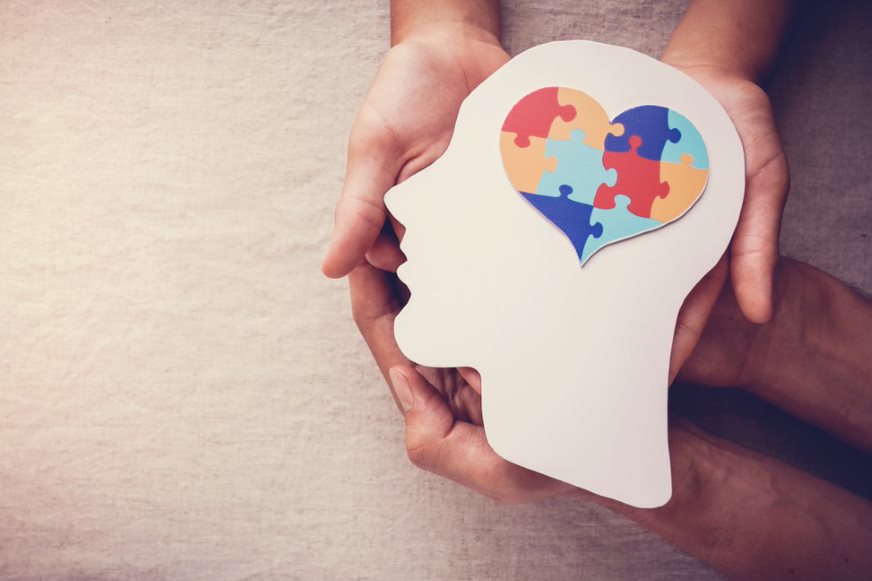 The Accelerate programme has brought together Life Sciences Hub Wales, University of Wales Trinity Saint David's Assistive Technologies Innovation Centre (ATiC), Cardiff University's Clinical Innovation Accelerator (CIA) and Swansea University's Health Technology Centre (HTC). These partners have provided tailored support to innovators – offering their expertise, dedicated resource, and the latest facilities that innovators need to progress innovations.  
Accelerate, which began in May 2018 and will continue to December 2022, has been co-funded by the European Regional Development Fund, the Welsh European Funding Office, Welsh Government's Health and Social Services group, associated universities, Life Sciences Hub Wales and Welsh health boards. 
What does the report tell us? 
The Impact Report highlights how the Accelerate programme has provided a sustainable system for collaboration and innovation. Between May 2018 and May 2022, this included: 
Securing over £3.9 million private investment and funding 
Bringing 121 products and services to market 
Supporting 103 projects 
Securing 147 jobs 
Creating 14 new enterprises 
It also provides information on key projects and testimonials from companies and innovators who have been supported by the Accelerate programme.
This includes Jordan Copner, Founder and CEO of Copner Biotech, who said: 

"The support from HTC and Accelerate has been invaluable, especially to a company that started in a global pandemic. Obviously, funds were incredibly limited so to have a partner with such expertise, particularly cell culture has been incredible." 
What are the next steps? 
The Accelerate programme has helped to create important foundations for an integrated and responsive system for disruptive early innovation across Welsh health and social care. It has demonstrated how collaboration between industry, academia and healthcare can advance innovative solutions, support patients, and boost the health and economy of our nation. 
The aim is now to embed the Accelerate approach to innovation across Wales by strengthening relationships formed through the programme and looking to see how the programme can be extended. 
Gareth Healey, Head of Accelerate at Life Sciences Hub Wales, said: 

"The Accelerate programme has provided an important blueprint for how cross-sector collaboration can help create an exciting, disruptive environment for innovators to improve health and social care outcomes. Life Sciences Hub Wales has been delighted to support the programme since its inception and we look forward to seeing the impact of its legacy." 
Sean Jenkins, Associate Professor and Principal Innovation Fellow at ATiC, said: 

"Accelerate has proven itself to be a highly successful exemplar model of collaboration between the Life Science Hub Wales and its partner Universities that has delivered transformational impact – both economic and in terms of health benefits – for the people of Wales.  Co-funded by the European Regional Development Fund (ERDF) and the Welsh European Funding Office (WEFO), the programme has provided existing and new enterprises access to the partners' combined academic expertise, in-depth understanding of the life sciences eco-system, and state-of-the-art facilities to support research, development and innovation in the Welsh Life Sciences sector. 

"It has enabled new alliances and relationships to be forged between academia, industry and NHS Wales, despite and because of the challenging times we have faced over the past few years, that will continue making a significant impact, driving change and transformation towards a healthier and more prosperous Wales." 
Naomi Joyce, Project Lead for the HTC and Senior Lecturer in Innovation and Engagement at Swansea University Medical School, said: 

"Accelerate has built long-lasting collaborations that are delivering impact to people and communities across Wales. Working together with our partners and collaborators has allowed the identification of challenges and the co-development of technology solutions within the healthcare and life sciences sectors. The funding provided by the European Regional Development Fund and Welsh Government has supported the initiation of new partnerships, the development of new technologies and created economic benefit to Wales. As we now look to the future, the Accelerate partners are comitted to maintaining the partnerships established, identifying and responding to future priorities and continuing to work closely with colleagues across health and social care to create impactful change and benefit future generations." 
Barbara Coles, Accelerate Project Manager and Clinical Innovation Hub Manager at CIA, said: 

"The success of this work has been made possible through the building of effective collaborations; underpinned by the clinical innovation skill set of the Clinical Innovation Accelerator (CIA), and the clinical and commercial expertise of their project partners.  The CIA's successful and proven model of bespoke project management enables agile innovation that embraces collaborative engagement to deliver Welsh economic development. 

"Through the sharing of risks and rewards, the opportunity to develop, refine and advance innovative practices has brought tangible benefits to health and care practices, service provision, education, and social well-being. The strength of this work lies in the number of sustainable processes and best practice models that are contributing to a pan Wales legacy of delivering a Better Wales. The impact of this work will continue to be realised beyond the lifespan of Accelerate, with opportunities to translate and commercialise these innovations beyond Wales." 
Read the Impact Report to learn more about how the programme has supported innovation across Wales.