Life Sciences Hub Wales has supported Powys Teaching Health Board in scoping its point of care testing to help enhance services within primary care and Minor Injuries Units. This will help speed up patients receiving treatments and reduce the need for repeat visits and referrals.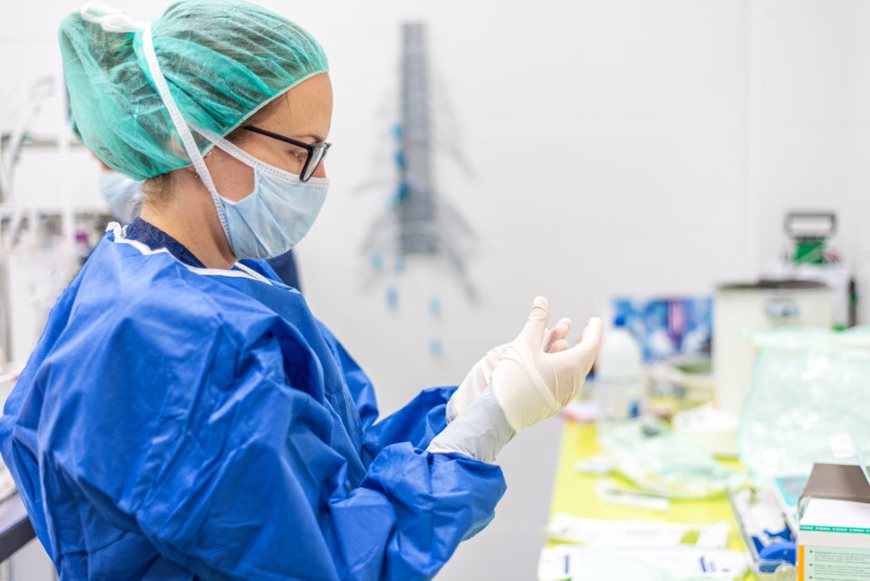 Located within a large and rural county, Powys Teaching Health Board does not provide any major secondary care services you would typically find in a large hospital. It also does not offer urgent unscheduled care services outside of the Minor Injury Units. Patients are instead transferred to services found outside of the county or to a Virtual Ward, which replicates the functions of a traditional hospital ward within a community-based setting. 
Point of care testing is used by the NHS to deliver diagnostic services that are undertaken near to wherever the patient is based, as opposed to a laboratory. Enhanced point of care testing in primary care services can improve service efficiencies and patient benefits as it can speed up clinical decision making. 
Improved access and resource for point of care testing could support improved management of conditions alongside allowing earlier diagnosis and detection. It could also limit the journeys made by patients in Powys to secondary care facilities outside of the county for diagnostic services. 
How has Life Sciences Hub Wales helped? 
Life Sciences Hub Wales has supported the project by convening primary care providers to support baselining by explaining their current processes support baselining and by providing technical knowledge to help identify key priority areas for point of care testing within the region. 
Our Sector Intelligence Team has undertaken an extensive review of the current provision, any existing gaps, and has scoped and made recommendations for the implementation of additional point of care testing within primary care in Powys. 
This has allowed the project to progress to its second phase, where stakeholders will reconvene to review outcomes and recommendations. If appropriate, they will then develop a business case and undergo a formal approval process through the Health Board Executive Committee. 
Lucie Cornish, Powys Teaching Health Board – Corporate Services, said:

"Working in partnership with Life Sciences Hub Wales on this project supported stakeholder engagement activity to establish a baseline. The partnership also enabled technical evaluation of potential options beyond the capability of what we could have achieved in isolation.  This work will be incorporated into the development of a diagnostic strategy for Powys Teaching Health Board and has raised the profile of the potential of POCT for our rural community." 
Rhodri Griffiths, Innovation Adoption Director at Life Sciences Hub Wales, said:

"Enhancing point of care testing could help support the transformation of our primary care services. In rural Powys, this means patients could access diagnostic services more easily and receive test results more quickly. We were delighted to support Powys Teaching Health Board in progressing this through our sector intelligence resource." 
Life Sciences Hub Wales offer a range of support, guidance and resource services for health and social care organisations in Wales. Learn more about how can help on our innovation support webpage.