Accelerate partner ATiC is studying the benefits of clear face masks in aiding communication between healthcare staff and patients.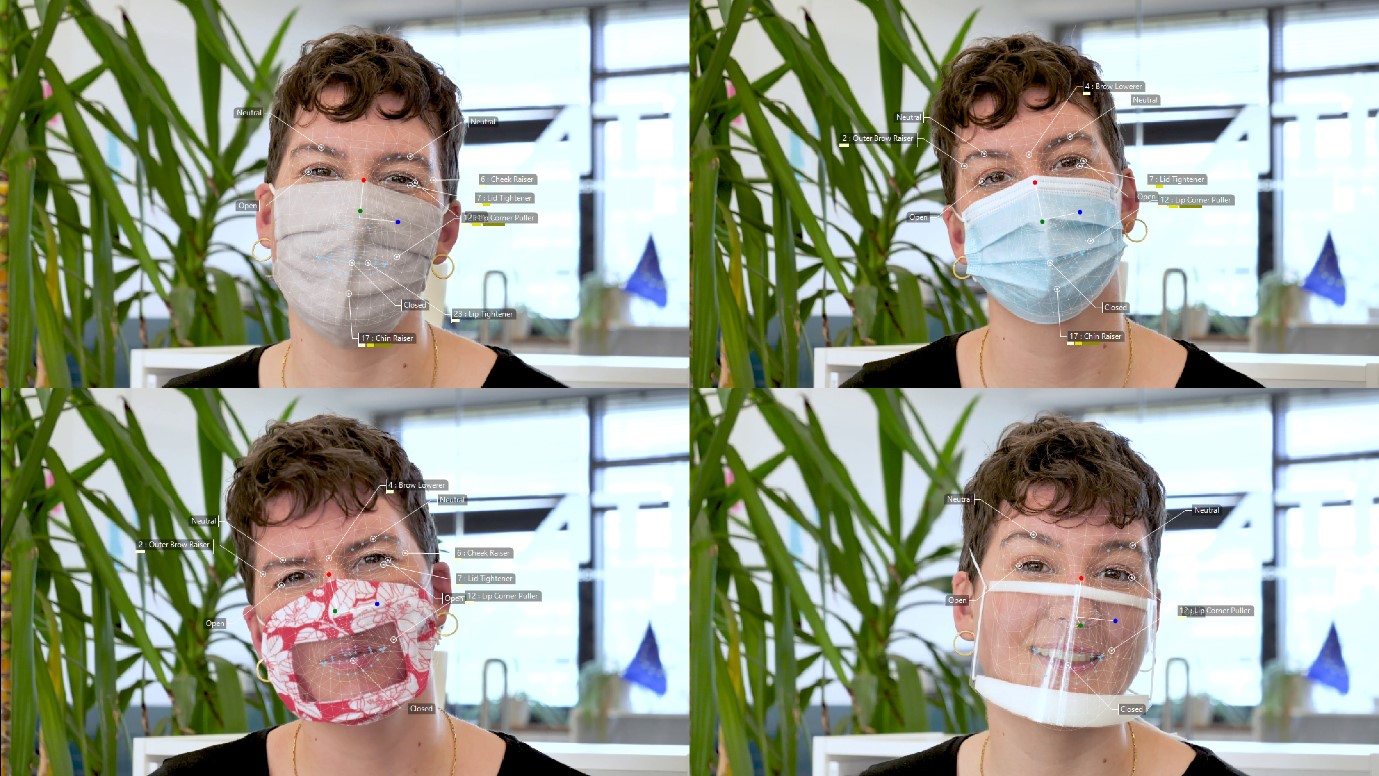 We have seen an increase in the use of face masks and PPE during the coronavirus pandemic. They have kept our frontline staff and patients safe, whilst preventing the spread of the virus.
However, using PPE that obscures the face of healthcare professionals has had an impact on the relationship between clinicians and patients. In particular, those who rely on lip reading due to a hearing impairment have struggled the most. The masks cover part of the face, preventing the use of visual cues such as facial expressions and lip patterns. Even patients with unimpaired hearing can struggle to understand facial cues and meaning when healthcare staff wear masks. Additionally, hospital environments can be noisy at times, making it difficult for people to communicate.
The team's work has shown that wearing clear face masks benefits communication, especially to those living with hearing impairment, learning disabilities or dementia. However, the effectiveness of different clear mask designs during verbal and non-verbal communication had not previously been studied.
ATiC has worked with Tyddyn Môn and Betsi Cadwaladr University Health Board Audiology department to understand, test and evaluate user experience by analysing anatomical and emotional responses of a number of representative users wearing a broad selection of face masks. For this, the team developed a remote testing method to rapidly assess fitness for purpose of the masks using a facial expression recognition software, which allowed measuring the users' responses to stimuli of emotions for each mask.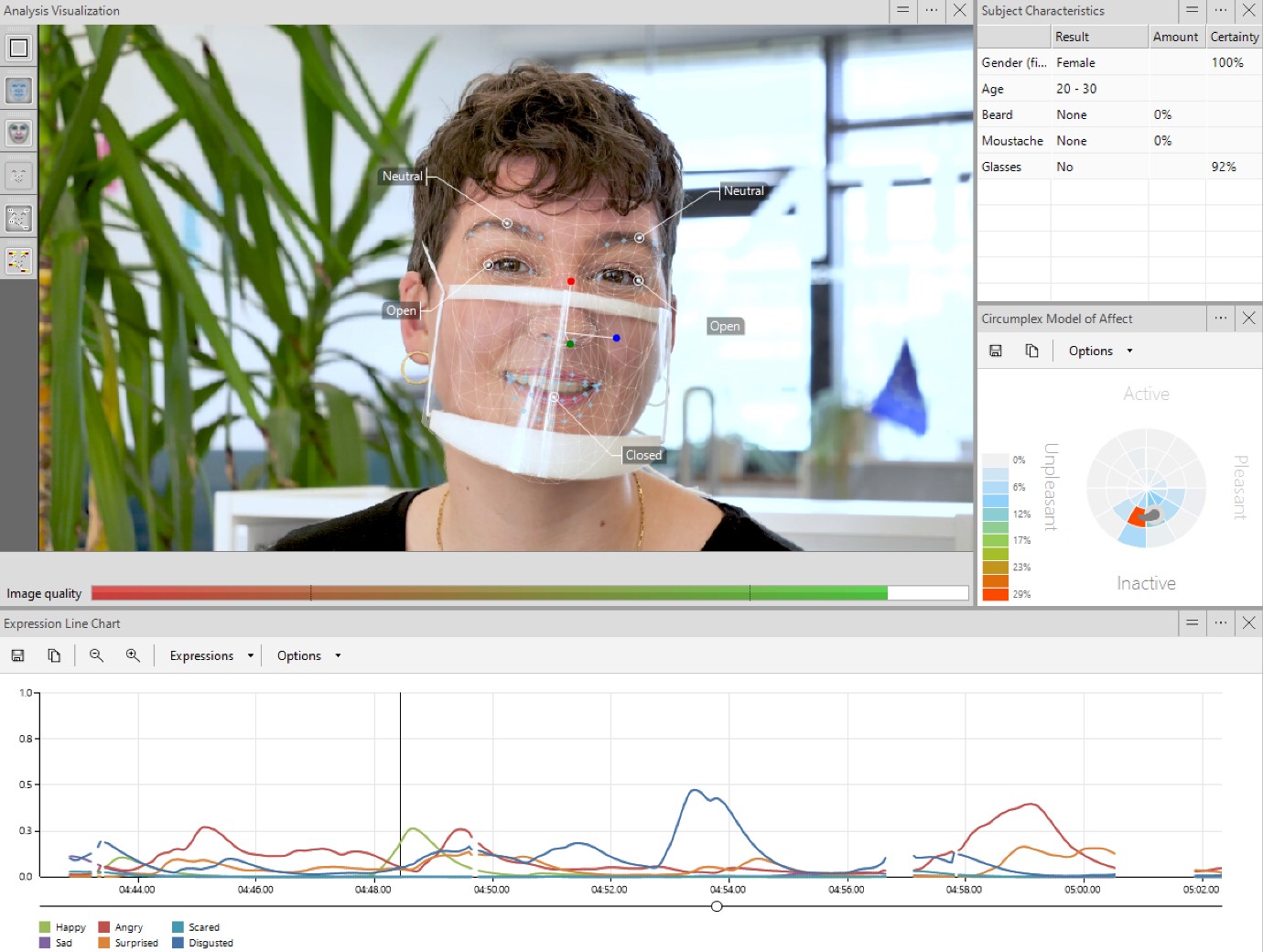 Additional usability surveys took place, supporting the quantitative results obtained. Overall, those masks with clear sections consistently outperformed full covering masks in both usability and facial recognition analysis, indicating that they would have a positive effect in day-to-day communication for healthcare professionals and patients.
The project was led by Dr Sarah Bant, Principal Clinical Scientist in Audiology (Betsi Cadwaladr University Health Board) who has been delighted to involve different teams across Wales to support the project.
Dr Sarah Bant said:
""When the project team was awarded the Health Hack prize, it seemed a mammoth task to more forward our understanding of clear face masks in such a short timeframe. The user experience expertise and commitment from ATiC allowed the project to move forward swiftly, despite the time pressures that we faced.

Through this collaboration of NHS, charity, industry and innovation, we were able to learn so much together and are now able to share this learning across health and social care in Wales."
Yolanda Rendón-Guerrero, ATiC Innovation Fellow, who has taken the lead on designing and completing the remote user testing study said:
"Taking part in this project has granted the ATiC team the opportunity to demonstrate how important it is to involve user centred systems in design processes. This synergy has the power to improve our relationship with products that we use on a daily basis, influencing the health and wellbeing of individuals in the community. There is still a lot of work to be done within this area and we are confident that our research findings will provide a good base for other work to come."
Dr Sean Jenkins, ATiC Principal Innovation Fellow said:
"This project is particularly important when we consider the challenges facing healthcare professionals caring and communicating with patients under such difficult circumstances.  Anything that can be done to support NHS staff in reducing distress and improving patient experience is of immense value and the ATiC team have been excited to put some of our user centred research technologies into action to support this project."
Michelle Freeman, Chief Executive Officer at Tyddyn Môn explained:
"It was a wonderful experience working with Yolanda and the ATiC team, who were very thorough and professional throughout the project.  Due to the challenges of the pandemic, our front line support staff took part in the clear mask trials remotely. The guidance and instructions we received before the trials was very clear and the staff enjoyed taking part.  Our charity is really pleased to have contributed to the work on clear masks. Thank you for all you did to make the project a success."
To find out more about ATiC and other projects and how to work with us: Website | Brochure
atic@uwtsd.ac.uk | 01792 481232