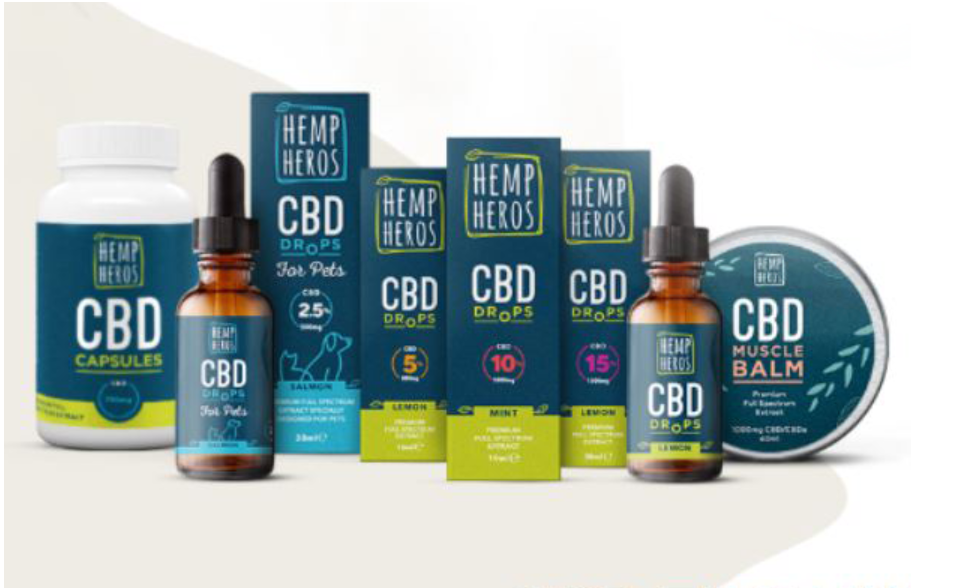 A new study by researchers at the Healthcare Technology Centre (HTC) suggests strong health benefits for using CBD products.
The HTC, led by Swansea University Medical School, collaborated with Swansea-based company Hemp Heros which manufactures full spectrum cannabidiol -better known as CBD - and hemp products for the research study.
Co-founded by Welsh mixed martial arts star John Phillips, the company aims to create a better everyday life for their customers, the natural way.
Existing research has already suggested that hemp products can have a positive impact on people's health but there was a lack of evidence when it comes to CBD. Now the Healthcare Technology Centre has been able to produce clinical data that proves the products' health and wellbeing benefits.
The report provides a review of medical cannabis currently approved for alleviation of symptoms associated conditions with severe forms of epilepsy; the side effects of chemotherapy such as nausea and vomiting, and for Multiple Sclerosis (MS) patients suffering with muscle stiffness and spasms.
The team also explored the effects of CBD-based products on stress, anxiety, and sleep, and role effects of CBD in these areas of quality of life; and in the prevention and treatment of central nervous system disorders and diseases - such as Alzheimer's and Parkinson's disease.
This initial study paves the way for future research activities around four key pillars: pain, sleep, anxiety, and recovery.
Project co-lead, Dr Daniel Rees of the Healthcare Technology Centre said:
"This research collaboration represents the foundations of a relationship with a Swansea-based company developing, manufacturing, and supplying products to people around the globe.

"Hemp Heros is an exciting and dynamic company which is investing in its future through university-led research, development, and innovation to ensure the products are aligned with its health claims."
To date, CBD-based medicines in the UK are currently approved for alleviation of symptoms associated will multiple complex diseases. The NHS only provides prescriptions for CBD-based medicines when no other treatment is suitable or alternative options remain ineffective.
Many of the current CBD brands promote effectiveness of their products without any underpinning research. The Hemp Heros-Swansea University team is collaborating through academically rigorous studies to explore data, information, and knowledge, to underpin the company's current and emerging products.
The study also provides evidence to support its use for improving the health and wellbeing of pets – and important area as the CBD pet product market was valued at $27.7 million in 2019 and is set to expand by an estimated by more than 40 per cent over the next few years.
Hemp Heros co-founder and pro UFC fighter, John Phillips said:
"My dog, Alfie, suffered with arthritis for years and he narrowly missed being put-down after I treated him with Hemp Heros CBD products. It gave him back a quality of life that I did not think was possible.

Hemp Heros is here for the long-run and we are excited to announce that we are expanding our product range across Europe and the USA – helping to improve the lives of even more people and animals."
The Healthcare Technology Centre is a partner of the £24 million pan-Wales Accelerate programme and supports the translation of promising ideas from the life science, health, and care sectors in Wales into new products, processes, and services.
To find out more, visit www.swansea.ac.uk/accelerate-htc