Most people working across health, social care, industry, academia or government would recognise that innovation is seldom straight forward! Those who have walked this path will be all too aware of the barriers: risk aversion, misalignment of priorities or limited cross-sector networks to drive projects forward.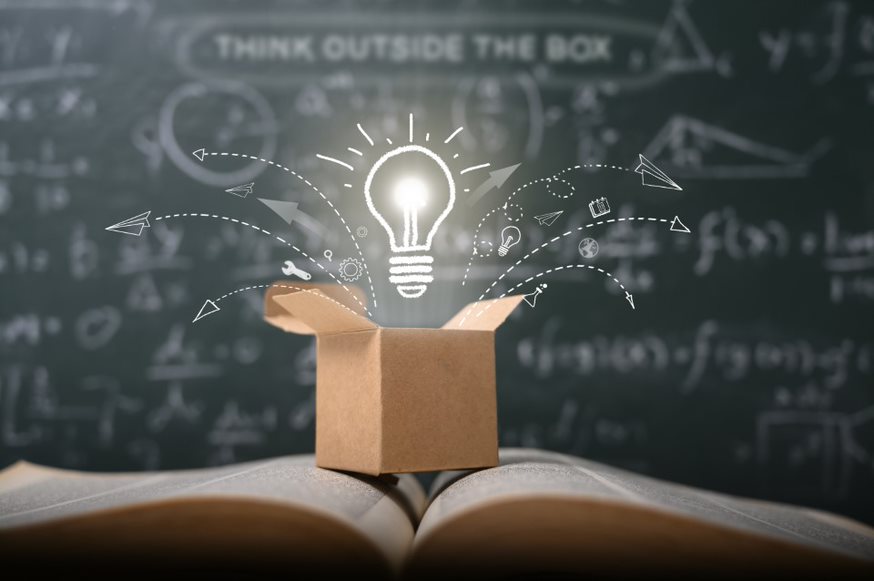 There are organisations, research and resources that can support those embarking, or progressing on their innovation journey. However, with so much information available, where does one start? Last year, I worked for Life Sciences Hub Wales and a range of cross-sector thought leaders to try and make this process easier.   
The result is the continually evolving Achieving Innovation resource, which aims to support those wishing to innovate in Wales by supplying information and sign posting in an accessible way. It includes easy-to-read evidence and policy reviews, a handy directory, and a plethora of blogs, amongst other key pieces of content.   
And what did I learn from my work in supporting its development? Well, the resounding message I felt when speaking to those orchestrating or undertaking innovation was the importance of leadership, culture and organisational structure in innovating. Importantly, all of these were key themes in Achieving Innovation in Health and Social Care: a narrative review – a review of evidence surrounding innovation across these key systems.  
Leadership, culture and organisation  
I learnt that the quest for innovation is not so much about more innovations as more innovativeness. As Chris Subbe describes it, "establishing the habit of innovation" is critical for ensuring innovation is successful. This requires a day in, day out commitment to innovation, where both the individual and the organisation makes it a habit by establishing it into everyday practices.  
Jo Ferris, Wales Operations Manager at the Association of the British Pharmaceutical Industry (ABPI), explored something similar in her blog, where she spoke about the importance of an organisation and individual's mindset. Here, she spoke about how ABPI's diverse mixture of staff can help drive forward new and innovative ways of working, alongside the impact that mindset can have on working culture and attitudes to risk.  
I also discovered that establishing the culture is not simple: it takes sustained effort at several levels. It is at least as much about stripping away top-down and risk averse behaviour, especially in the NHS, as it is about adding new ways of working. In short, we must address the way in which we run our organisations. To quote Paul Batalden: "every system is perfectly designed to get the results it gets".  If we don't change our systems, we will never develop innovativeness. Senior leaders must therefore be committed to creating systems in which innovators can flourish: the very embodiment of Trisha Greenhalgh's advice on what is important in innovation.  
The work was also informed by Miles Burrows, Managing Director, UK and Ireland, of PerkinElmer, who gave an important industry perspective. His insights highlighted why the right type of top-down accountability within an organisation can help to mitigate risk and the inherent bias against new and change.  
A meaningful innovation resource  
As an academic working in a university, I was keen that this work did not tell practitioners what to do. Instead, through the Life Sciences Hub Wales' website, we have made evidence and good practice accessible to a wide audience so they can translate knowledge to their own settings. We have used opportunities to discuss with stakeholders how they will apply it to their practice.   
On a personal note, I am really looking forward to continuing those conversations with Life Sciences Hub Wales' and their partners, and at the new Intensive Learning Academies. The content is being used in these learning environments so that we can continue to develop our evidence base and share the experience of what works.   
Life Sciences Hub Wales  online resource supports how we can achieve innovation across health and social care. You can find out more on our Achieving Innovation page.